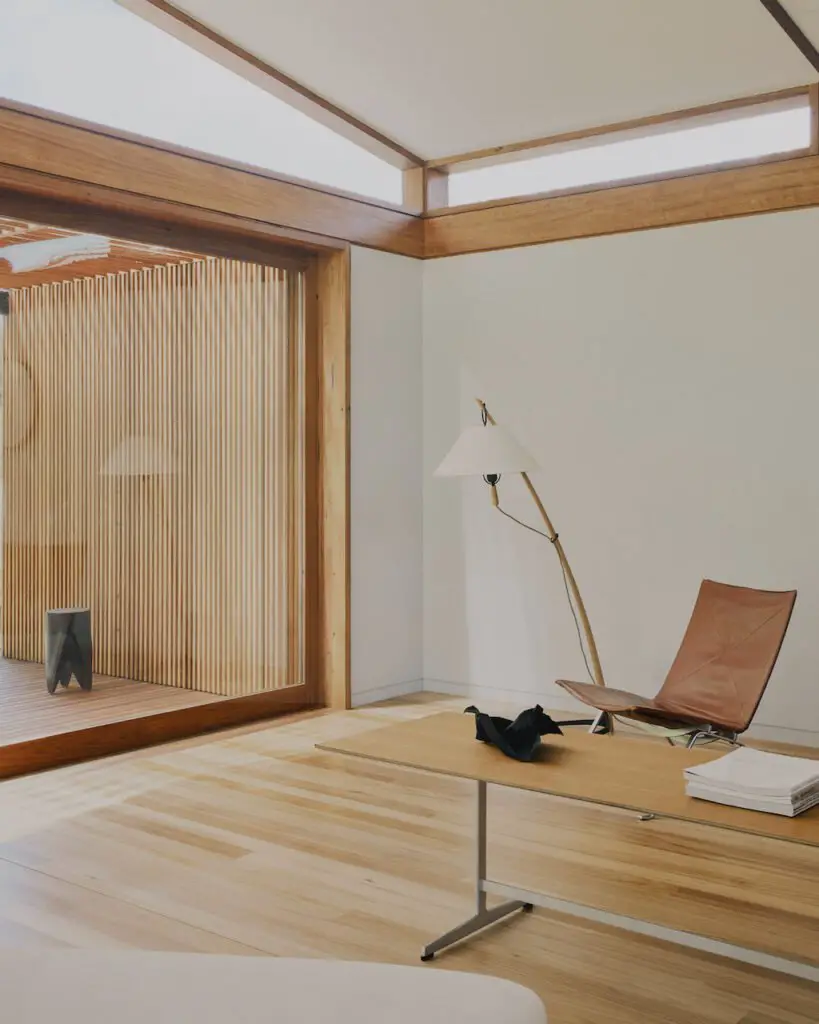 The story of this newly built house is closely tied to the friendship between the architect Dane Taylor and his client, Helen. Their 10 years long friendship and common interests in music, art, travel, and architecture was the perfect foundation for a potential collaboration and so when Helen decided to build her dream house, it was obvious to call her friend Dane: the Butterfly House project began.
The site for this project was as special as the friendship between the two. Helen had owned a house next door for over three decades, using it mainly as a holiday retreat. The property occupied a double block, with one side featuring a house and the other a lush garden. 
The decision was made to subdivide the land and construct the new home amidst the existing gardens, a choice that would further immerse the house in its natural surroundings.
The vision for the Butterfly House was clear from the outset: a permanent coastal retreat for its owner. To bring this vision to life, the designer aimed to create tranquil spaces adorned with a warm material palette, crafting a sustainable, hand-crafted haven.
The design language for the Butterfly House drew inspiration from two distinct sources—mid-century modernism and contemporary Japanese architecture.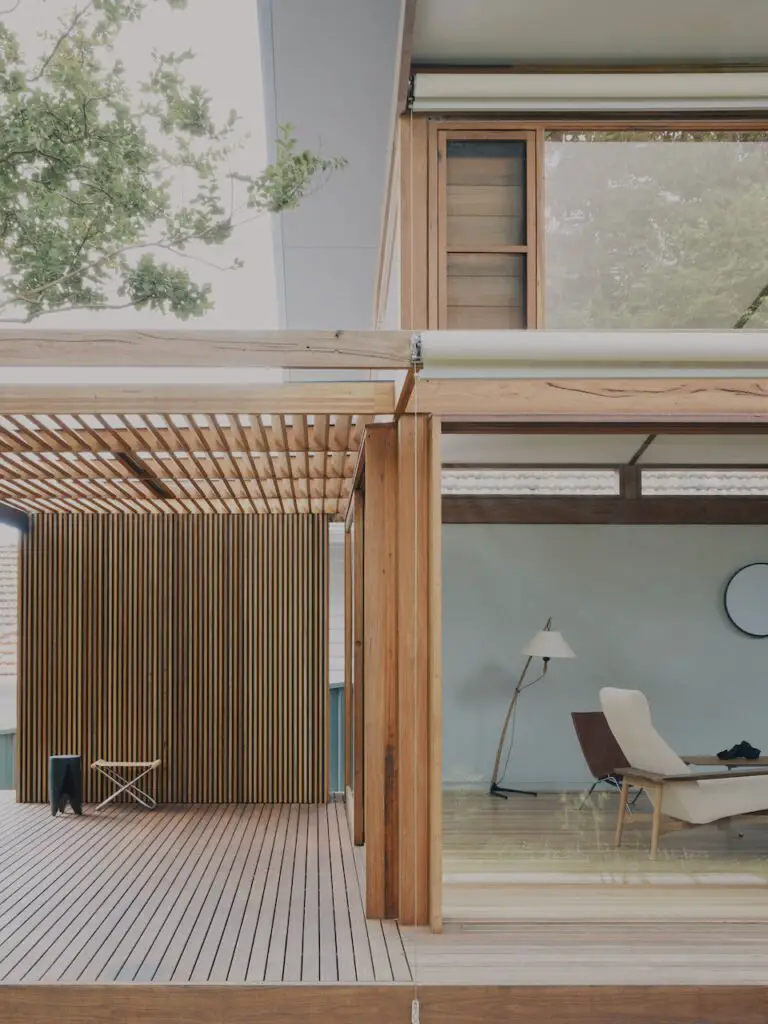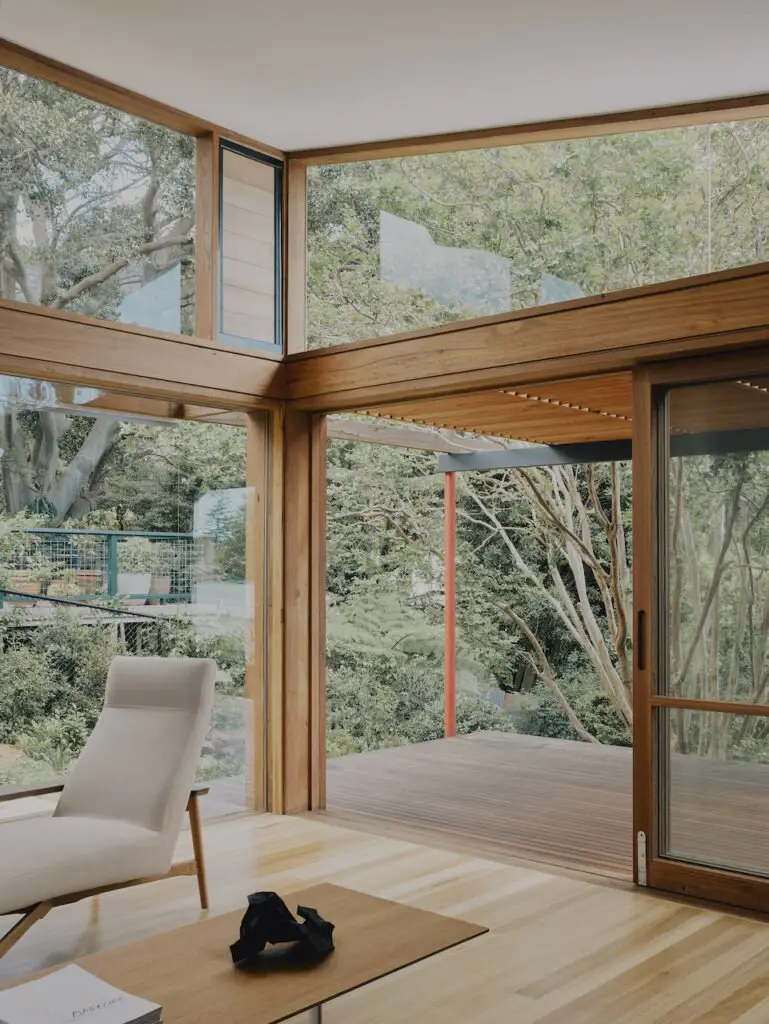 Mid-century modernism's characteristic emphasis on natural materials and structural expression left an indelible mark on the project. Meanwhile, the minimalist and calming aspects of contemporary Japanese design had a strong influence on the project.
Inspired by the principles of Wabi-Sabi, the philosophy of embracing imperfection and change, the design palette was shaped by elements of Japanese organic materials, such as Shou Sugi Ban, and Zen-style landscaping infused into the courtyard spaces.
Sustainability was another paramount consideration throughout the project. The Butterfly House proudly features windows and doors crafted from recycled hardwoods, locally sourced Australian timbers for flooring and cladding, and eco-friendly rammed earth for the chimney breast. 
Finally, the emphasis on the use of different technologies to produce water and electricity from renewable sources showed the commitment of the project team to keep sustainability at the core of the project.