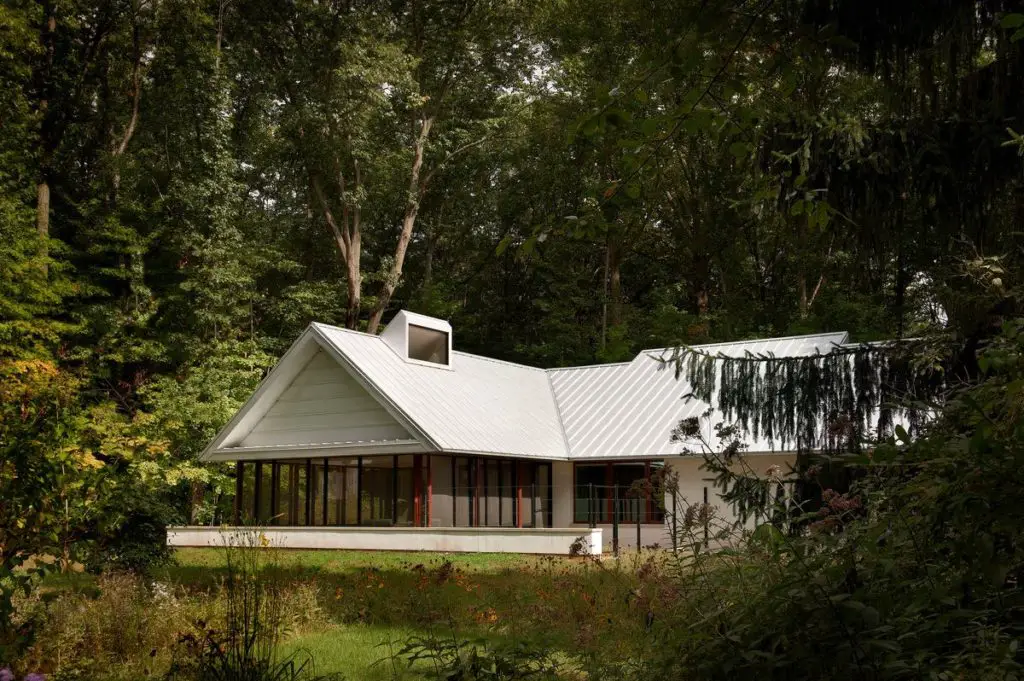 Nestled in the midst of Michigan's thick woodlands, this 1950s midcentury ranch was brought back to life under the careful treatment by Searl Lamaster Howe Architects. Owned by the client since the early 1970s, The Harbert Cottage was beginning to carry a rundown demeanor. The client's wish was to rejuvenate the much loved residence while remaining true to its original character which, ironically, ended up being one of the main challenges.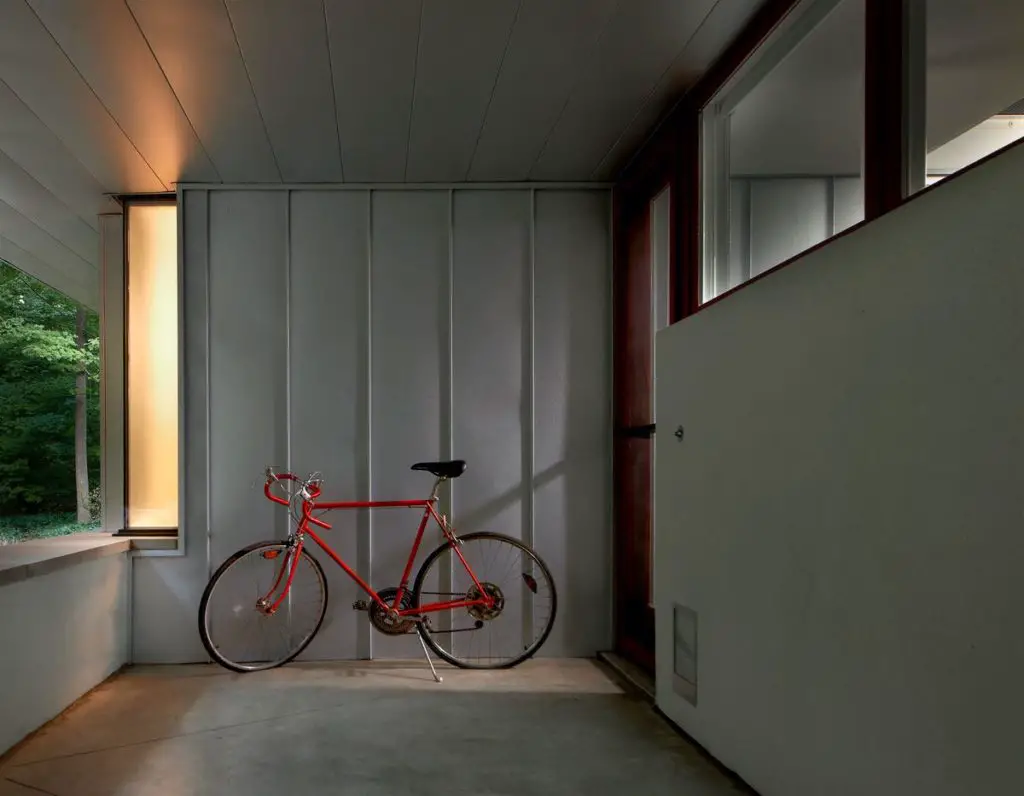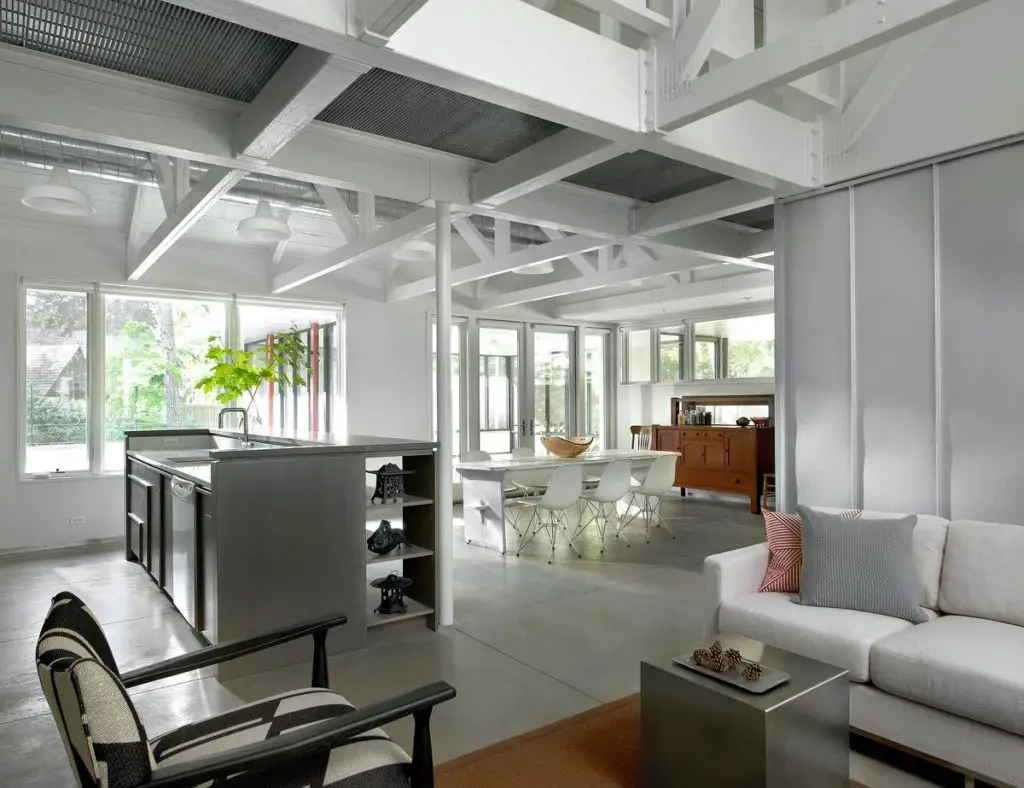 Searl Lamaster Howe Architects did a wonderful job at bringing out the beauty of the midcentury cottage's simple and honest bone structure. Making use of basic materials including wood, concrete, zinc and metal, to name a few, the Harbert Cottage carries a sweet pastoral spirit that fits right in with the lakeside community location it sits in.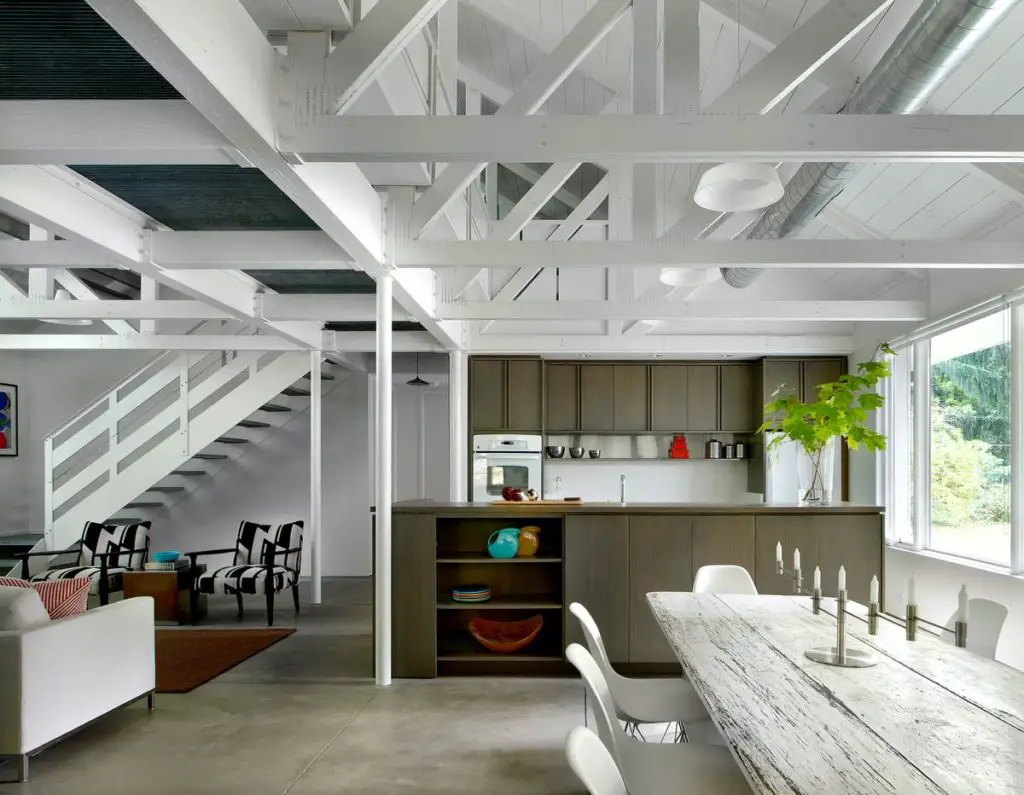 Much of the house is fully exposed. The main communal areas – the kitchen, dining and living areas – are all part of one main space, which rests on gorgeous polished concrete floors. The home's exposed wood trusses required particular care during the renovations and because of the exposed nature of the space, the detailing of connections demanded extra care.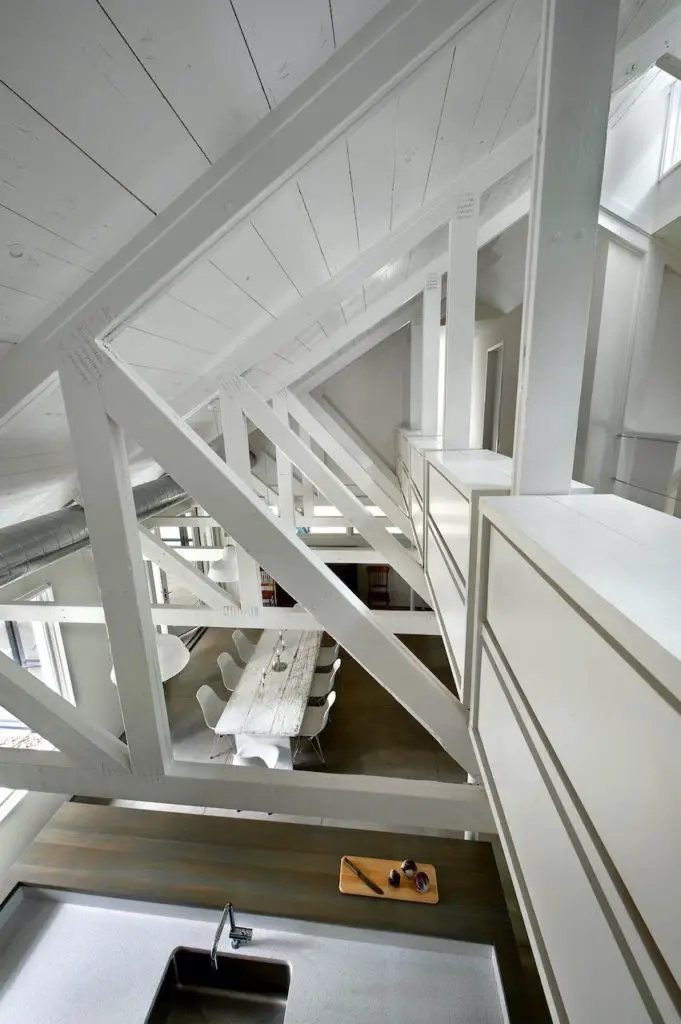 Next to the open living space, a screened porch looks out to the street side. This space really steals the show on site. The same polished concrete adorns the floor, clean white exposed wood trusses fashion the ceiling and the walls of glass provide a direct connection to the gardens surrounding the house.
The team of architects opted for renovating rather than tearing down the original structure, which makes the entire procedure inherently sustainable. Other sustainable features include a geothermal well that feeds a radiant heating system embedded in the floor. Structurally insulated panels fabricated off-site provide another level of thermal protection. Local sourcing was used as much as possible for supplies including the windows, cabinetry, drywall, concrete block, trusses and metal work. In addition, structurally insulated roof panels were installed in one afternoon.