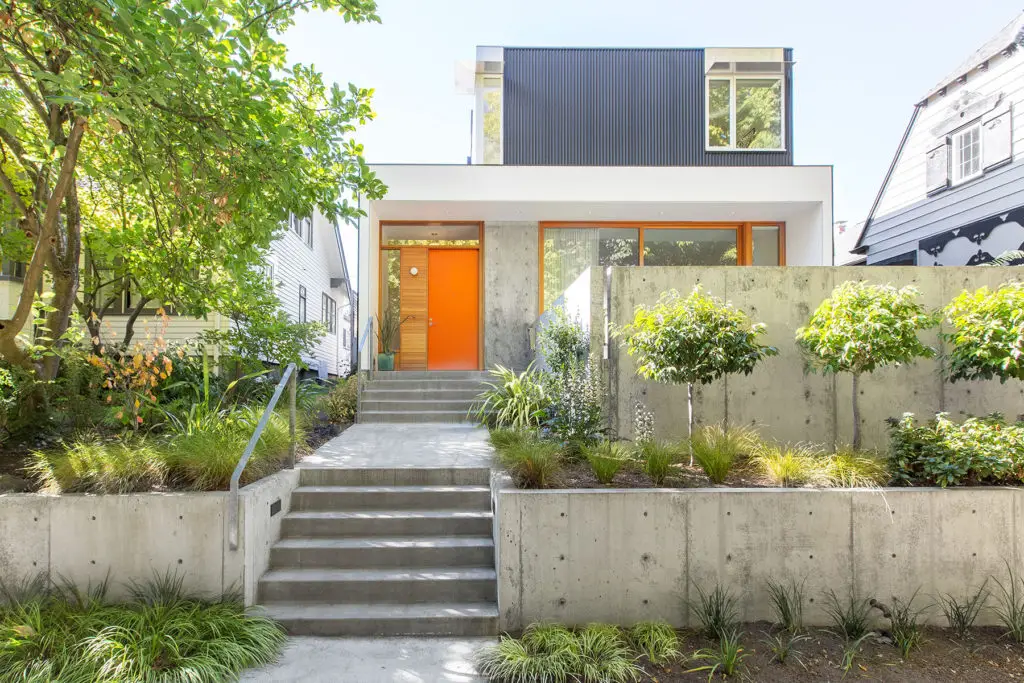 A small cottage that existed in Capitol Hill Seattle, WA, had seen better days until SHED Architecture stepped in to convert the property into a low-maintenance contemporary home design. Stretching over 2,458 square feet, the home resembles a traditional Seattle house but with an added modern twist.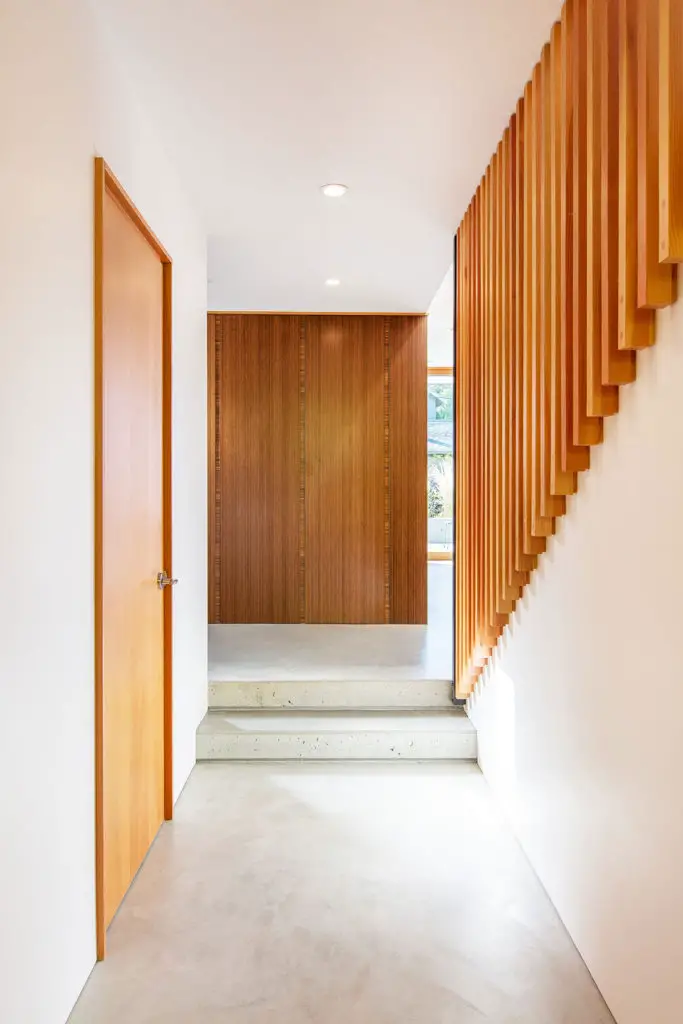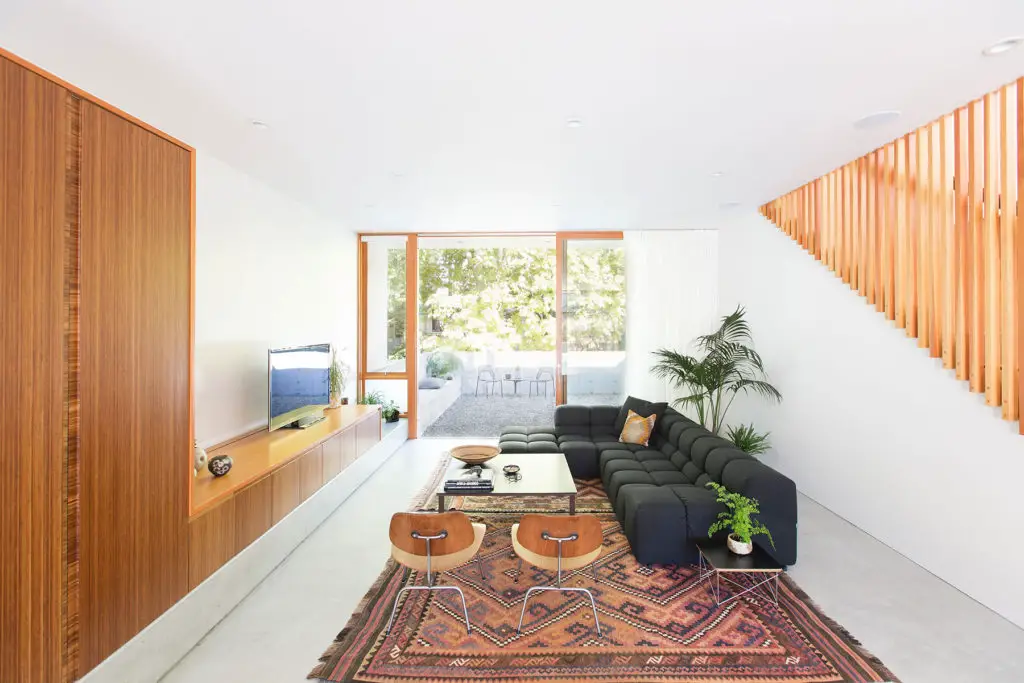 The two storey home was made to suit the needs of a social family seeking comfort, convenience and a strong connection between interior and exterior spaces. The ground level of the building accommodates the common areas, including a light and uncluttered open plan kitchen and a sunken living room. It was important for the client – a chef – that the kitchen is central and a place for social activity.
Indeed, the kitchen is wide and open and the living as well as dining areas area laid out around the massive kitchen island. The color palette is made up largely of natural wood for most of the kitchen, light grey cement floor and crisp white walls, catering a sense of freshness while supporting the feel of an open space.
A gravel stone patio is accessible from the lowered living room by way of a large sliding glass door. Through the door and windows on both sides, natural light seeps into the lower level of the home. On the other end of the ground level, similar floor to ceiling glass doors open out to a larger wooden deck, ideal for barbecues and other evenings spent with family and friends.
While the both ends of the home establish a close connection between inside and outside areas, the sides are very confined from the outside world, which creates a sense of privacy from neighboring homes.
A traditional Seattle house is known to keep separate the main living spaces and the private spaces of a home. While the lower level is all about social living, the upper unit of the Capitol Hill House is reserved for private living, accommodating three bedrooms.