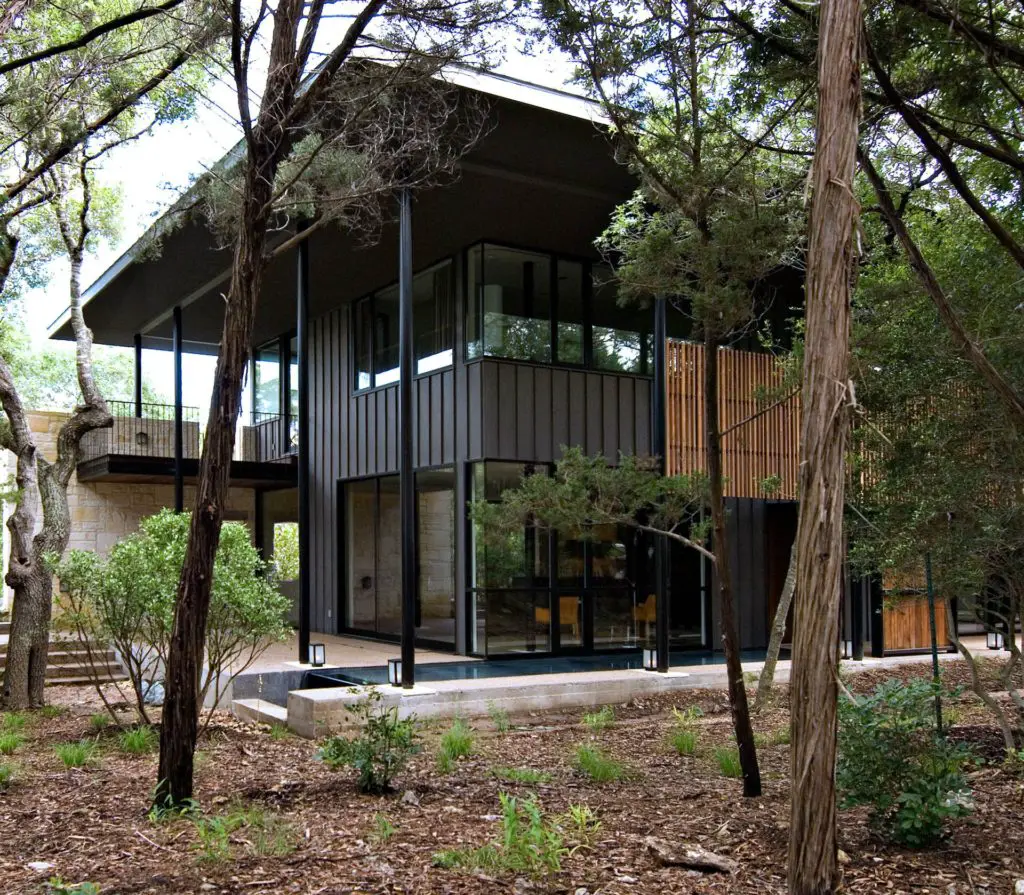 Text from Tim Cuppet Architects
This contemporary home design sits on a heavily wooded lot in Austin, Texas. At first, the area was deemed too constricted by an easement to be suitable for construction; but that feature mandated the very beauty of the place. In response, the house is narrow and deep.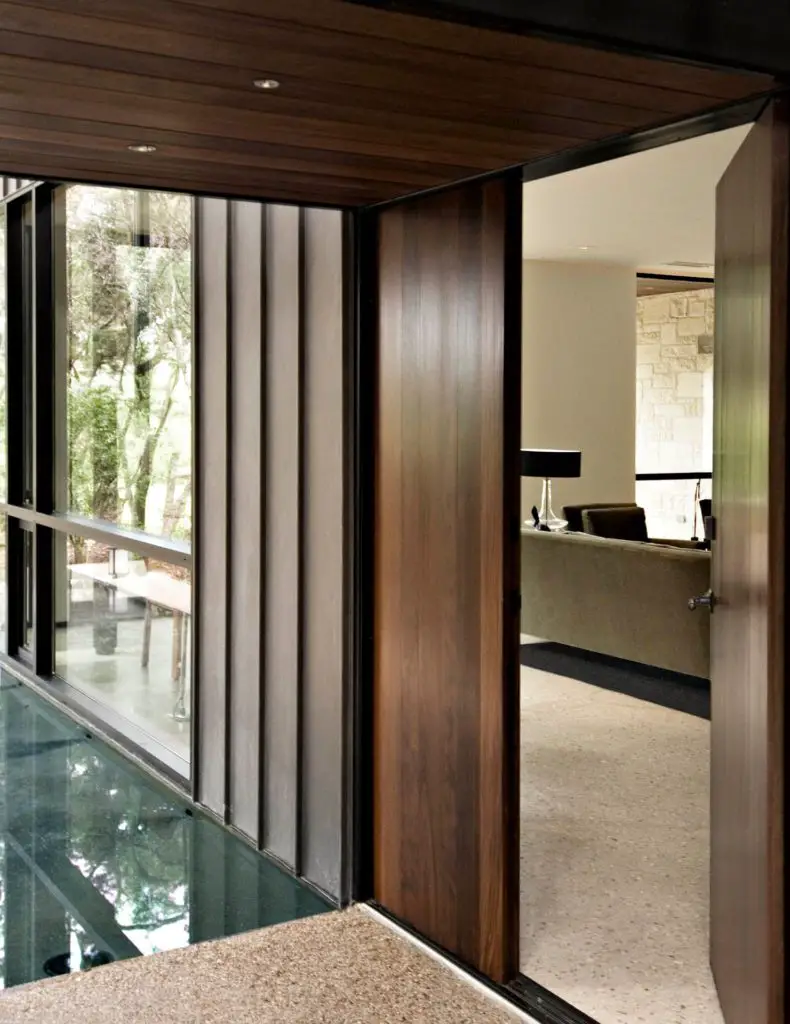 A high, wide, overhang supported on slender columns creates shadow; and a sun protecting wooden brise-soleil on the west side screens the house. Both features meld the structure into its context of trees and vegetation in the natural undisturbed easement. With the exception of some limestone walls, exterior materials were chosen to disappear into the landscape.
The house is Modern, but bears a warm feel because of the raw materials and colors used. There is only a thin veil of separation from inside to outside and every room features windows on multiple sides. The house has many "green" qualities and is a reflection of its site.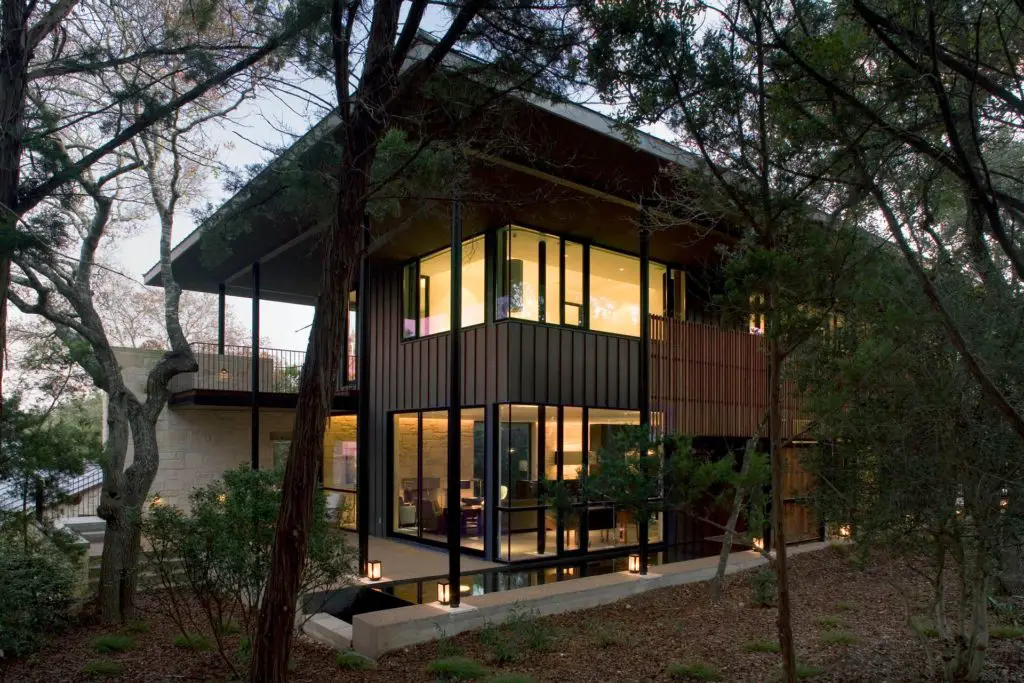 "The screening device slices off the view just below where you would see the ground plane, so you really do feel like you're suspended in space. It's an incredible effect" – Reed Kroloff, Assoc AIA