The first impression you are likely to get of this mid-century house is its tall stature. Built in 1961 by Roger Lee, and located Kensington, California, it is clearly a building that seeks to embrace spaciousness, with the main living area employing a clear bloc of windows, stretching continuously over two floors, to beckon outwards to the wider space outside.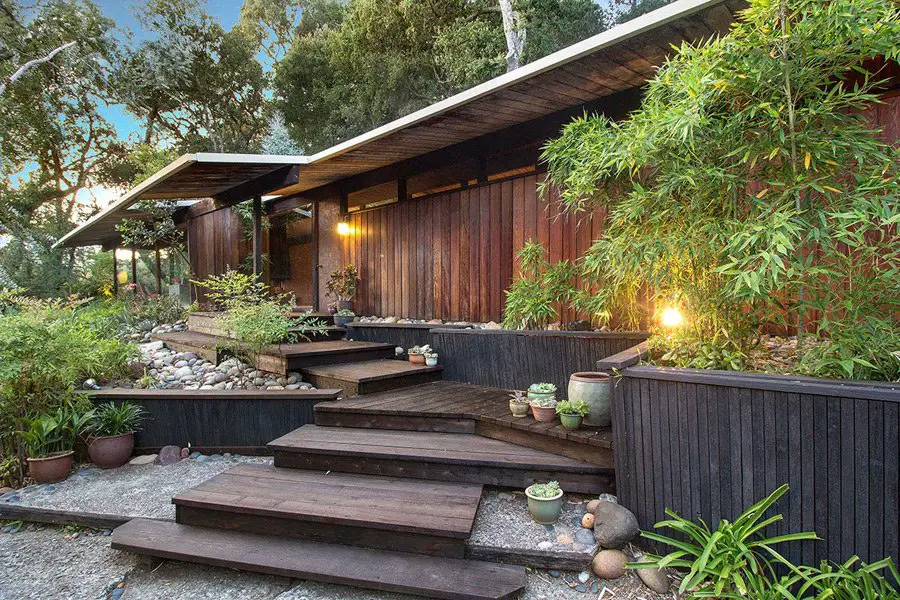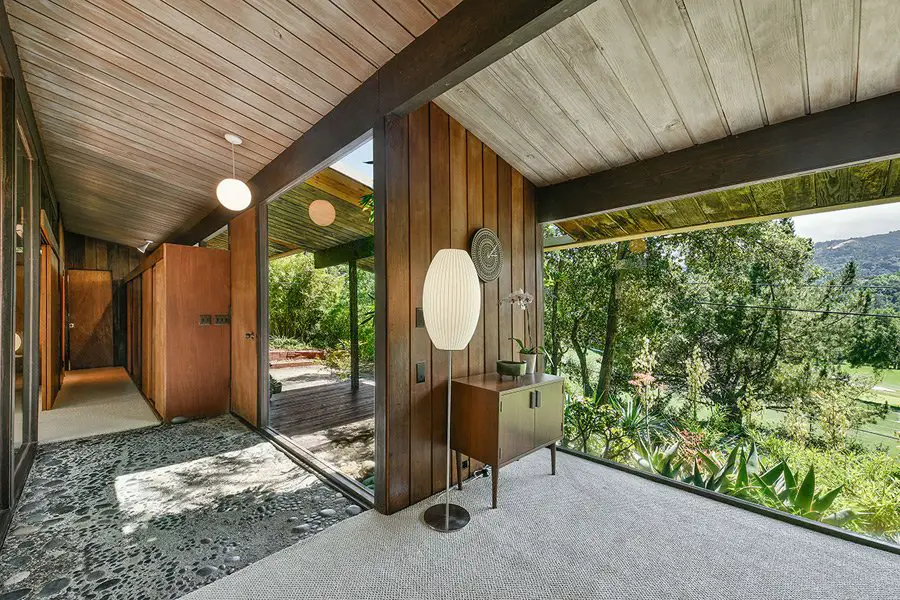 A recurring theme throughout the house is the obvious quality of the materials, perhaps most notably the wood panels which are featured in the walls throughout the house. These panels continue across two floors of the main living area, polished to bring out the orange tones of the wood.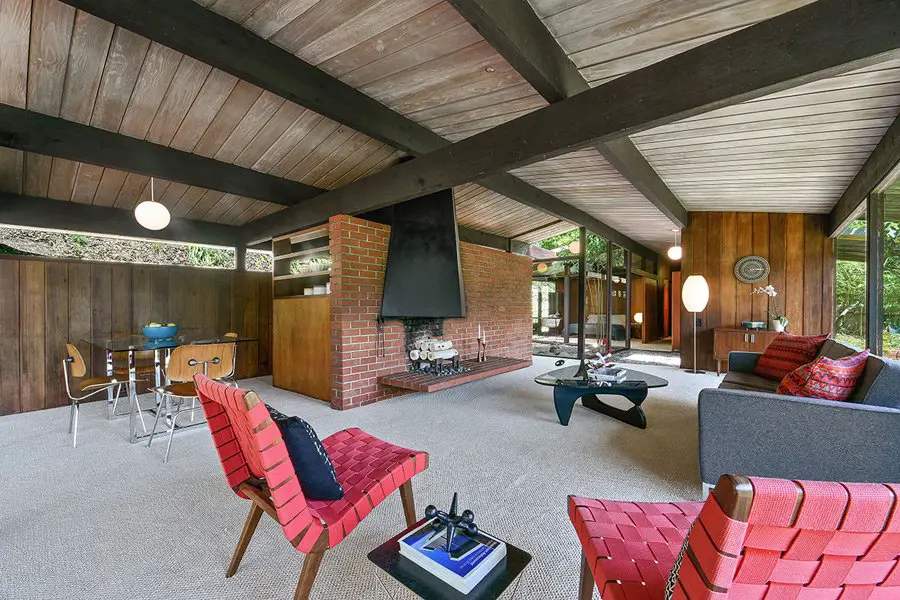 Considering the colour of these panels in combination with the pastel blue of the sofa, the turquoise cushions, the two red Eames Molded Plywood LCW chairs, and the touches of dark grey in both the fireplace and the lining of the rug, the overall composition brings a mid-century touch and is brought together wonderfully by the painting that overlooks the room, which combines all these colours in a short sharp flourish.
Everything about this home's interior design is subtle and understated. The designers have sensibly chosen to let quality materials and craftsmanship speak for itself.