This mid-century modern house in Palm Springs pulls all kinds of peculiar shapes. Designed by the architect Barry Berkus, it is remarkable how unusual it looks considering that the California-based architect was responsible for upwards of 600,000 dwellings in his long and fruitful career.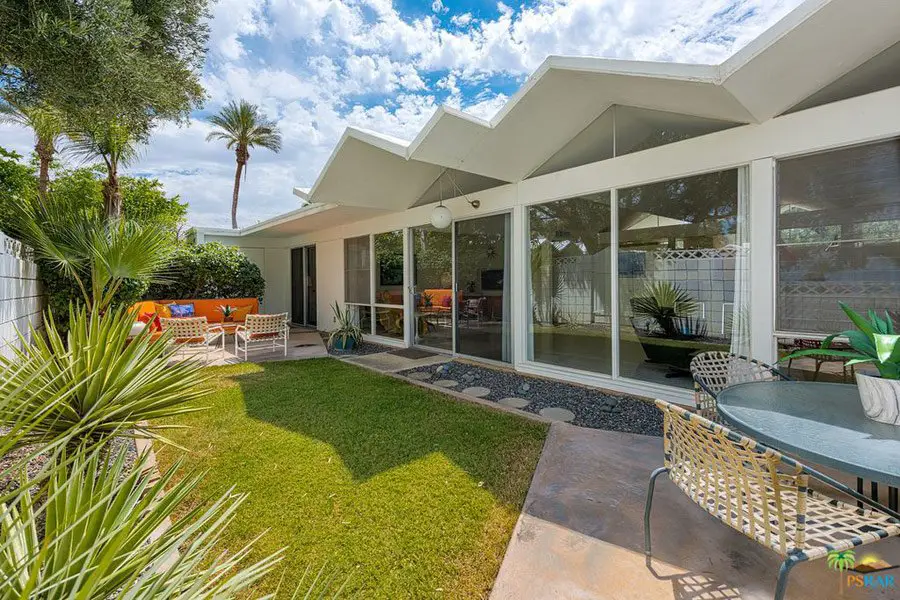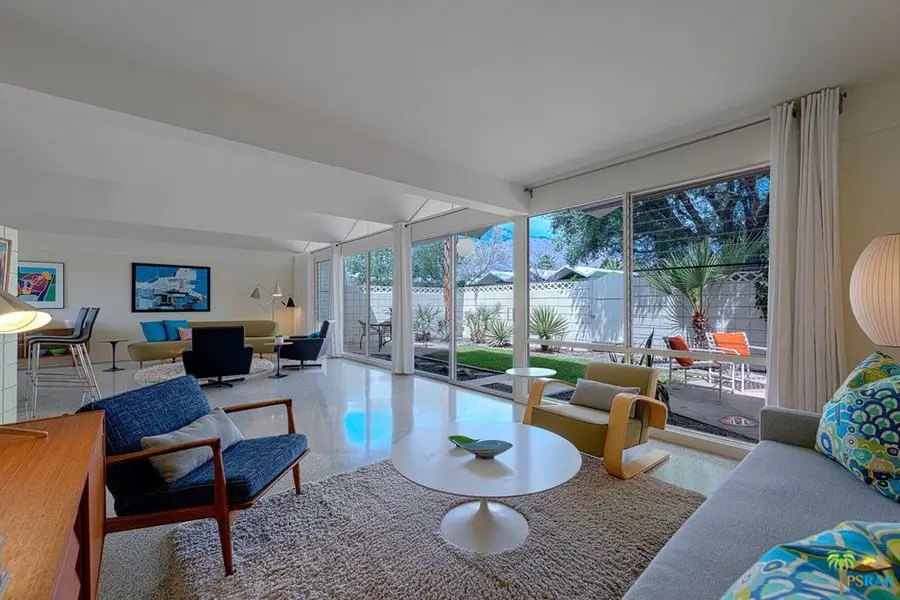 Yet Berkus, who specialised in residential home design, is remembered as one of the first architects to divert serious effort towards making excellent home designs for the 99 percent. And whereas many other homebuilders in this low yield area of architectural design would have focused on the cheapest way to churn out their houses, Berkus is remembered for his distinctly interesting, even challenging designs.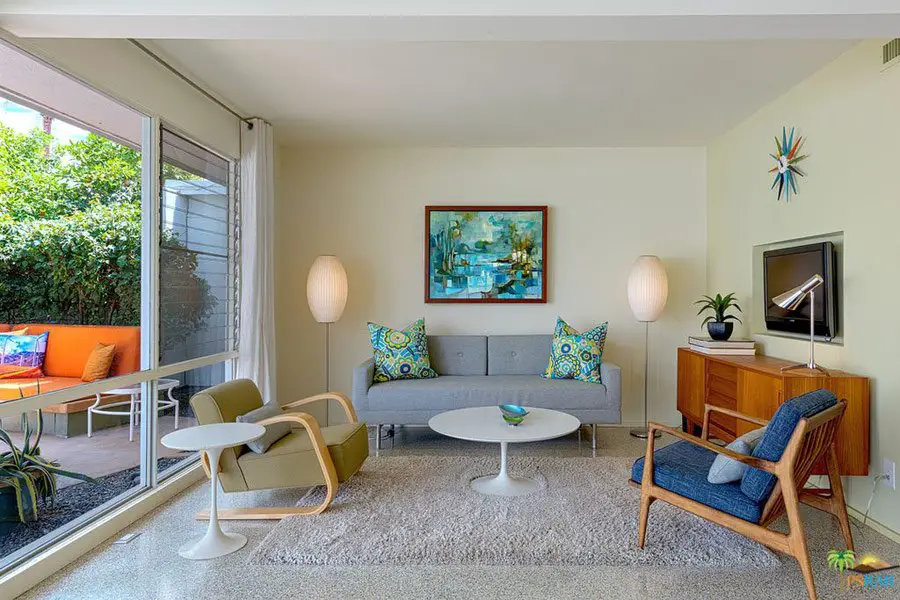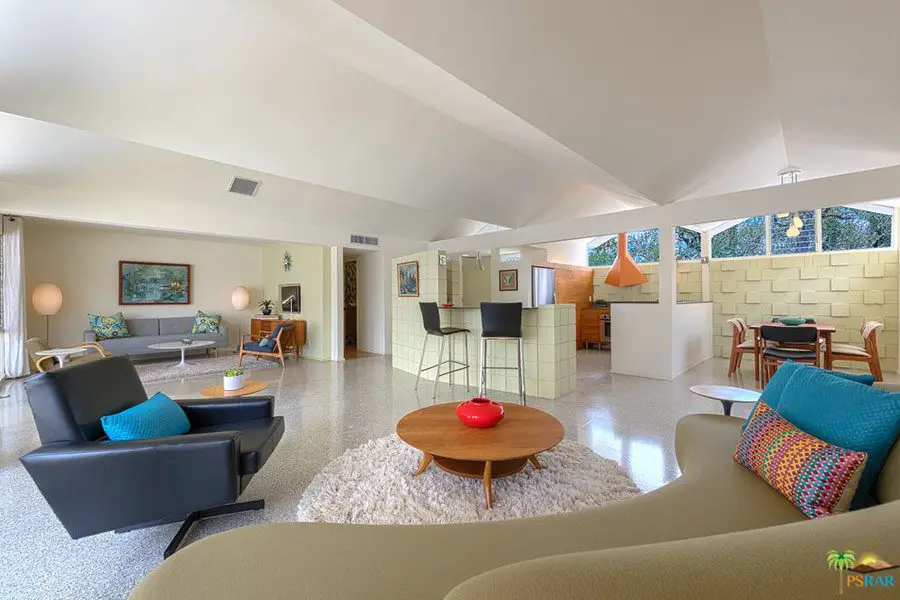 Perhaps the major distinguishing characteristic of this particular mid-century home design is its use of an array of irregular geometric formulations. This is most immediately apparent in the roof.
Its zigzag shape, accentuated by extra twists and turns in the overhang and a distinctly curvy garden path, puts the home's exterior on a par with an abstract painting, a Kandinsky in house form (unsurprisingly, Berkus was himself a major collector of modern art).
The geometric theme is also continued in the kitchen and dining room, which features a wall whose bricks jut out at different points to create a subtle texture of squares. The use of the bricks in this way allows the pattern to also be repeated on the exterior. Combined with the roof, it makes for an immediately arresting façade, and with no doubt little impact on the cost.
The living room abuts the back garden, with several large windows looking out onto it, lending a remarkable brightness to the space. For the seating, the current interior design carries on Berkus' theme of irregular shapes, with two lounge chairs upholstered in black leather facing a large bulbous sofa by the great mid-century furniture designer Isamu Noguchi (another fan of abstract shapes).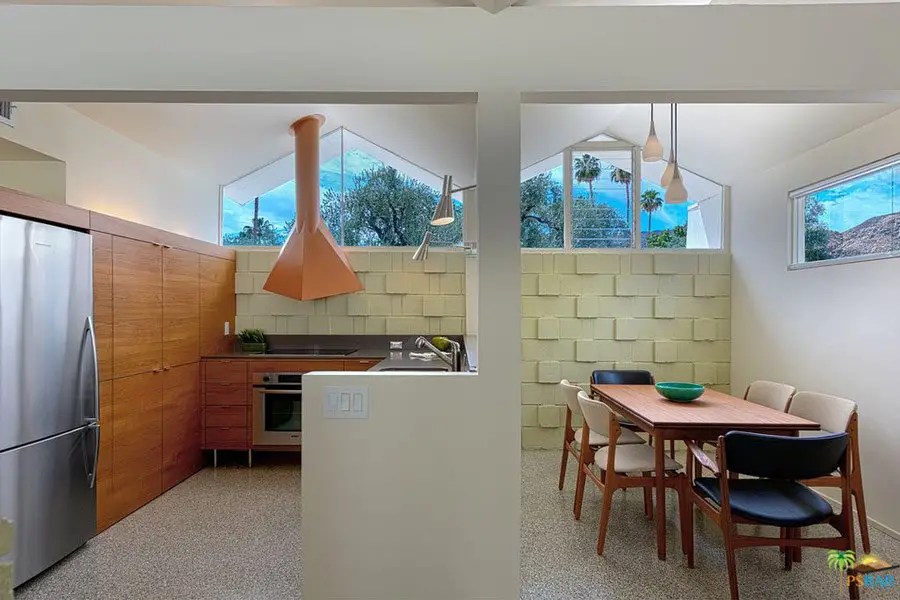 Having these chairs bunched quite closely together around a coffee table has created a lovely sense of cosiness, only helped by the shag pile rug under which the table sits. A good sign that the owners are clearly aware of the lovely mid-century home they have.