Text by Bercy Chen Studio
Foothill Residence is a tasteful renovation and addition of a mid-century modern home in Austin, Texas. The home was originally built in 1953 and won an award of merit from the Texas Architect's Association for the project the same year.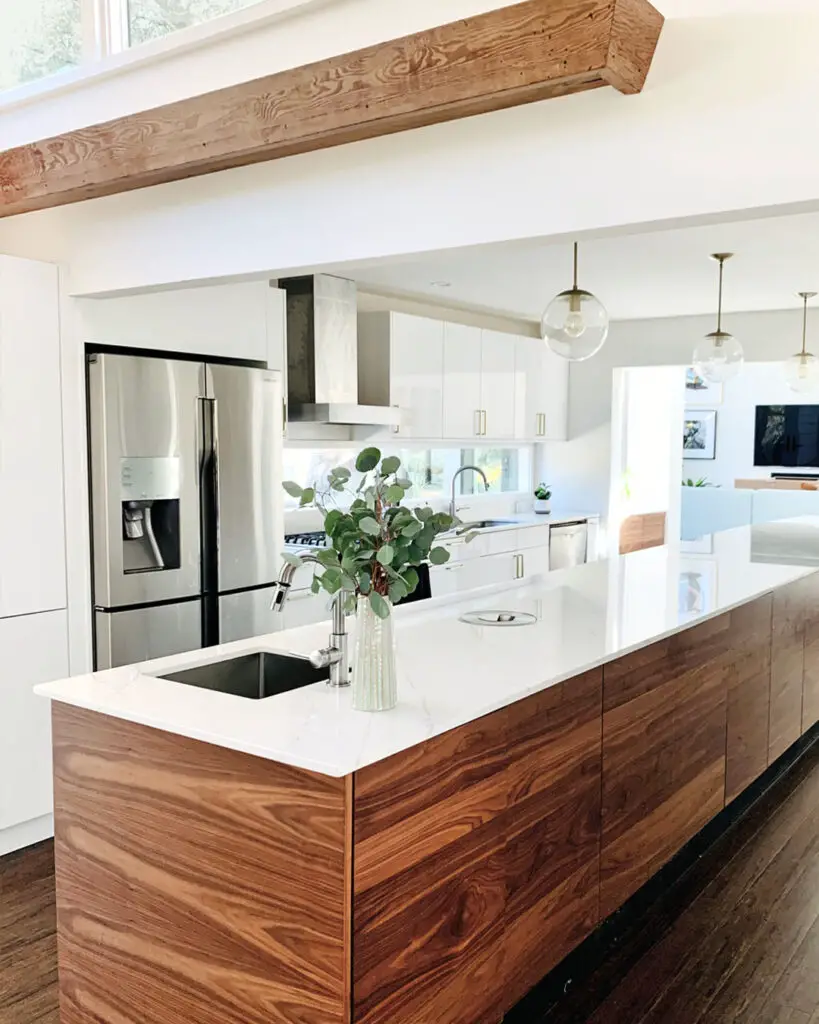 An open concept public wing that maximized communal space and a modestly sized private wing delineated the home's modern plan.
The elements of architecture, nature, and light were used to effectively create a sense of calm and comfort for its inhabitants. 
In 2017, Bercy Chen Studio's addition and renovation built on the existing L-shaped plan for the home's present-day owners.
As was the original home's intent, the updated midcentury home provides its inhabitants with a direct connection to the outdoors from every single space in the house.
The wooded site provided for intimate views with beautiful dappled sunlight that floods the house, softening any hard surfaces and helping to tie together spaces of different eras.
The new living room and master bedroom wings are both sited around a mature oak tree, and feature floor to ceiling height glazing that opens the house to the oak tree and yard beyond.
From the office, you can see in succession – a courtyard, the hallway to the childrens' rooms, another courtyard, and the kitchen.
The success of this home was built on the close collaboration between designers and homeowners, especially on the interiors.
The client, a textile designer, created the lovely organic patterns of the wallpapers, that echo the way dappled light washes the home. This further helped accomplish the goal of integrating nature and architecture. 
So too, did the input of Open Envelope Studio, brought onto the project midway through the home's remodel.  The primary goal was to create comfortable connections between the home and the various functions in the landscape.
The front yard originally shared its entry path with the driveway. But a new entry was introduced that facilitated a clear connection from street to front door.
A long stone wall now reaches from the home's edge to the street inviting visitors to move into the deep, shaded lot. Halfway to the front door, a square landing serves as a node allowing the visitor to continue to the house or divert to the owners' home office.
The back of the home has three exits. The two doors on the public side of the house share a small hardwood deck that spills out onto the pool area. The pool is surround by concrete decking, subdivided by steel angle.
The pool is flanked on two sides by a pair of turf grass terraces that serve as play and lounge spaces. A rhythmic concrete path continues up the site towards the master bedroom.
The walkway slips under that precious mature oak tree, straddled by a more private lounge space that has the vantage point to overlook the site.
Photos by Andrea Calo