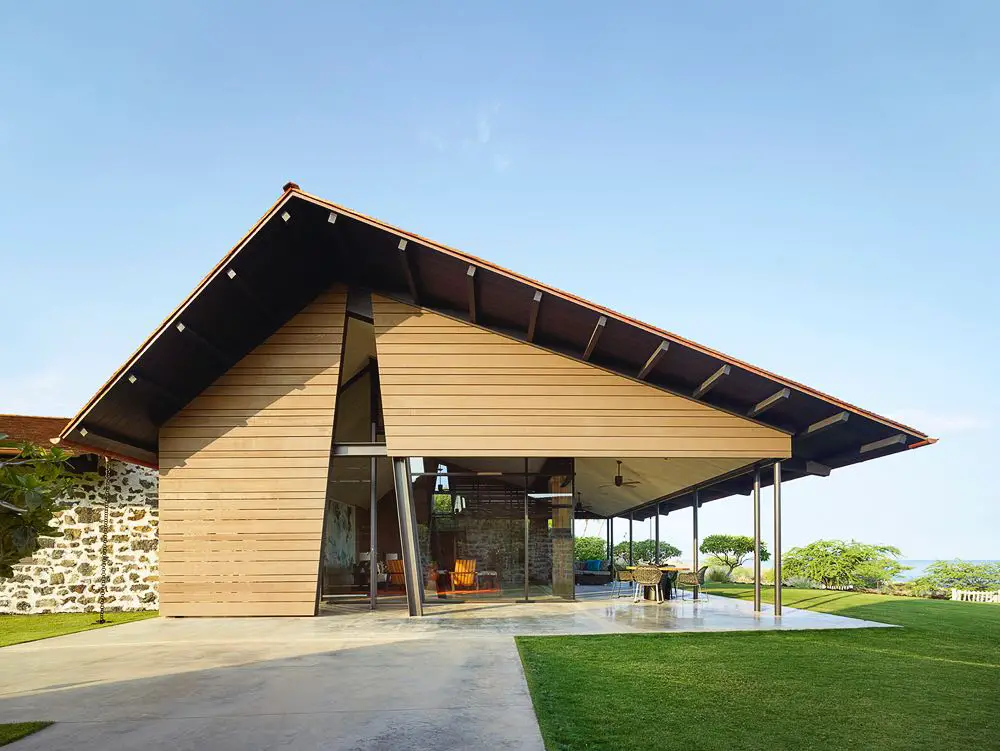 This modern home rests atop a hardened lava flow in Hawaii's Big Island. Completed by Walker Warner Architects, The Makani' Eka was built as a vacation home for a couple based in Portland, Oregon. Good things come to those who wait, and after taking three years to perfect the 4,800 square foot vacation home, the clients were recompensed with a tranquilizing retreat overlooking the Pacific Ocean.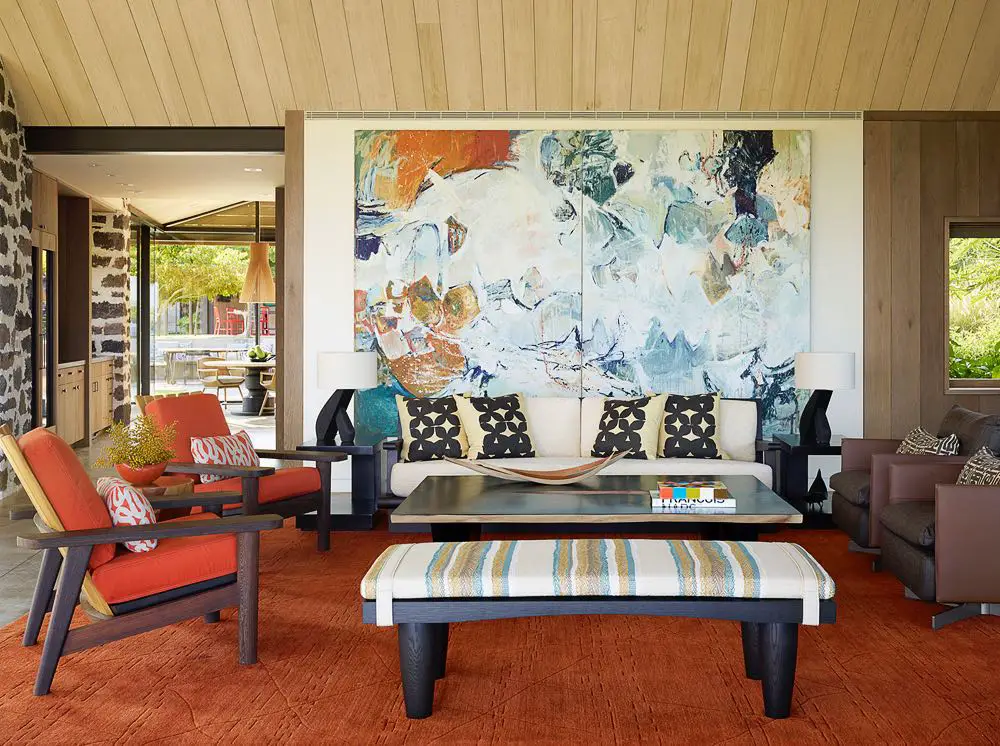 The Makani' Eka retreat includes four independent structures, which are connected by walkways and patios surrounded by greenery. The idea behind the design was to combine traditional elements with modern ones. The exterior makes use of traditional materials such as embedded rock in the white stone exterior walls, which cater an old school village feel. Walls of glass counteract with that and add a modern twist to the structures.
The four structures use cedar-cladding paired with walls of glass and polished concrete flooring. The floor helps keep the floor cool and the western red cedar for cladding and the roof shingles was chosen for the climate because it prevents moisture and heat from piercing through the structures.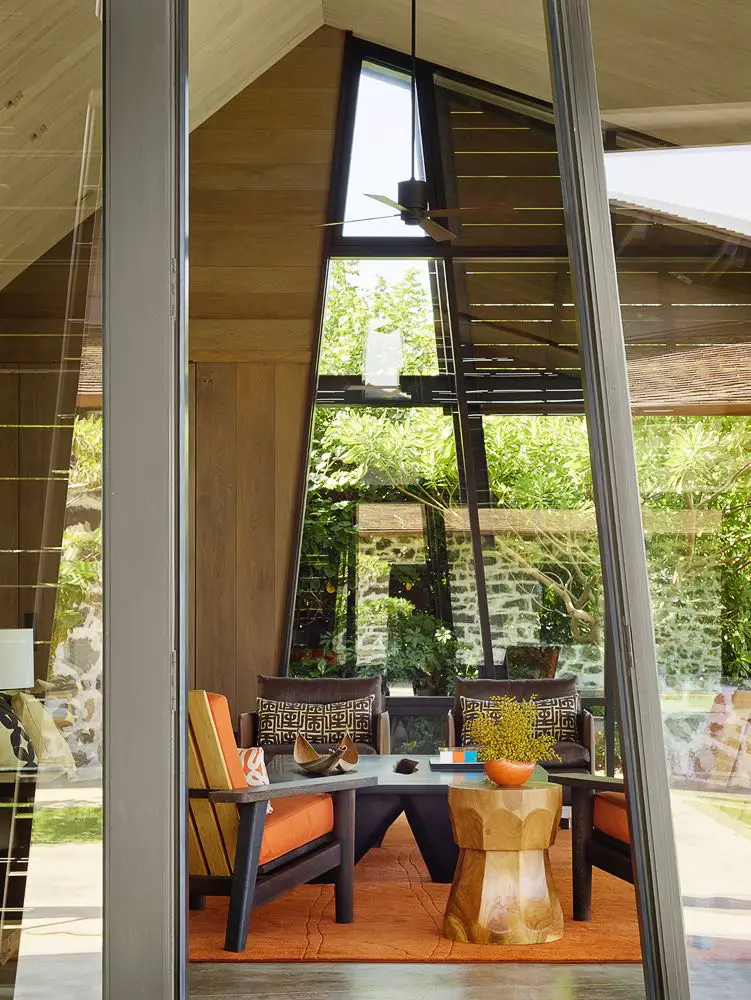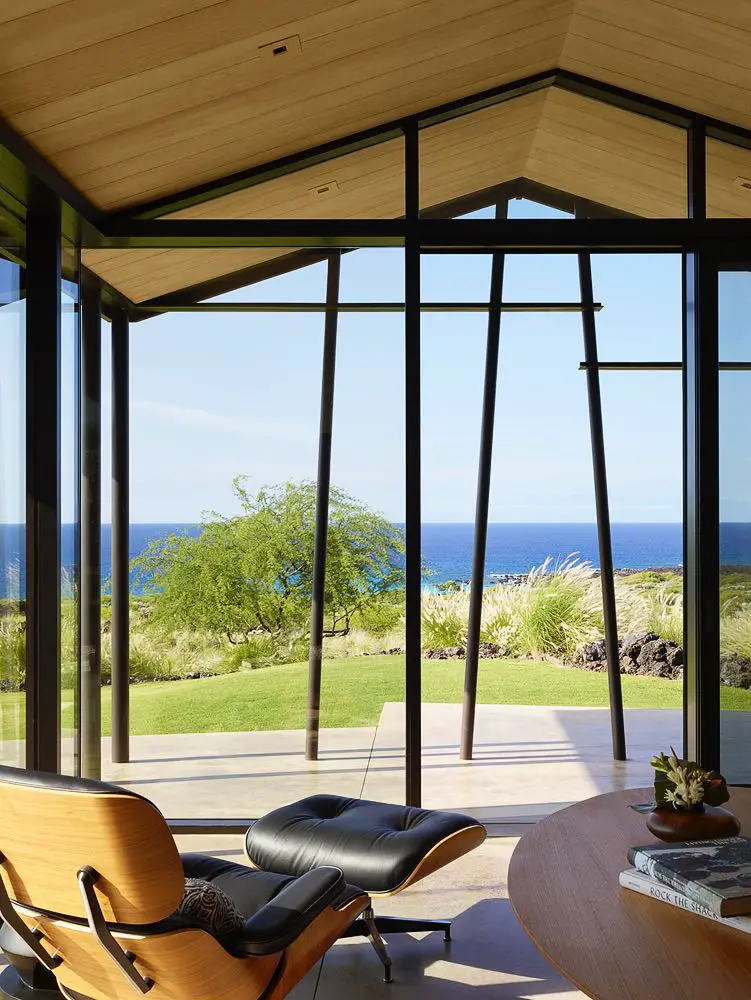 Uneven geometric shapes and angles used for windows, framing and columns make the compound feel very contemporary. At the same time, the architects were inspired by traditional Hawaiian villages, which tend to be organized bundled together in a similar manner. This harmonious pairing of old and new form an adventurous architectural style.
The main living unit rests by the edge of the ocean, soaking in the breathtaking views of the Pacific Ocean and neighboring Island Maui. The master suite is also located on the ocean side and was built of traditional lava stone and lime putty.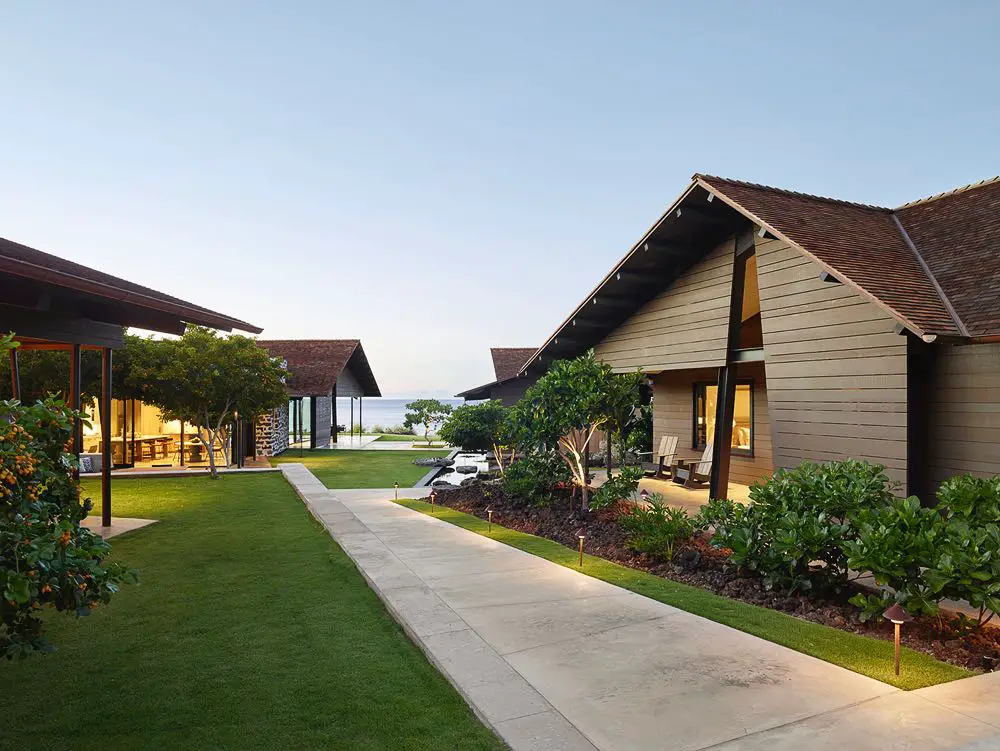 The two other structures make room for guests. The guest suite bedrooms make sure guests have privacy by opening to concrete-walled private courts while also making sure to take advantage of the beautiful views. Additionally, these structures include communal relaxation areas.
The interior and exterior spaces are designed to seamlessly flow from one to another. Sapele-framed glass doors slide open removing any barrier between inside and out and operable windows rotate to bring in that delicious ocean breeze.