The Hover House is like a massive minimalist art piece. Newly-built, it is situated in beachside Mt. Martha in Australia.
The stripped-down effect that such minimalism conveys offers an extremely straightforward celebration of what is probably the material most obviously present throughout the house: wood.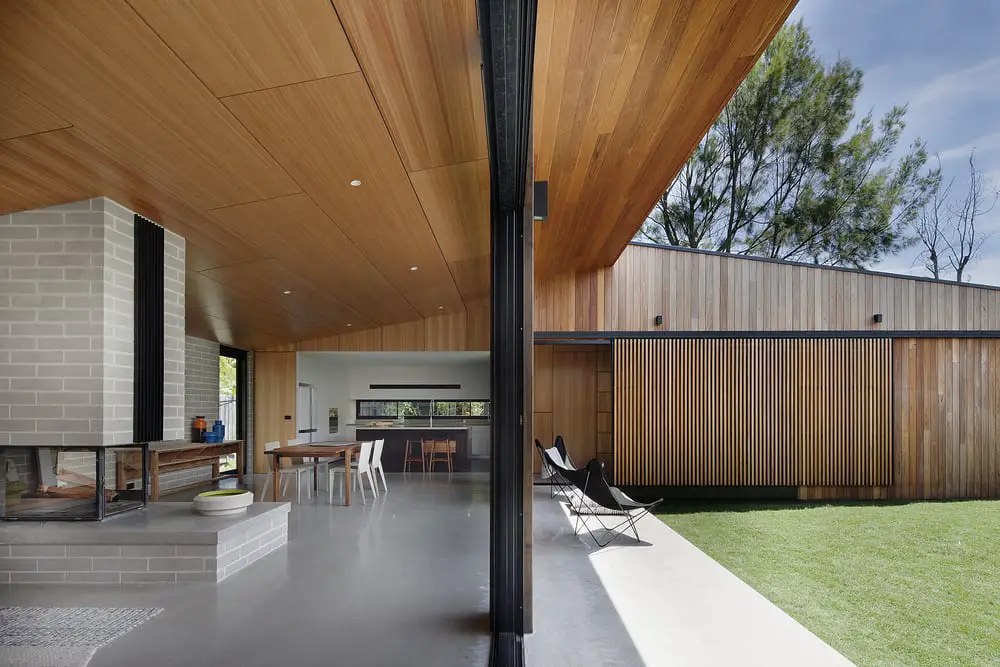 This minimalist wood fixation is most concretely manifested through the abundance of parallel, vertical lines of wood which are prevalent throughout the house.
ALSO READ: Polished Teak used to perfection in this English Country House
For instance, a wall of wooden planks, has been spaced equally in a row in the outdoor area, offering a semi-porous division between an inner and outer courtyard. Meanwhile, wood arranged in a tighter line has clearly delineated the emergence from a corridor to an outdoor space.
This visual cue is a rather interesting attempt to do away with the important role that doors and walls have in breaking up the house. Instead, a transition from a solid wall to one of evenly spaced wooden planks affords the same pleasant level of cosiness that comes with dividing the space while allowing the inhabitants to look through to other rooms.
Such design affords the inhabitant a much keener awareness of what activities are taking place elsewhere in the house.
In its fixation with parallel lines of wood, there is a very obvious precursor in a house we covered earlier this year, Cuppett Architects' House in Trees. In both houses, the most striking feature is the prevalence of clean geometric lines. Wood is spaced neatly, and is used as a pleasing alternative to normal cladding.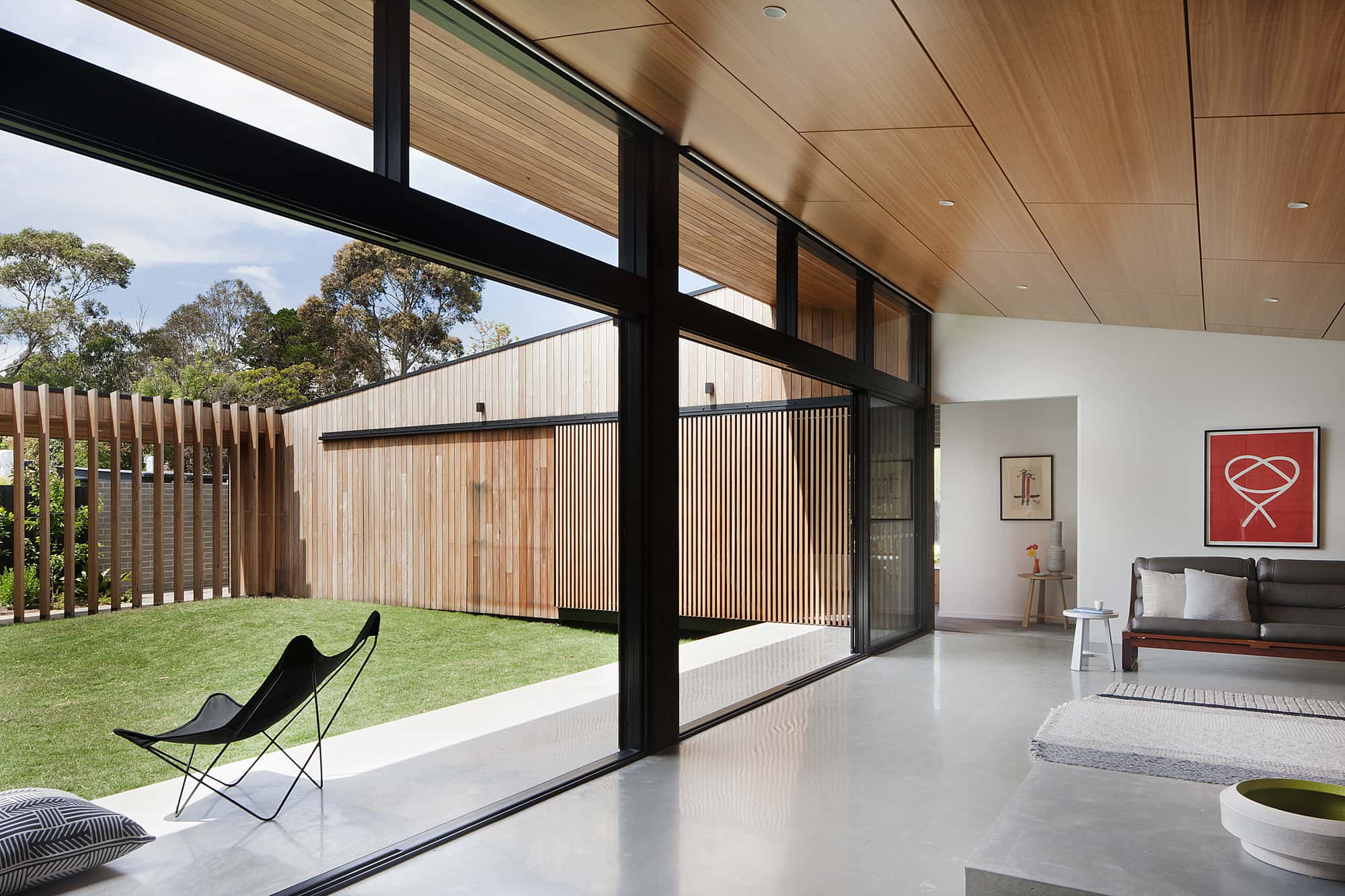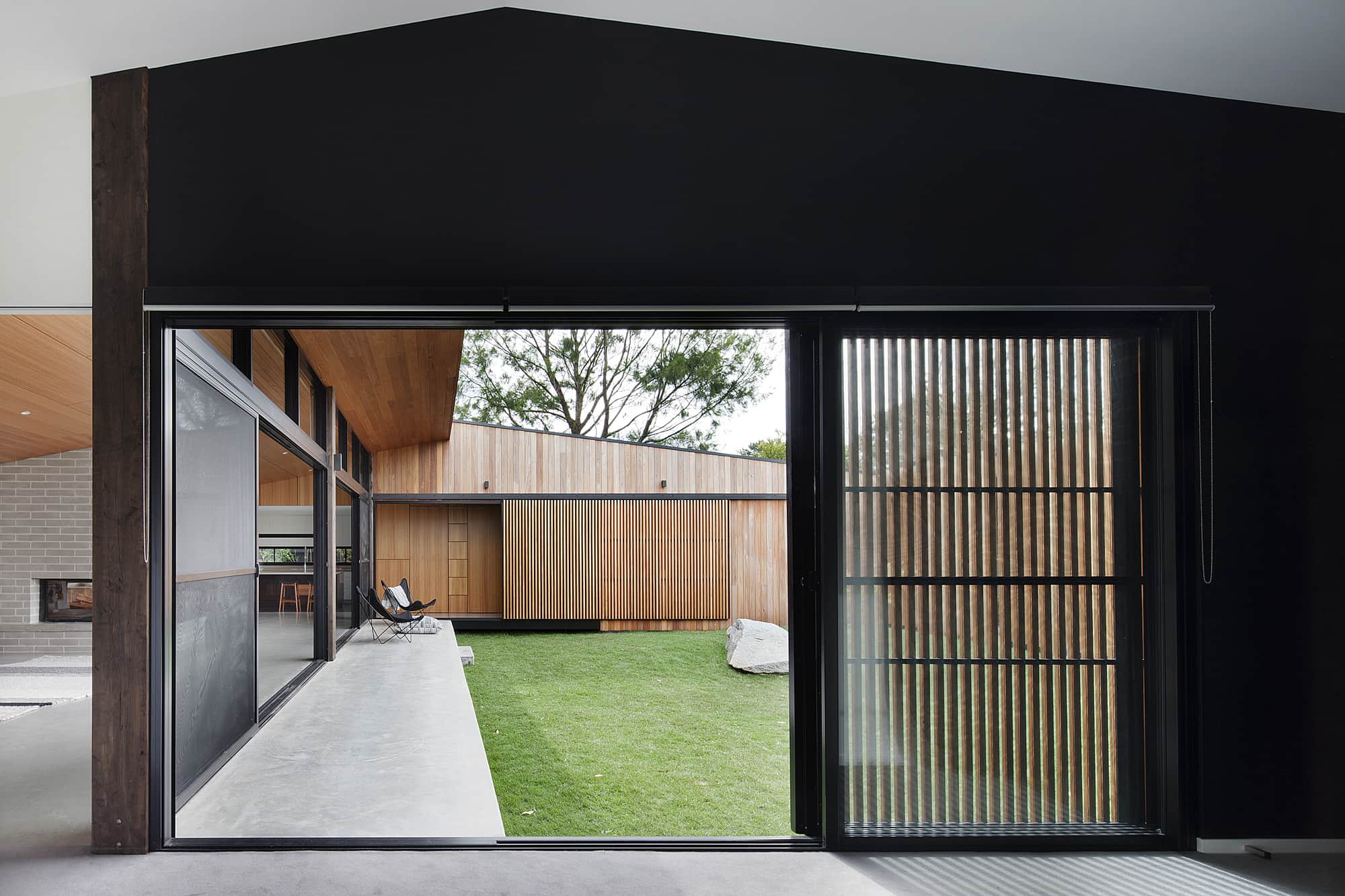 But whereas the Cuppett Architect's house is relatively closed to its surroundings, offering a cosy retreat in the rough environment, the Hover House is very open.
Indeed, the open plan living area has no partition with the garden, not even a series of windows. Such minimalist modernism and openness is a real delight