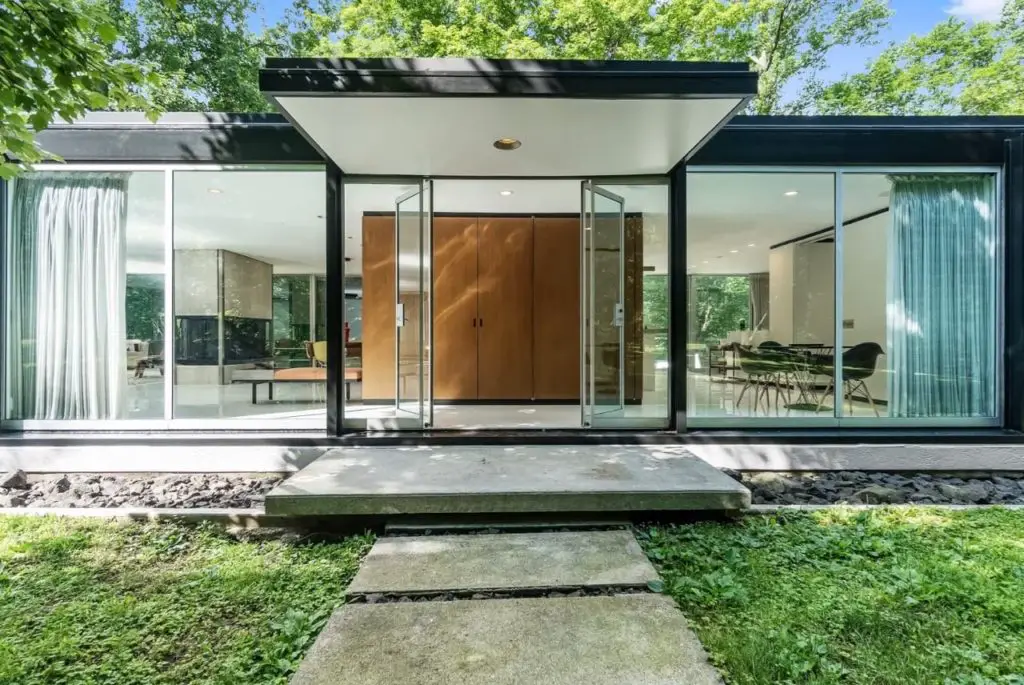 This lavish midcentury modern home stands out like a dramatic accessory sprouting out of its surrounding nature. Within close proximity to New York's metropolitan area, yet tucked away in the privacy of rural Armonk, the rectangular glass house was fixed up over many years and brought back to splendor.
This masterpiece is the undertaking of architect Arthur Witthoeft of Skidmore, Owings & Merrill. Constructed in 1957, the stunning modern home is yet another display of how minimalism done right beats excessive ornamentation.
From the front, it is hard to tell the home stands on quite a steep slope. The slope is given away by a driveway leading to a garage on the left, below the first floor.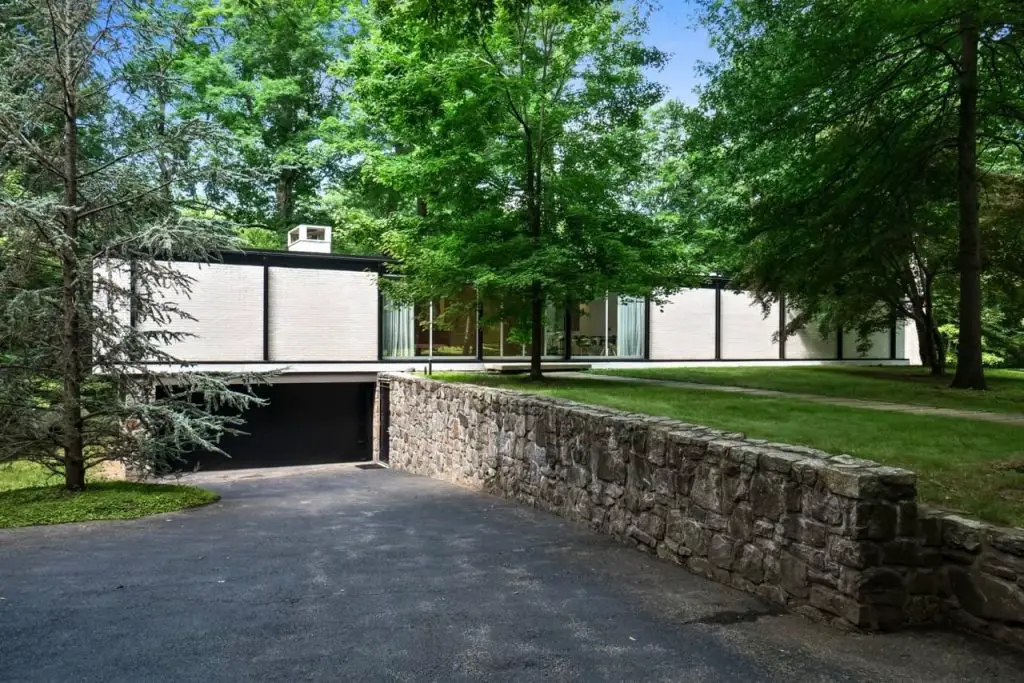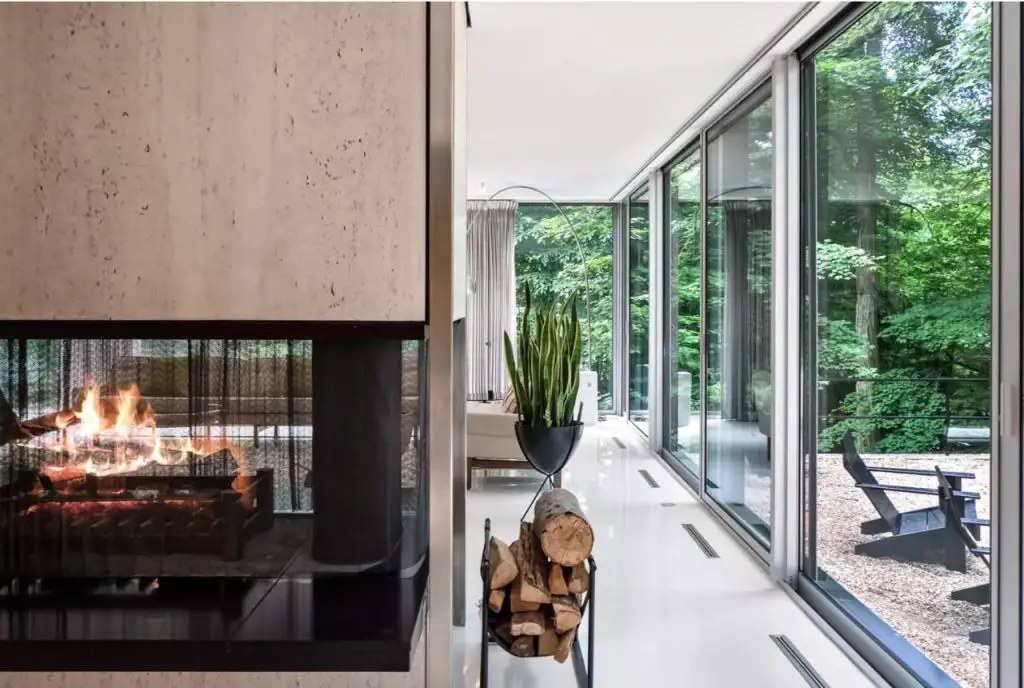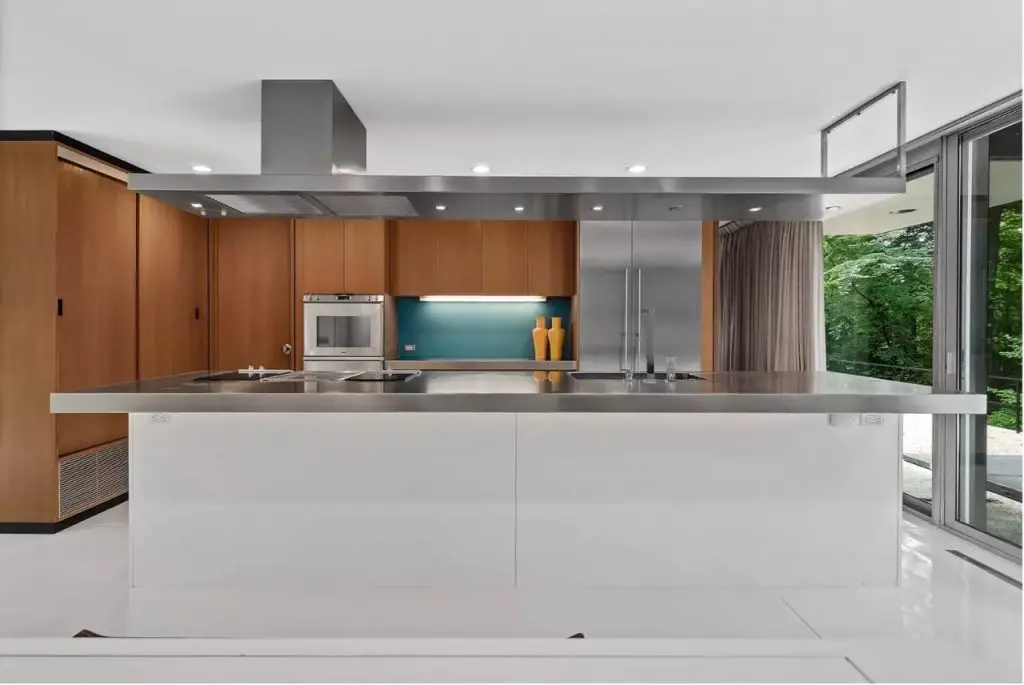 The entrance is almost in the center of the facade, marked by a cantilevered steel canopy and a large piece of glass, from which two glass doors open up to the inside. Two more sets of floor to ceiling windows are found to each side of the entrance, after which the wall turns into white brick. 
Looking from afar, the brick sections of the front seem almost like windows with lowered white shutters as a result of black exposed steel frames separating the brick walls into window-sized blocks, same in size as the glass windows by the entrance.
The back of the home is made completely of floor glass, opening up beautiful forest views of Westchester County. Sliding doors open to a terrace, which spans the entire length of the building, fashioning an undeniable indoor/outdoor connection. Needless to say, there is no shortage of natural light pouring inside.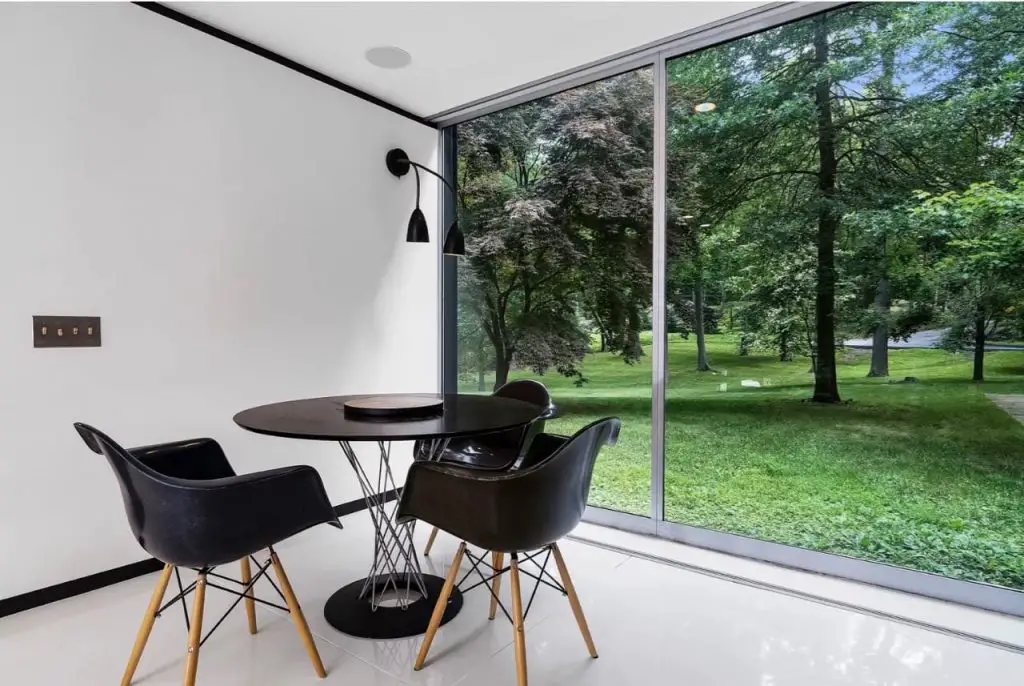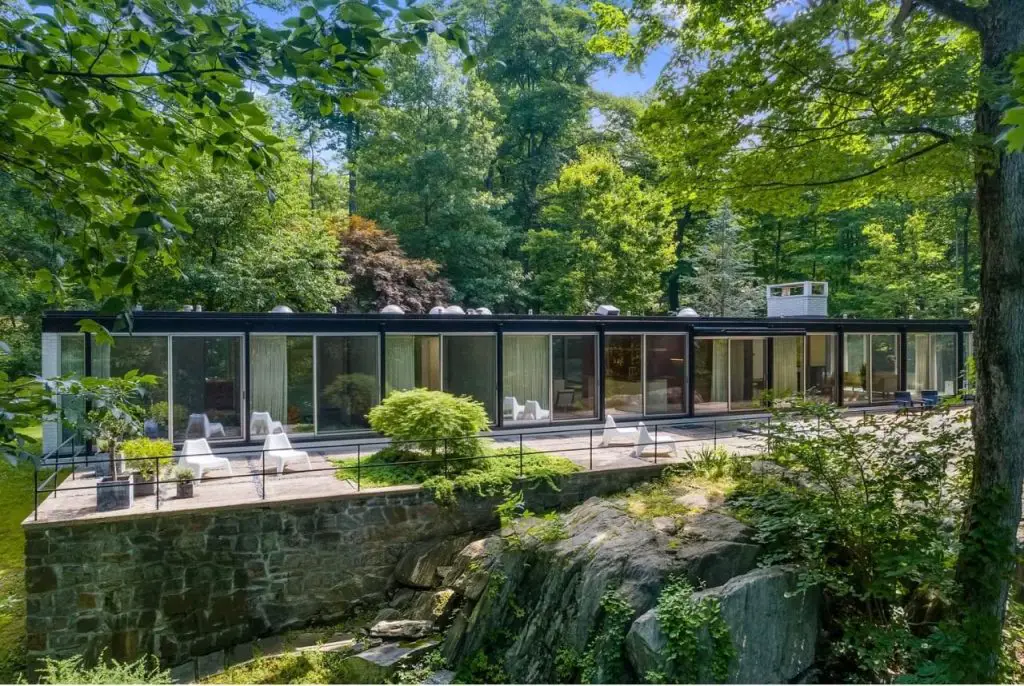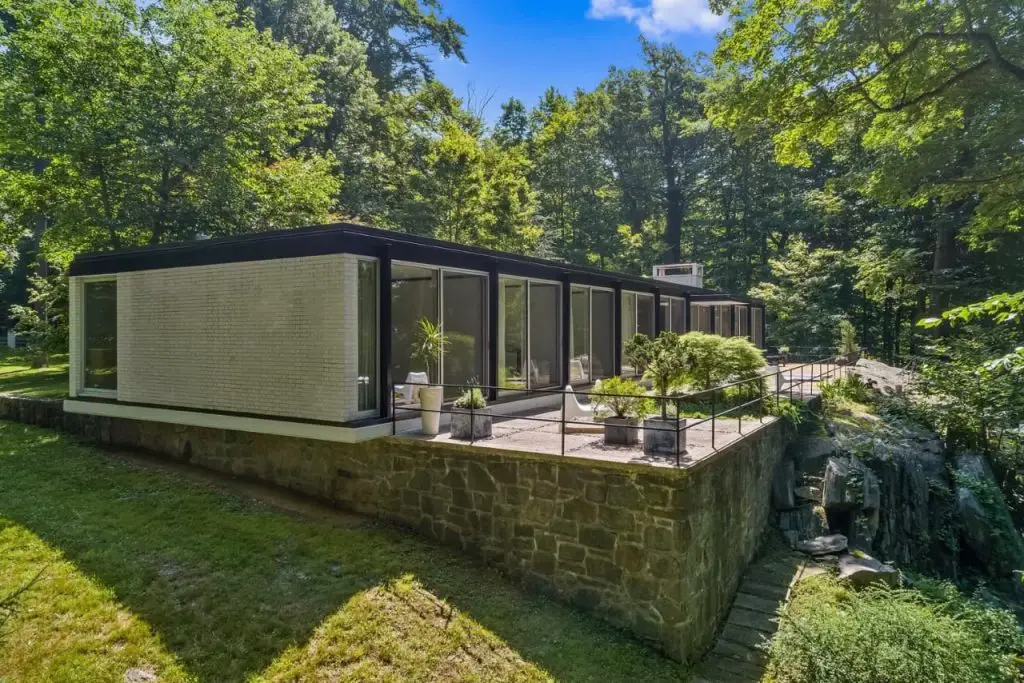 The house rests upon rock outcroppings, constructed on a concrete slab foundation. Stones covered concrete sides the path to the garage, continuing to wrap around the singly-story homes solid base. 
Inside, white floors and ceilings and walls breathe in freshness and geometrical shapes throughout the interior amplify the midcentury modern spirit. The home has four bedrooms and two baths in addition to open plan living, dining and kitchen areas. An imposing travertine-and-steel fireplace takes the center of attention and separates the living and dining areas. 
At the end of the house, the kitchen underwent extensive renovations. Sleek wooden cabinets line the wall and a white lacquer island stems from the middle of the area, which is complemented by stainless steel as a countertop and to serve ventilation and lighting from above.
The renovated midcentury design entered the market at an asking price of $2,195,00.