Completed in 2019 in Samborondón, Ecuador, by Jannina Cabal Architects, the 6M House was designed to soak in sunlight and nature from all fronts. It is situated on a secluded piece of land next to a lake and heaps of greenery and stretches over 570 square meters.
When it comes to the home's exterior, going for white and various shades of grey was a smart move. It's a neutral color which places the structure undisrupted within the surroundings. The use of stone as parts of the exterior siding enhance a natural overall feel. Walls of glass look over the surrounding nature.
Some of the walls of glass function as sliding doors. A long sturdy ceiling extends over the patio dining area, which becomes one with the living room when both sides of the space are opened up. The house looks towards the west so as to escape the heat of the afternoon sun while keeping the house cool.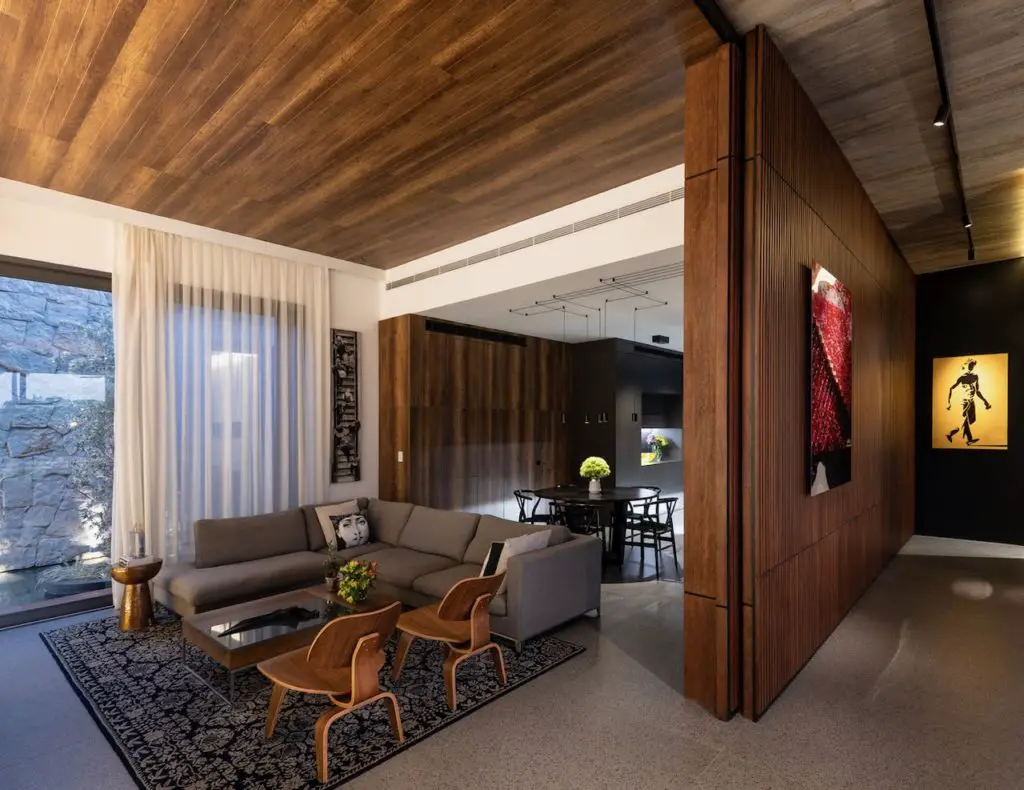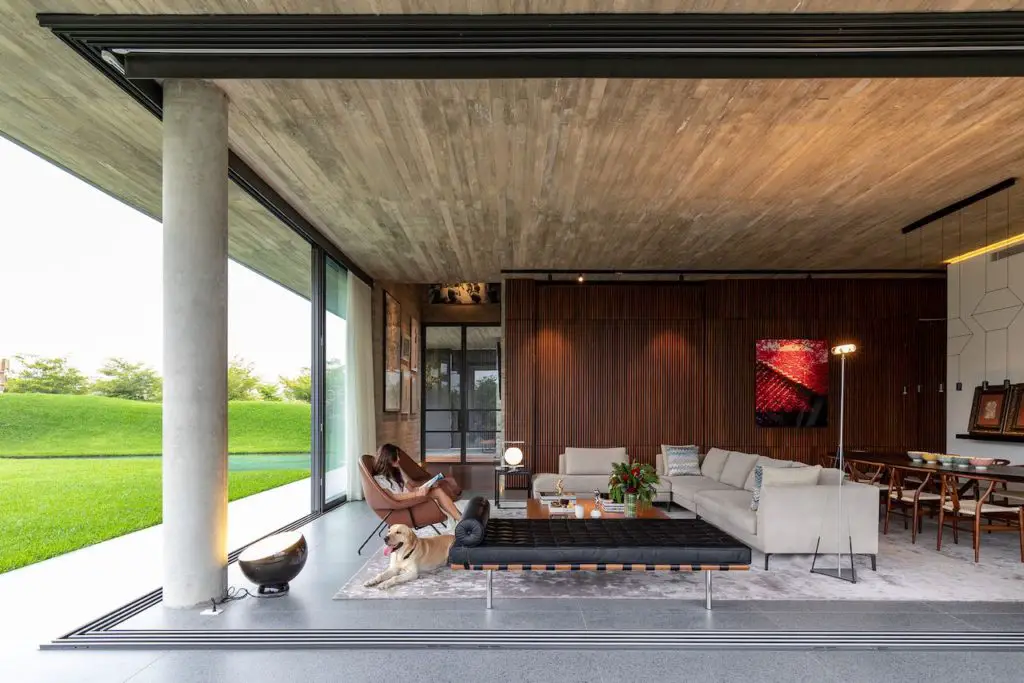 Also the placement of the structure was cleverly planned. Upon arrival at the property, a green hill presents itself as a barrier which creates privacy to the home and the outdoor patio space. The hill works as a natural wall, separating the home from the street and neighbouring homes.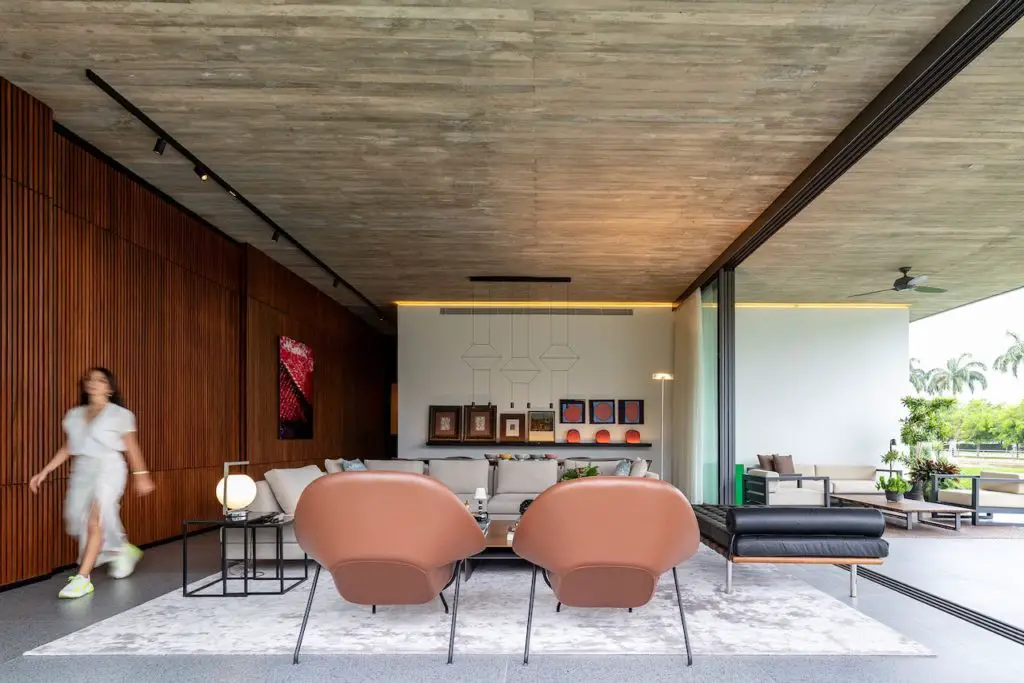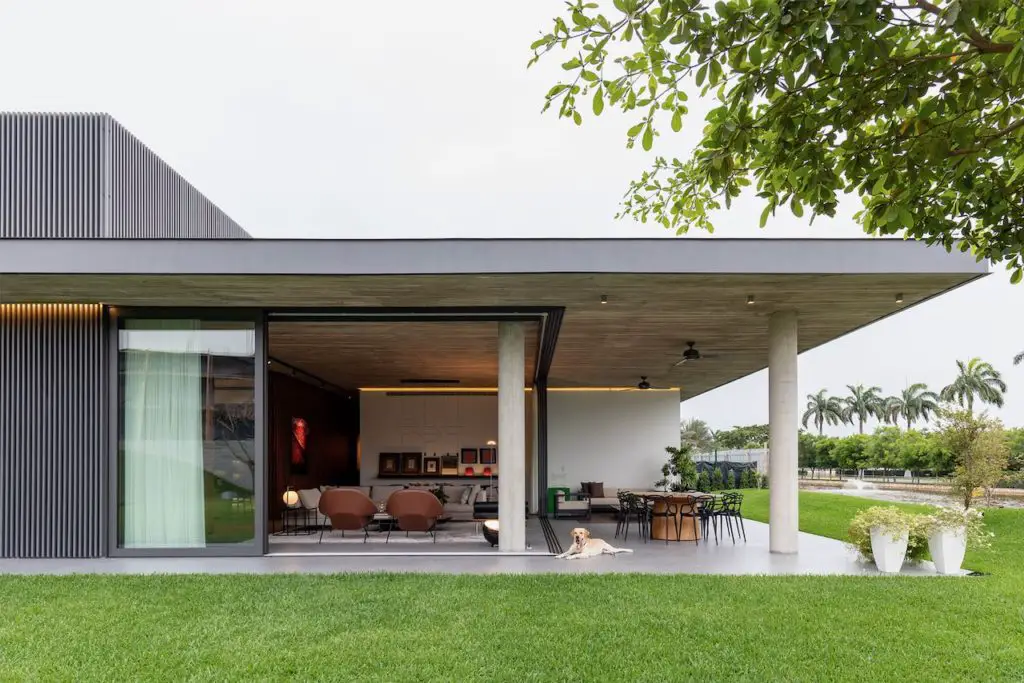 The home is entered through a driveway featuring an iron gate, which further separates the home from the street and adds to a sense of privacy. A beautiful crystal lagoon is a central feature of the 6M House and leads to inside, where the residence divides into two volumes of different heights. The common areas including open plan living and dining areas as well as the kitchen are situated to the right. The private rooms are found on the left side.
The house is distributed in a way to maximize the amount of natural light as best as possible. As Archdaily points out, "the house is fascinating in the late afternoon, when the sun's rays cross diagonally through the orange curtains and windows in the social area".