Space and art are the keywords for this apartment in San Paolo designed by Felipe Hess.
The owners are a mature couple that needed an open space where welcome friends and show their collection of art without losing the warmth of a house.
Following these guidelines, the architect Felipe Hess designed an apartment without any kind of bareer, just an open bright space to entertain friends and enjoy the art pieces.
The interior decoration is clearly inspired to the mid-century modern era with several icons as the Charles & Ray Eames lounge, the Florence Knoll dining table or the Jorge Zalszupin pair of armchairs in the library and so on.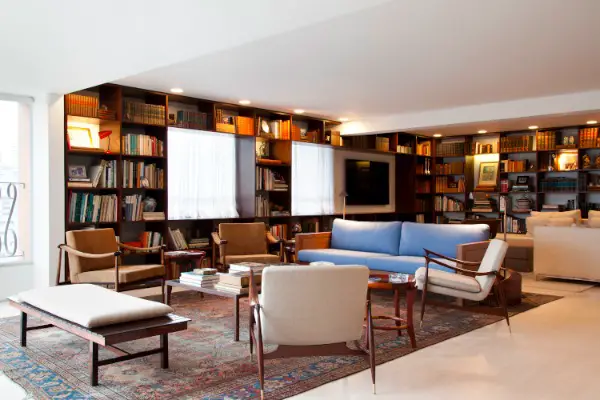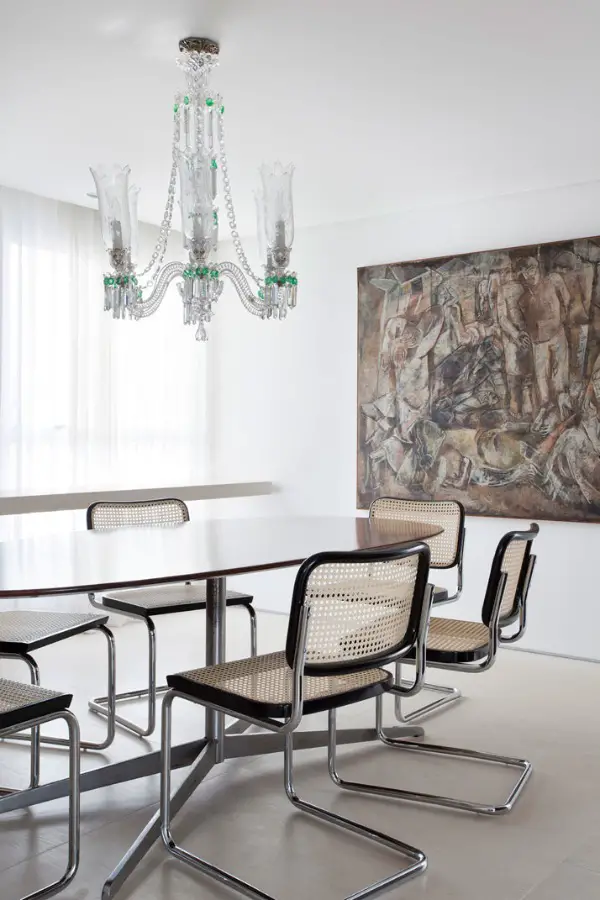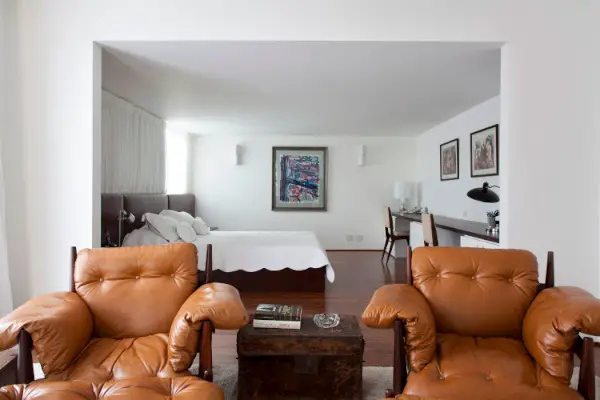 At the second floor, the once upon a time two bedrooms became one master bedroom were the Sergio Rodrigues Mole armchairs dominate the space.
Both the nightstands and the dressing table were designed by Felipe Hess.
DO YOU SEE ANYTHING INSPIRING FOR YOUR HOUSE? LET ME KNOW WHAT YOU WOULD COPY FROM THIS AMAZING APARTMENT IN THE COMMENTS!
One more thing…if you liked this post, please show it with a like below. Thanks!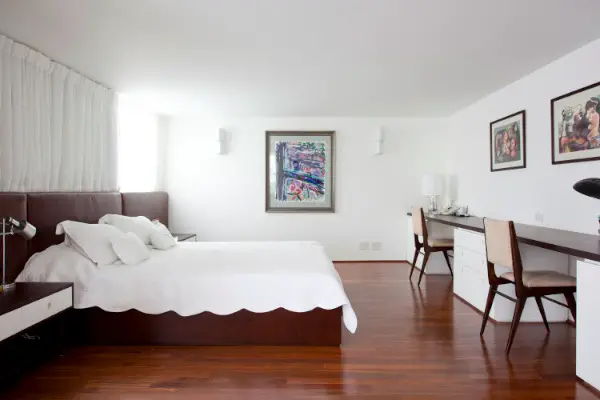 (Pics via Yatzer and FelipeHess)
Check the Mid Century Modern Homes page to see more amazing houses.
[ois skin="Mailing List Bottom Posts"]
Thanks for reading and ciao.