The Estancia y Ficus modernist house in Costa Rica subordinates everything to its surroundings. A small retreat amongst the numerous flora, shrubs, trees and vines (the Ficus of the name), it overlooks the country's capital city of San Jose below.
READ ALSO: 3 Modern Houses With a Strong Modernist Footprint

In this setting, the house is conspicuously exposed, with the structure opening outwards and jutting over the mountainous setting.
The roof  extends from outdoors to indoors with a row of floor to ceiling windows the only thing marking the transition. Meanwhile, the furniture (including a Mies van der Rohe Barcelona chair) is arranged with little concern for what is outside and what is inside.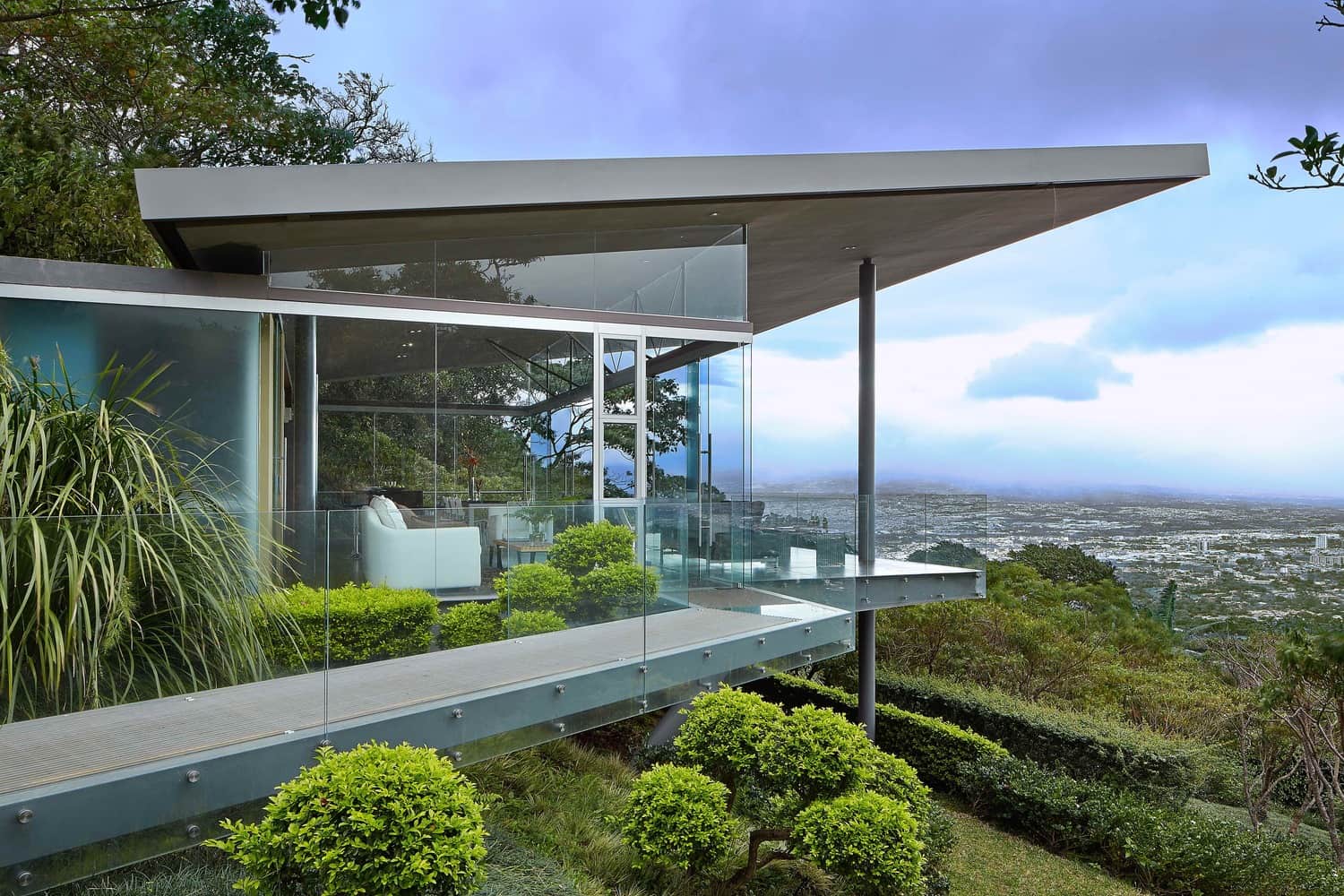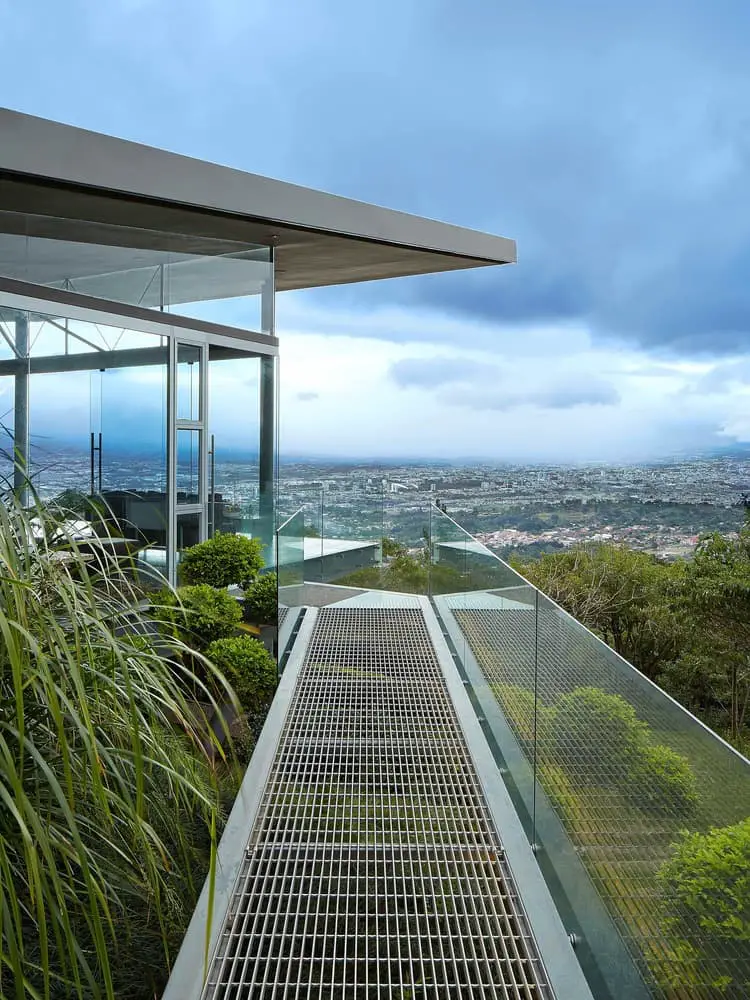 Besides the furniture, the décor is contemporary, high tech even, with chrome used for the cabinets and the legs of the table, both of which align with the dark grey tiles used for the entirety of the space.
Grey is perhaps the running theme of the colour palette beyond these elements, with a couple of sofas, the supporting pillars and the work surfaces some of the other elements using the colour.
The effect is to downplay what is still a rather excellent interior, all the better to emphasise the home's much more glorious exterior. It's executed very well.
READ ALSO: Modern Residence by Baldridge Architects – A House of Moods