Marcel Breuer was an undisputed genius of modernist design. Best remembered for the furniture designs which he produced during his tenure with the Bauhaus School, he was also an architect, who built numerous buildings in Europe and later America.
This house, which he built a house for himself in New Canaan, Connecticut (notable for also being home to Philip Johnson's Glass House), bears resemblance to the International Style that preoccupied him earlier in his career.
Originally built in 1951, it has recently been renovated by the New York-based architect Toshiko Mori. It now looks as good as new.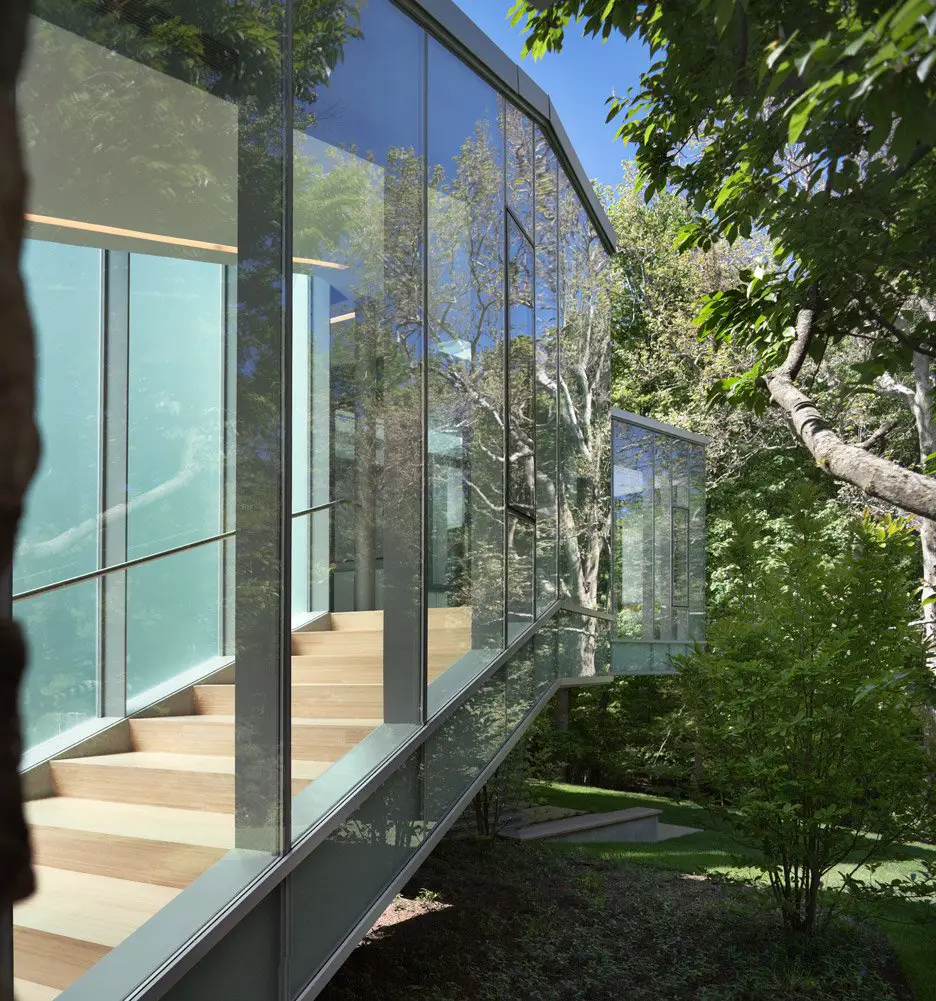 In the process of renovation, Mori has also greatly expanded it, creating an additional 280 square metres of living space.
What appears most striking about the house is its emphasis on movement, both from indoors to outdoors but also through the house, with several beautiful passageways flanked by windows on either side.
ALSO READ: Movement and Elegance Combine in Romano's Casa Do Patio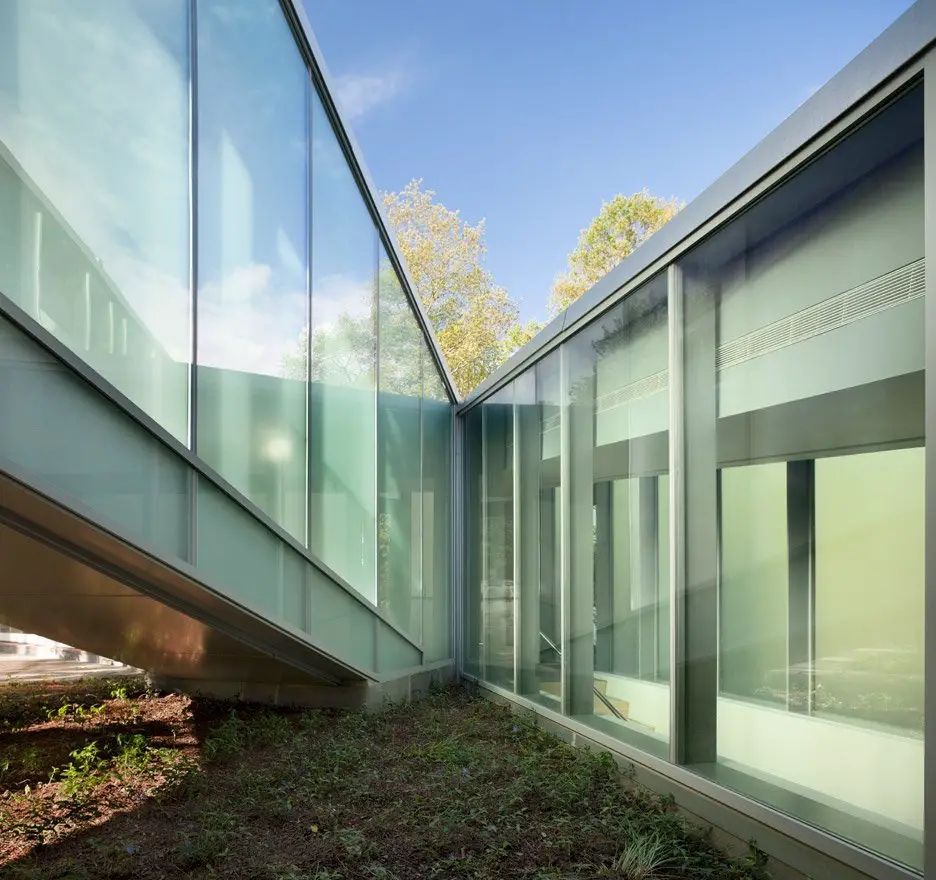 For instance, take the staircase, which has transparent windows on one side and opaque windows on the other.
The windows contribute to a passageway which no doubt invites a slow, ponderous transition from one living room to another, all the better to enjoy the lush nature outside.
ALSO READ: The Rose House is Richard Neutra With The Lights Turned Up
Typically, the window light is given over to the living area alone, so it is rather pleasant to see a space which also provides such pleasant views as you travel through the house. This is surely Breuer's special touch.
Do you live in a mid-century or modernist-inspired contemporary house and want to be featured on Mid-Century Home? Contact us with some photos and a short description of your house at: info@midcenturyhome.com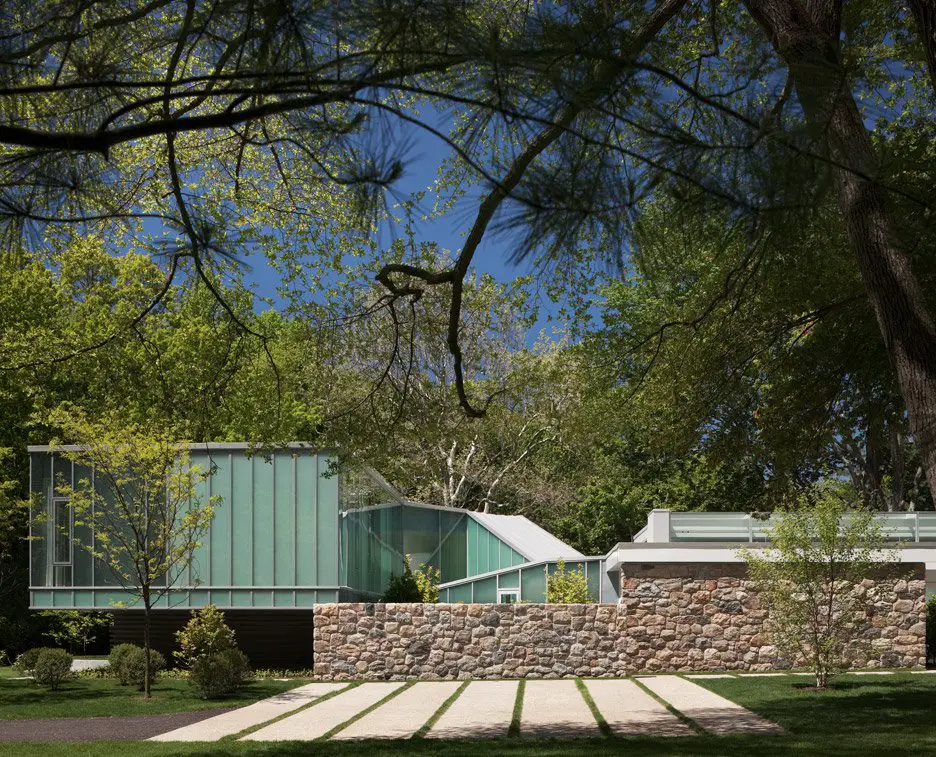 Photos by Paul Warchol
[/vc_column_text][/vc_column][/vc_row]