This gorgeous midcentury modern home has been described as a "modernist Roman villa", with a pool open to the sky as its focal point. Tucked away from commotion, this residence rests in the thick of Pasadena's arboreous area. Constructed in 1962 by architects John Kelsey and Thornton Ladd, the property was to designed for Kelsey's family.
Pasadena is generally known to endure a typically Mediterranean climate, warm winters followed by hot summers, and so a pool as the homes centerpiece is an appropriate luxury to have. Nearly every indoor space of the Kelsey Pasadena Estate leads to the outdoor pool and its surrounding deck area. 
Much of the house bears floor to ceiling windows, which allow natural light to flood in from all angles as well as provide unobstructed views over the poolside and its surrounding outdoor areas, blurring the boundaries between inside and out.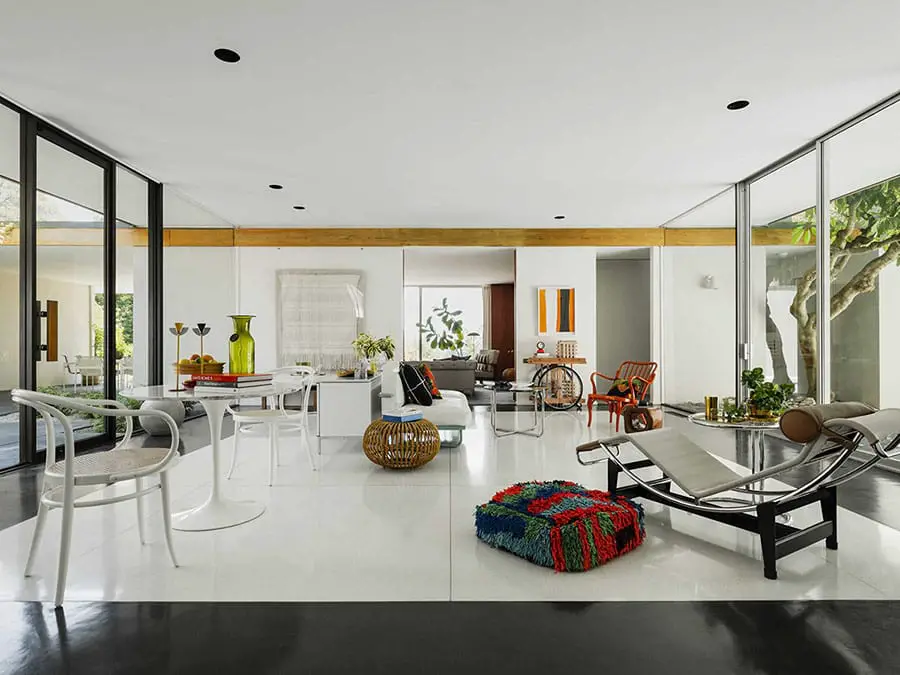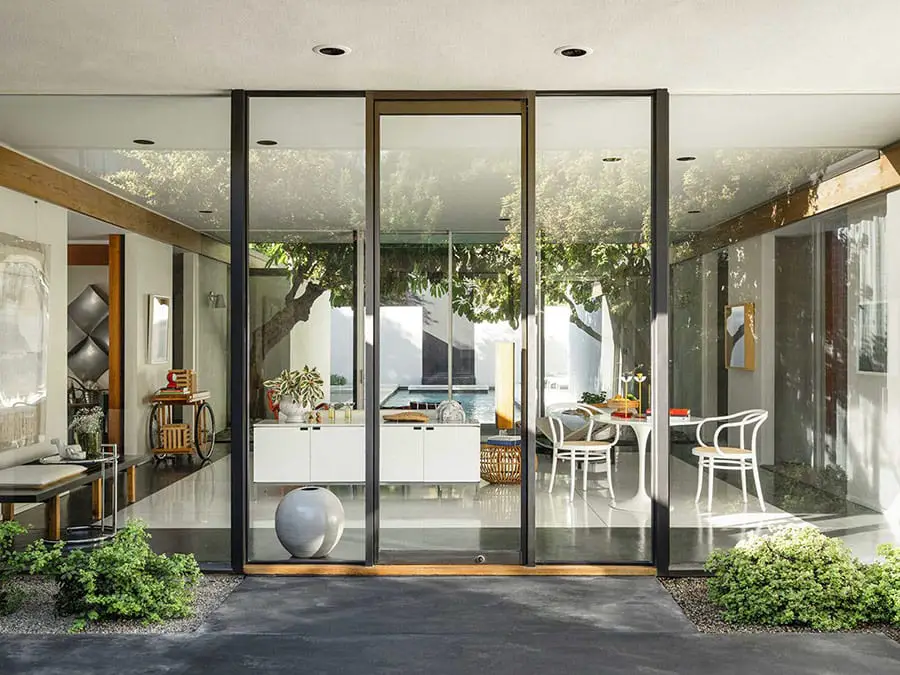 A floor to ceiling glass door framed by delicate black metal detailing marks the homes entrance, from which the interiors stretch out to both sides as well as further into the back. The wooden edges of the hanging roof enrich the facade. Sitting above the Annandale Golf Course, the property blends in beautifully with the surrounding wooded environment.
Back inside, the color palette of the interior decor corresponds to the outdoors, reinforcing the already established indoor to outdoor connection. In addition to the more formal blacks and whites, wooden tones, splashes of greens and reds enrich the interior decor. 
At the end of the pool, a spa is attached to a sleek black end piece amping the poolsides stylish look. Sunbeds and a lounge area for eating and drinking are found on each side, close for comfort. The view when looking towards the end of the pool is beautiful with the surrounding lush greenery serving as backdrop.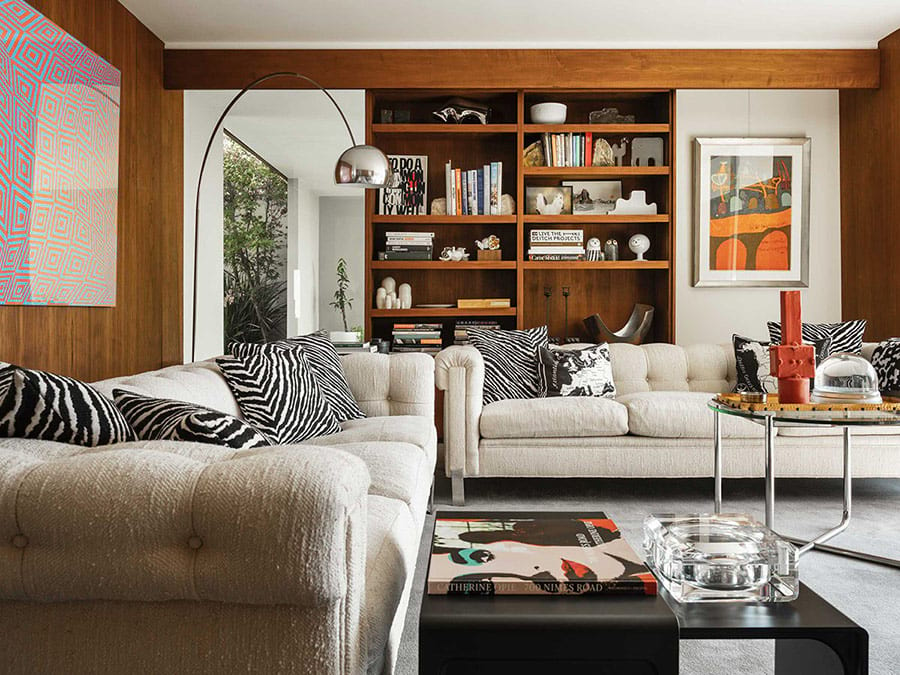 Back inside, this historic Kelsey Pasadena house accommodates three bedrooms, a formal dining room and living room that leads to another living room that is outside. This second living room is covered and its floor to ceiling windows grant that distinguished indoor-outdoor connection of California modernism.
All in all, this U-shaped stunner covers 3,181 square feet, mixing materials such as bleached teak, terrazzo and concrete slab floors. The house was last purchased at a price of $2,695,000 in 2015. Rumor has it that this midcentury modern treasure could now be scored for a mere $150 as part of an annual Southern California raffle!