There are many Mid-century Modern architecture books and sometimes is difficult to find the right one for you, even after reading tens of reviews. At Mid-Century Home, we read many of them and so we decided to select the six that cover the basics about photography, architecture and even interior decoration, to some extent.
At the end of each article we always include suggestions about books that we think you may be interested in and are relevant to that topic so, the best way to discover even more Mid-century Modern architecture books, is to stay updated with what we publish. To do so, simply join our newsletter. Enjoy!
Julius Shulman was the pre-eminent photographer of Modernism. All the most important architects of the mid-century era, most notably Richard Neutra, worked with him to have their buildings photographed. Shulman's photographs immortalized the beauty of modernist buildings – allowing us to admire them today as they originally appeared.
Balthazar Korab was one of the most prolific architecture photographers of the mid-century era. His images offer an unmistakable point of view of the subjects he shot. This book includes a selection of more than 100 photographs from Korab's career, including Saarinen's TWA Terminal and the Miller House in Columbus, Indiana.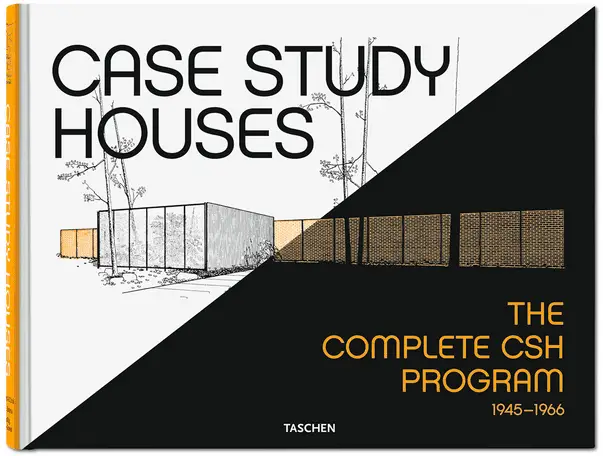 The Case Study Houses Program – promoted by the magazine Arts and Architecture in 1945 – was arguable the most important contribution to the architecture of the mid-century era. Building affordable and modern houses to satisfy the post-war boom was the main objective for the architects that designed the 36 houses for the program.
This book is a great starting point for people that want to know more about the Case Study Houses program and the fundamental role it played in 20th century architecture.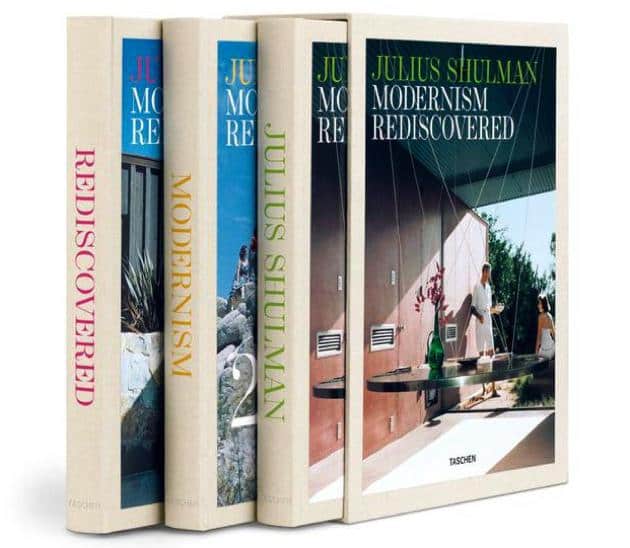 The 3-volume XL version of the famous Modernism Rediscovered.
Three fantastic books with breathtaking images. A must-have book for everyone that wants to appreciate every detail of the iconic Modernist buildings shot by Julius Shulman across the mid-century era.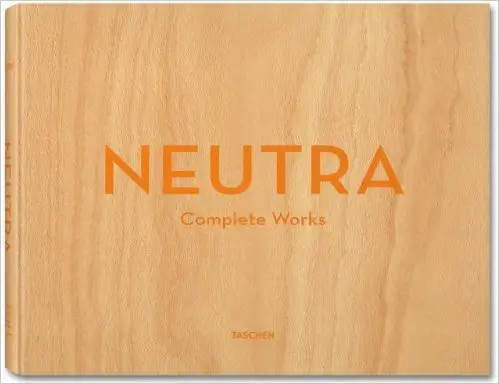 Richard Neutra was born in Vienna in 1892 with a career that spanned across five decades. He was one of the most important architects of the 20th century and amongst the most influential within the Modernist movement.

This volume is the most complete compendium of his career. Almost 300 of his works, from private homes to schools and public buildings, are showcased by eminent photographers – including Julius Shulman, Neutra's favourite photographer.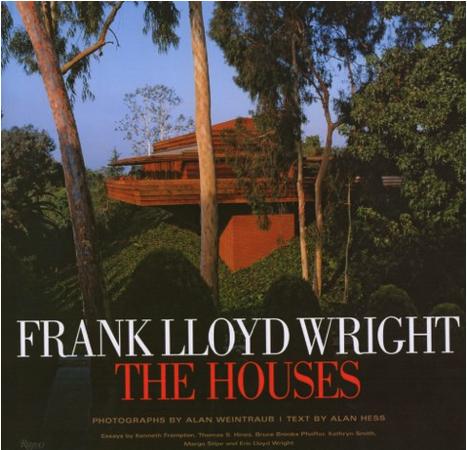 Last, but definitely not least, a volume about Frank Lloyd Wright's houses.
Lloyd Wright was undoubtedly the father of the Modernist architecture movement. His private houses and buildings not only defined a new architectural style but also a way of living in the house that was based on the needs of its inhabitants. He was an inspiration and master for generations of architects that defined what we call Modernism today.