From our Editor in Chief
Showcasing the best of Danish and Scandinavian design, The 3 Days of Design Festival in Copenhagen (June 15-17) was a recent highlight of this year's calendar. 
Featuring over 200 exhibitors and 500+ events across the city, this year's edition —coinciding with the gradual reopening of borders and a vague return to normality— saw a higher number of visitors descending on the city. The streets of the Danish capital were buzzing with local design aficionados, journalists, designers and industry experts, many of whom were also visitors to Milan's Salone del Mobile earlier in the month. 
Compared to its Italian counterpart, the Copenhagen festival has a more relaxed and informal atmosphereand ultimately allows visitors to focus on what really matters: great Scandinavian design.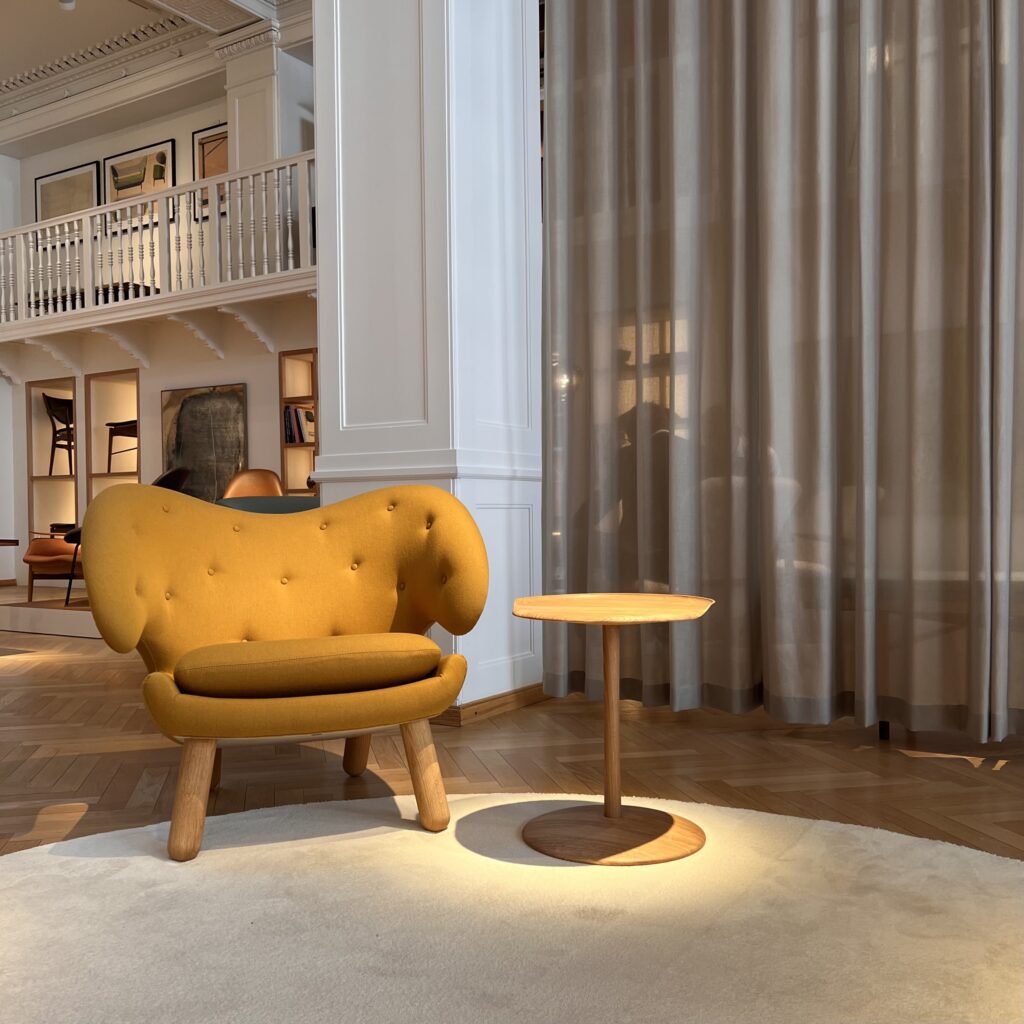 Within the courtyard of the recently reopened Danish Design Museum, Fritz Hansen constructed an incredible, eco-friendly pavilion, to celebrate new collections and, most importantly, their 150th birthday. 
Like Carl Hansen & Søn, Fogia and many others, historical Danish brand Fredericia hosted talks on a wide range of design related topics, with gatherings held in their spectacular rooftop showroom, boasting views across the city and beyond.
A personal highlight of the three day festival was the launch of House of Finn Juhl's Whisky Chair. Designed in 1948 by the master of Danish design, the chair has only recently been brought to life, and is a fine example of the timeless, Danish craftsmanship we all know and love.
Unlike other more commercial/sales-oriented events in the year, the festival was conceived simply as a celebration of the best of Scandinavian craftsmanship and passion for furniture design, making it one of a kind in the design events landscape.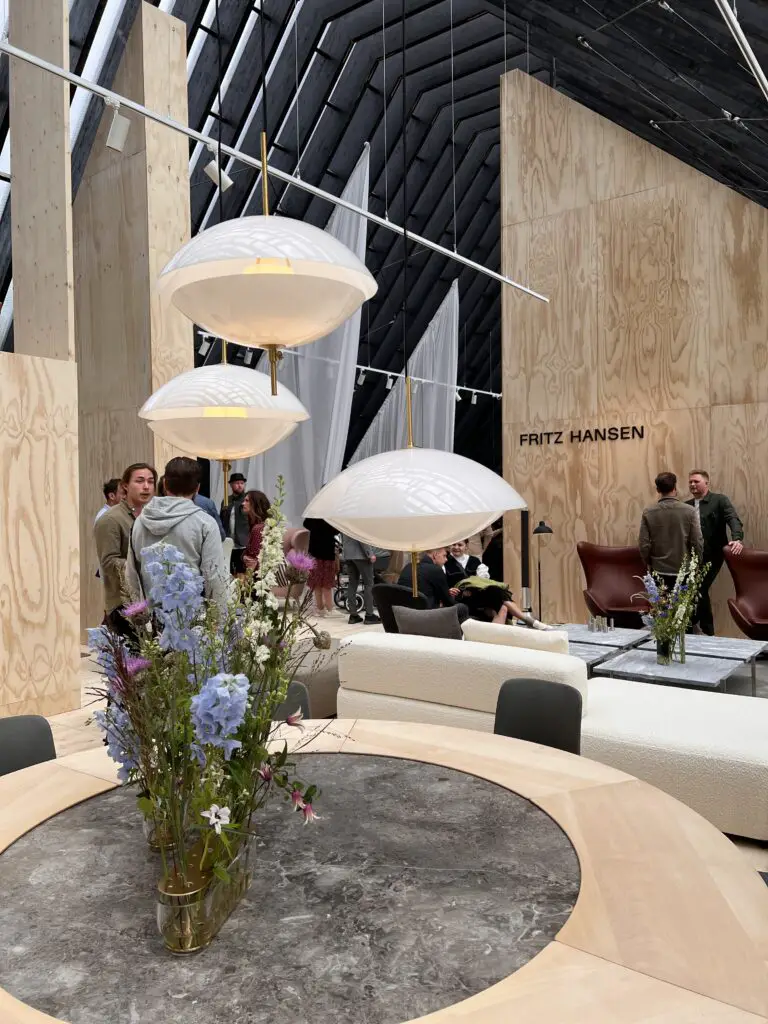 The Fritz Hansen pavilion during 3 Days of Design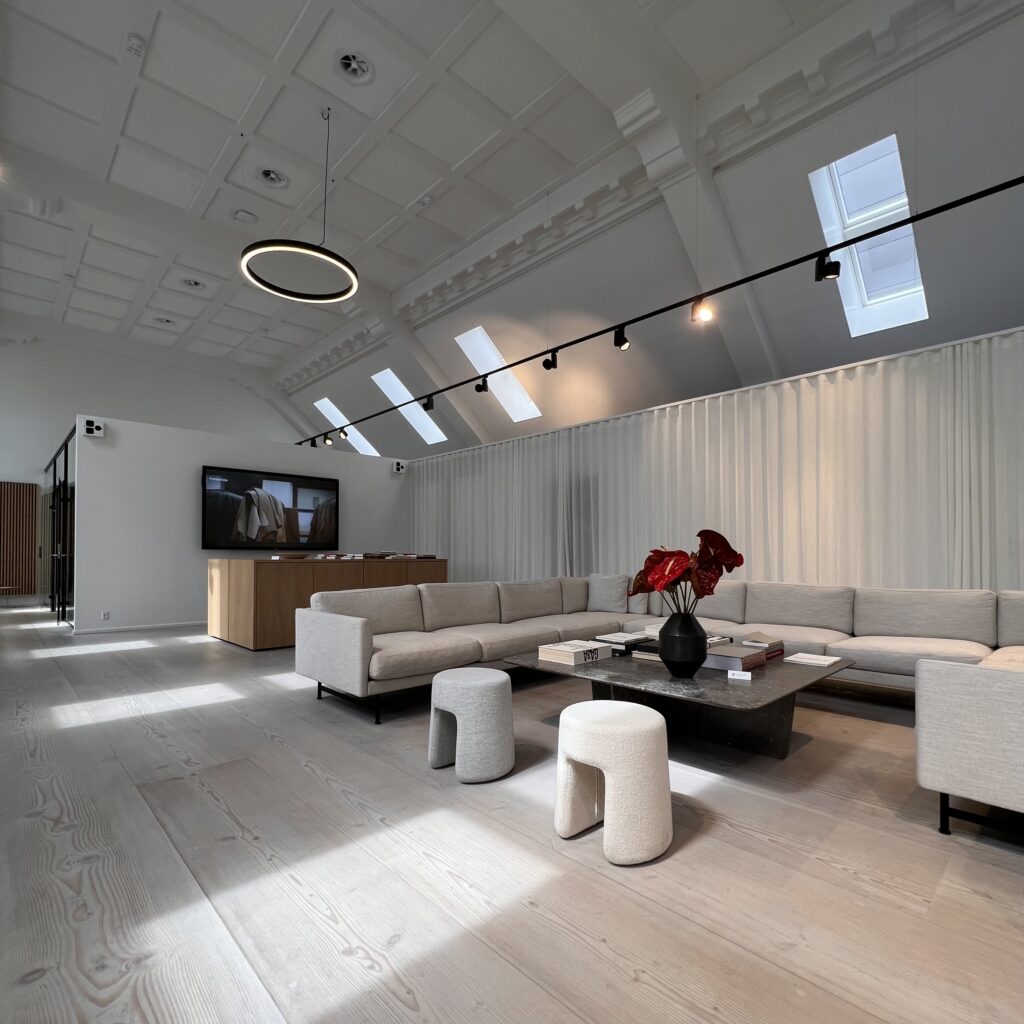 The Fredericia Showroom in Copenhagen
Given the global prominence and importance of Scandinavian design, many heritage brands chose to focus on those key products which have defined them over the years. Additionally, it was clear that there is also a drive to a more sustainable future. 
Collaborations with established and upcoming designers also helped to enforce a more future-forward approach by many brands, reaching new areas of relevance and the next generation of customers.
Scandinavian design has flourished in recent years, but as the festival highlighted, it's more than just the everyday clichés which have flooded the market. Featuring brands with years of industry expertise, 3 Days of Design successfully showed that with a continued focus on craft, simplicity and quality, Scandinavian design has still a lot to say. Tak, Copenhagen. See you next year.