Let's go on with this past year's rewind. Today is the turn of the Mid Century Modern Houses you most liked in 2012.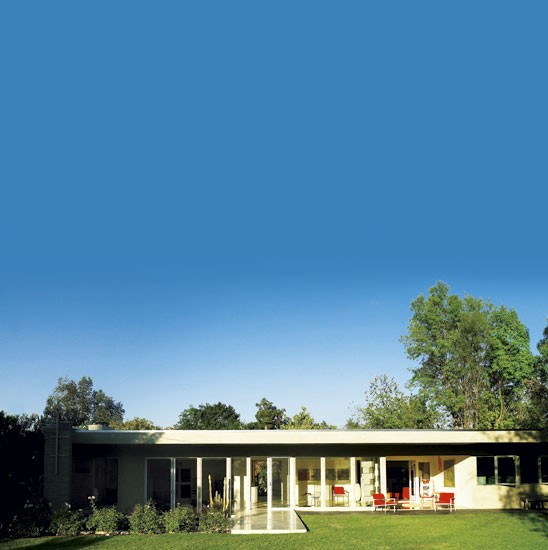 A part from reading about mid century modern design and architecture, I sometimes watch TV series and movies; yes I do.
Within my top 10 favorite actresses, Rachel Griffith has definitely a good spot so I was really glad when I found out that -not only- she's a great actress but she also loves mid-century modern design and architecture; she got an higher spot in my list because of this 😉

This house designed by the Studio MK27 is another proof that modernist movement still inspires a lot of architects and designers around the world. Let inside and outside communicate through large floor to ceiling door-windows, have an open floor plan where only the interior decoration define the space, a lot of wood and rough concrete walls to give a contemporary look…and it's done!
After the amazing house tour of Darren's Mid Century Modern House in San Diego today we cross few continents  to land in Melbourne, Australia to another Darren house. Darren is one of you that emailed me about his amazing mid century modern house in Melbourne that -of course- I had to publish!
This amazing mid century modern house designed by William Krisel was bought by Darren and his family that carefully restored it following the precious advices of the architect, still alive. This post is an interview to Darren where he tells about the renovation process.
Thanks for reading this second Rewind 2012 post and stay tuned …the surprises are not finished yet!