This aquarium-style 1960s home rests in the midst of mesmerizing views but instead of water, the natural environment is made up of mountains, hillsides and lush backwoods.
This cubed glass construction stretches across 1,800 square feet over a hilly terrain of Emigration Canyon in Salt Lake City, Utah. While it may not have been the easiest ground to build upon, the final outcomes is worth all the efforts; a gorgeous midcentury modern style hideout in the thick of stunning views of the natural landscape.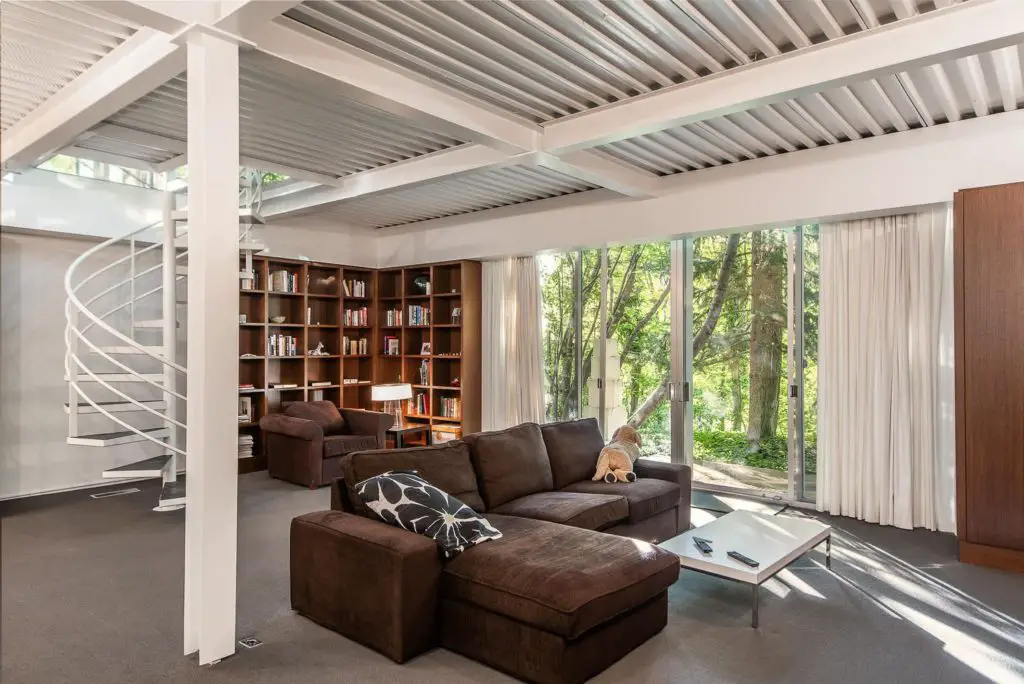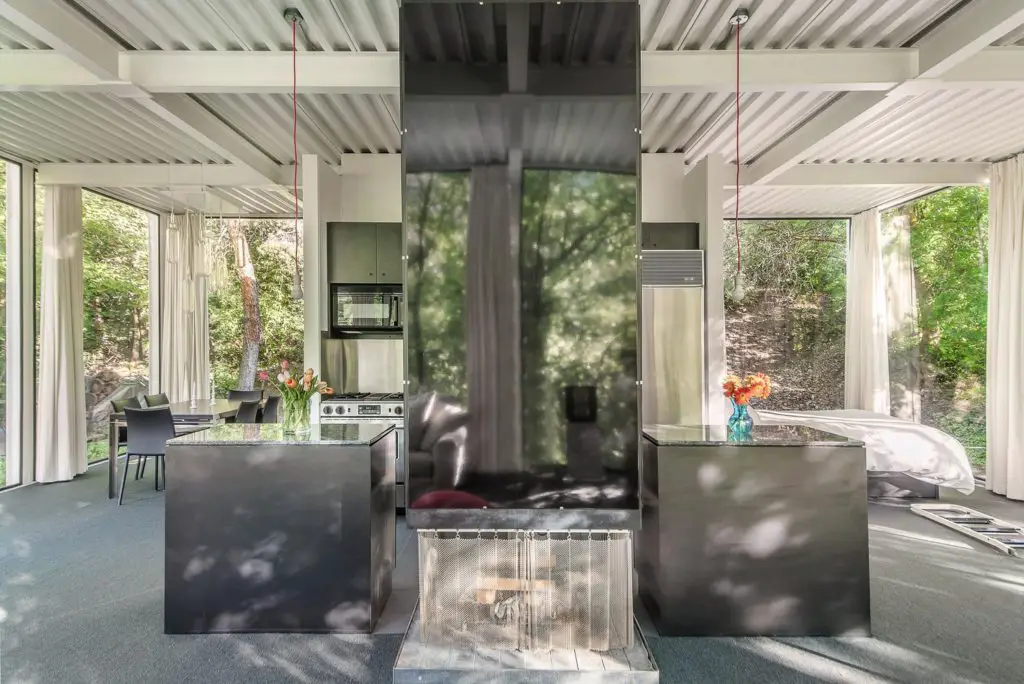 Many factors make this house unique, one of which is the 360 panoramic views it has to offer. Thanks to floor to ceiling windows on all fronts, vegetation and mountain views prevail as far as the eye can see. The home is built on two levels. The first level has a heavier, more industrial feel due to the concrete diaphragms, which are sunken into the sloping ground. The upper level feels much lighter due to its transparency.
Another unique feature about this Glass Box House is its floor plan. The main living room is located upstairs for the sake of the views. Here, the open-plan living space is made up of a lounge, dining area, kitchen as well as an alcove bedroom. The kitchen and a fireplace are the focal point, around which the rest of the spaces are laid out.
Interestingly, the home was originally divided into two separate levels, each with their own entryway. Only in 1998 were the two floors connected to form a single residence. A white spiral staircase ascends from a large open lounge area downstairs, connecting the two floors. In addition to the living space, the basement-like lower level also accommodates a library corner as well as a small bathroom.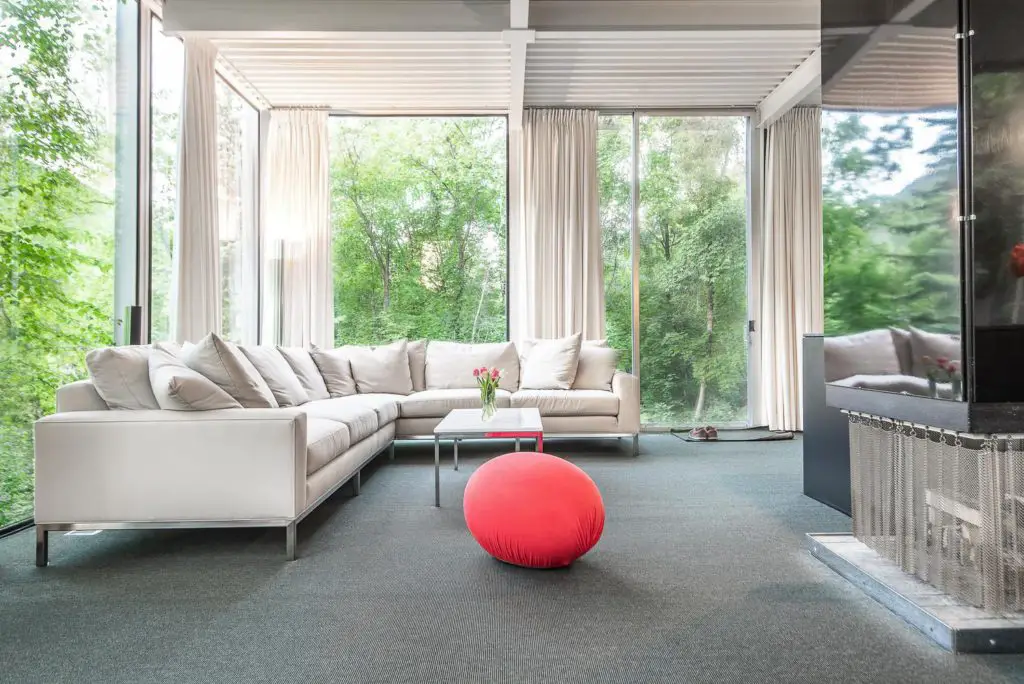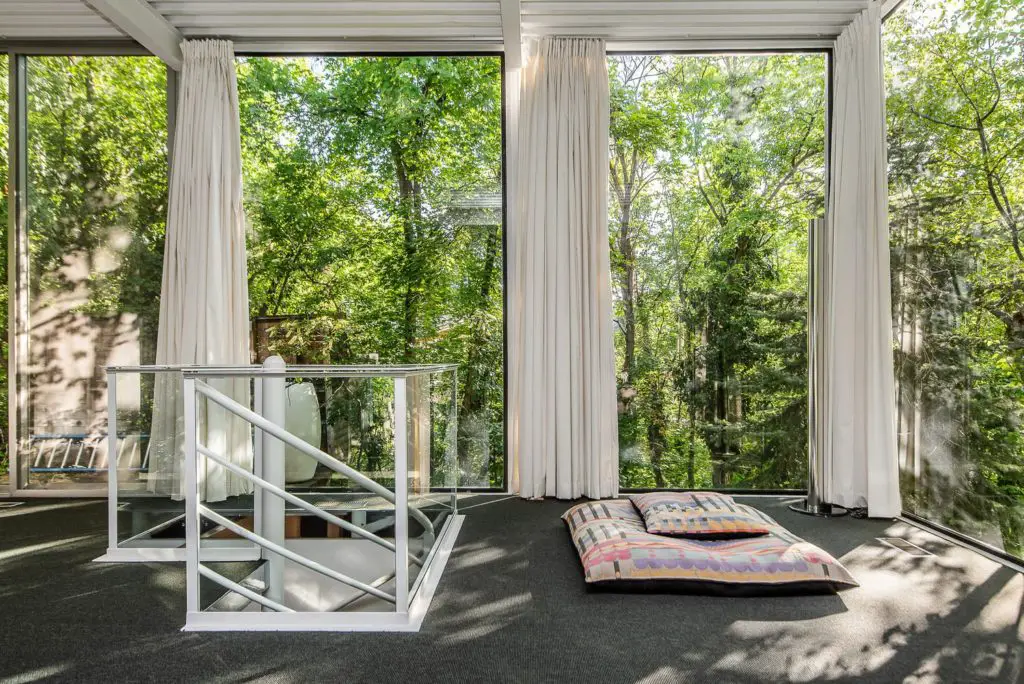 Although private from the outer world, the floorplan of this home is extremely exposed. The reason for the two separate levels was that this Glass Box House was originally designed by local architect John Sugden in 1965 as his own private studio and residence for business partner Charlie Griffin.
Well maintained, the home has since been inhabited by a pair of architects. In May 2018, this unusual (but wonderful) gem of a home was placed on the market at $950,00!