Harry Bertoia had an unique and distinctive approach to design. For him there wasn't a distinction between sculptures and furniture. As sculptors mould materials to 'entrap' the final work of art, so Bertoia moulded his seats to make space and air part of them: creating a floating effect. The Diamond Chair is probably the highest example of this kind of approach to design.
(Photo via Etsy)
Harry Bertoia moved to the U.S. in the 30s to study at the Famous Cranbrook Academy of Art where he also became friend with Charles Eames, with whom he designed one of the icons of mid-century design: the Wire Chair.
In the introduction to the Knoll Studio Collection, Florence Knoll remembers: "Bertoia worked with his own hands, trying variations, never satisfied. "When I get involved with something, there will be a grouping," he reflected. "You will see them all around." Through this artistic process, different chair functions emerged—for dining, for sitting or for reading—each finding a distinct natural form."
(Photo via Knoll)
In the 50s Bertoia mostly worked as sculptor, but was soon convinced by his old time friends from Cranbrook, Florence Knoll,  to design an exclusive piece for her company.
The result of this collaboration was the Diamond Chair, one of the most celebrated and priced mid-century piece of furniture ever. The Diamond Chair was lunched in 1952 and became the first of a long series of chairs and benches that Bertoia designed for Knoll.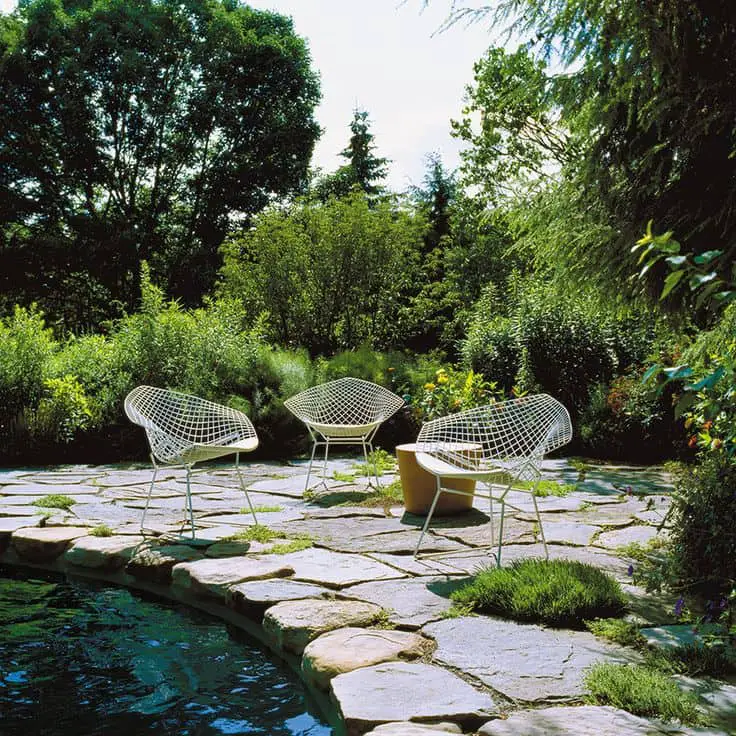 (Photo via Knoll)
Bertoia's determination to make this chair as light as possible caused several challenges during the production phase. The chair couldn't be drawn, it had to be sculpted. Using resistance-welding technology creating the manufacturing jigs, which still exists, Bertoia first bent the wires by hand before and then placed them in the jig for welding.
It was a most improbable shape for a chair and might even seem uninviting at first. But once seated, the sitter is transported by Bertoia's dream of sitting on air.
The chair has been designed to include cushions but it looks even more sculptural without. The Diamond Chair is timeless in its design approach as in its shape. It's light, easy to transport around the house and can be easily placed indoor as outdoor.
The Bertoia and the Diamond Chair won an incredible number of awards across five decades, some of them:
American Institute of Interior Designers First Award: 1954
AIA Certificate of Merit: 1955
Designer of the Year: 1955
AIA Certificate of Merit: 1962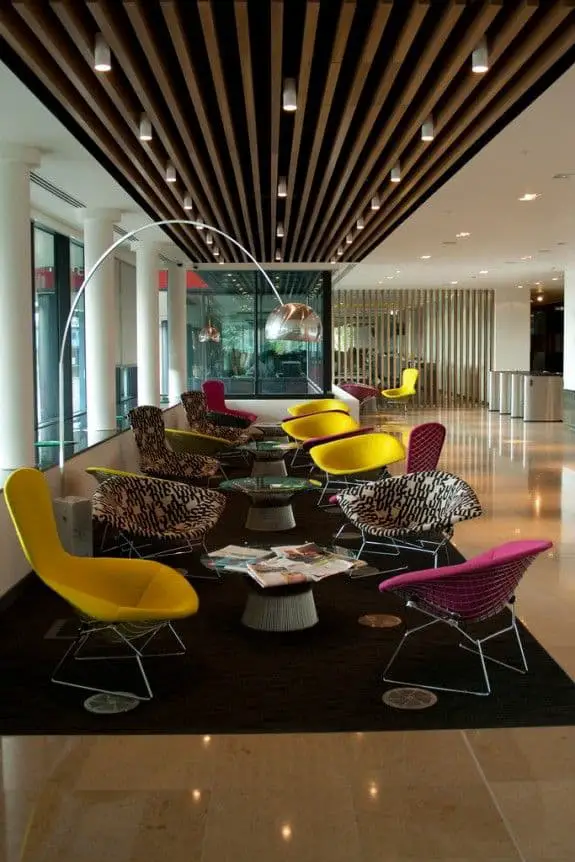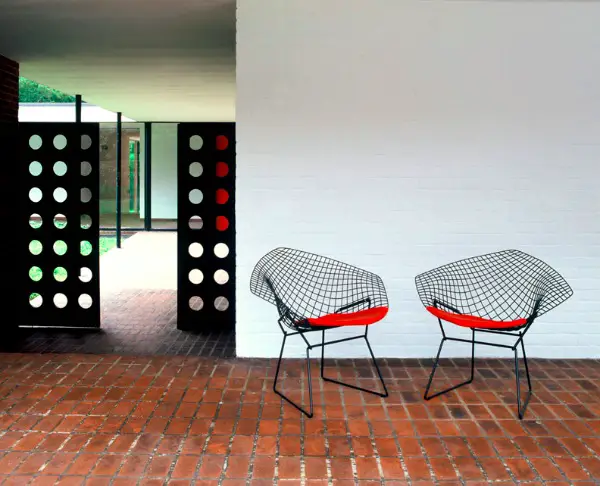 (Photo via Pixeldetail)