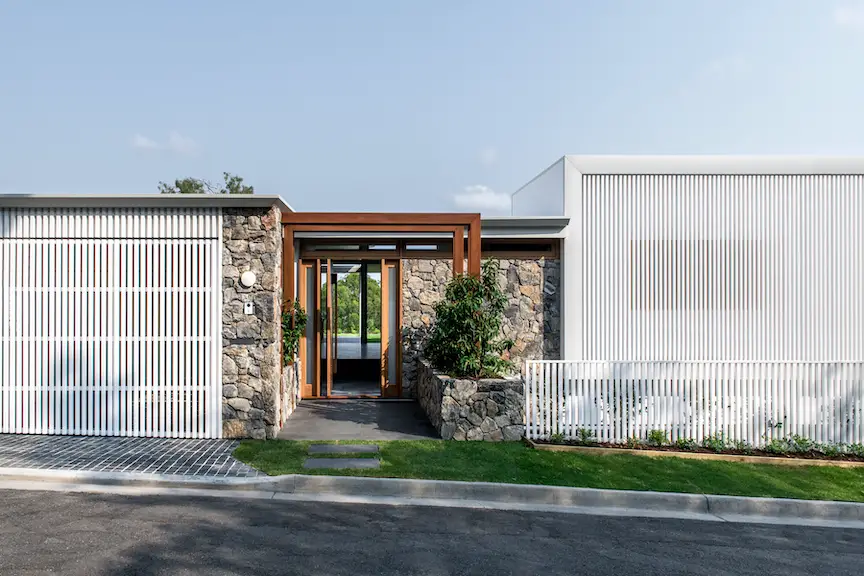 Text supplied by DAH Architecture
Tooth Ave Paddington is a new build featuring a large functional family home which captures expansive uninterrupted outlook whilst still maintaining seamless transitions between indoor/outdoor living, a landscaped yard and pool.
This is all despite the challenging topography of the site featuring a very steep 1in4m fall from front to rear. The house, yard and pool were constructed on a raised suspended concrete slab allowing a flowing connection between the indoor and outdoor, and achieving the desirable 'ground floor living' 7m off the ground.  
The site was originally purchased with a run-down postwar house that was demolished.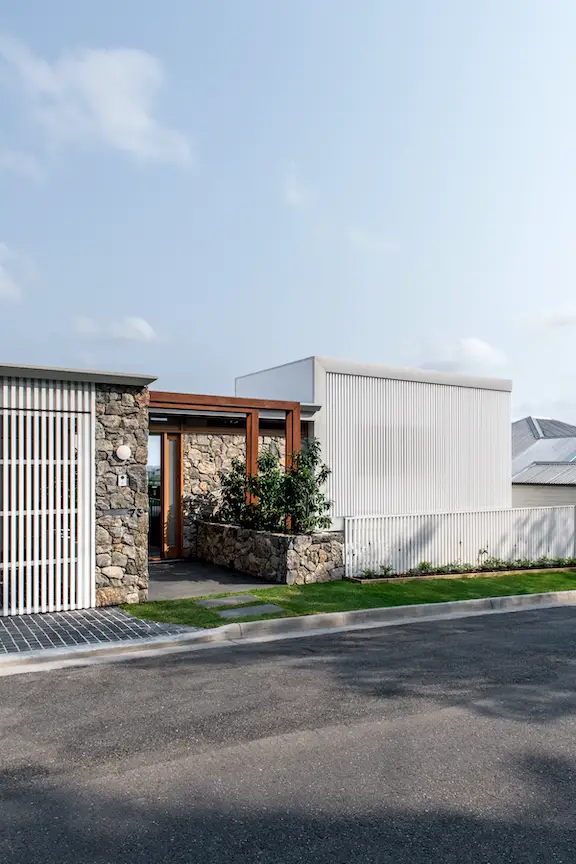 The brief for the project was to design a large functional family home that was robust and could adapt with a growing family. Regardless of the sites extreme topography the client still desired to maintain a flowing connection between indoor and outdoor and a yard space adjacent open plan living.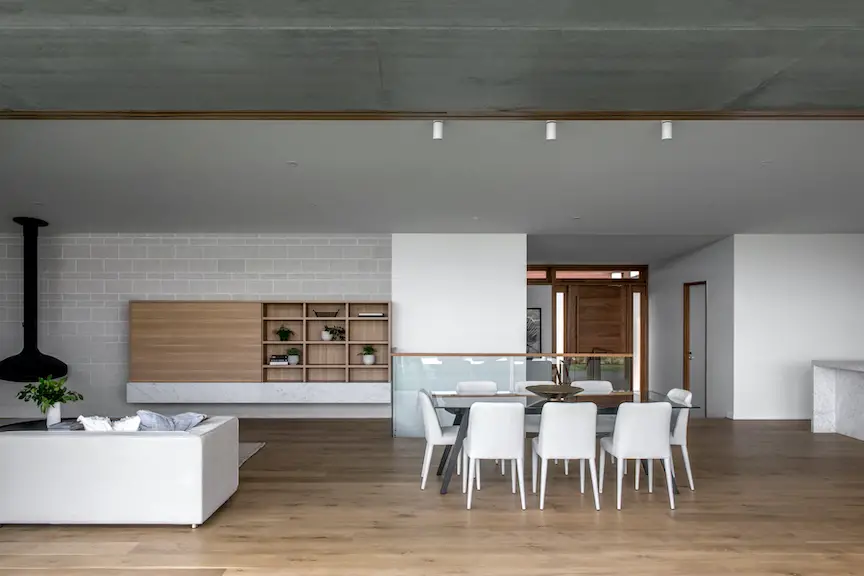 The house appears understated from the street elevation, with the use of stone and screening giving the appearance of a 'slab on ground' dwelling.
The 'floating yard' disguises the steep terrain of the block and allows the unique experience of being surrounded by tree tops from a backyard. The design further maximises privacy despite the inner city location. 
Functionality of the home is not compromised by the steep slope with the design allowing the large family home to be constructed on only two levels. The yard forms a green roof over the bedrooms and bathrooms below. This also has the added environmental benefit of reducing heat flux on the house. 
The project utilised natural materials including Carrara Marble, Oak, Off form concrete, honed blockwork, Wamberal stone, Bluestone tiles. Special features include custom timber bathtub, suspended fireplace, full height timber sliding doors that disappear into walls and floating concrete awnings. 
The project drew inspiration from its context, surroundings and climate. The concept maximized outlook and views from its elevated siting on a steep block whist ensuring practicality with seamless transitions between external and internal living and entertaining areas to adapt to sub-tropical climate.
The project utilized a light external colour scheme and raw, natural materiality in timber to reflect the treetop surroundings the house was nestled in.
The client wanted the house to appear understated and secure from the street elevation and the use of stone and screening gave the appearance of a 'slab on ground' dwelling disguising the steep terrain behind.
There is an experiential journey of the house that unfolds as you move through it. From the understated beginnings at street level to the surreal feeling of being surrounding by tree tops from a backyard and the sub-level bedrooms and rumpus underneath the yard. It is a unique experience walking through the house but not at the compromise of functionality.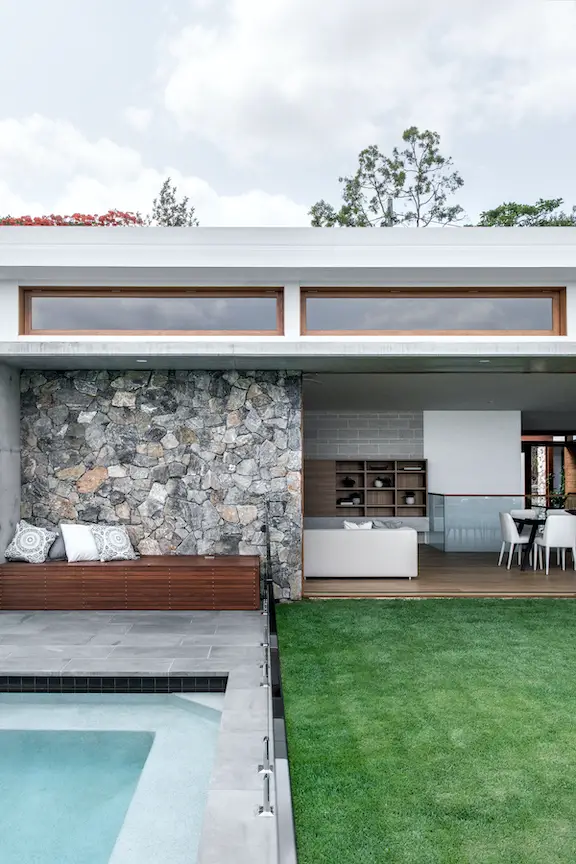 Photos by Cathy Schusler