[tie_slideshow]
[tie_slide]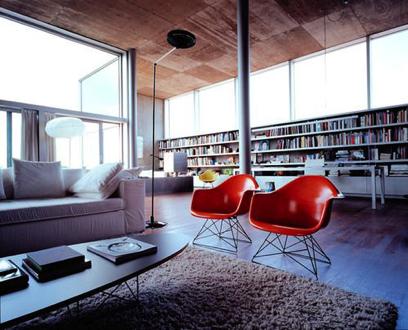 [/tie_slide]
[tie_slide]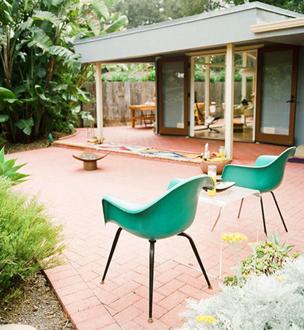 [/tie_slide]
[tie_slide]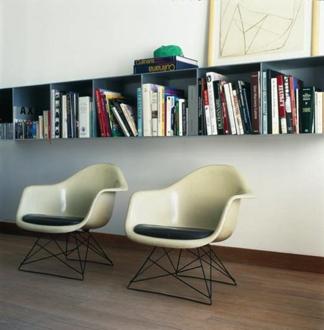 [/tie_slide]
[tie_slide]
[/tie_slide]
[tie_slide]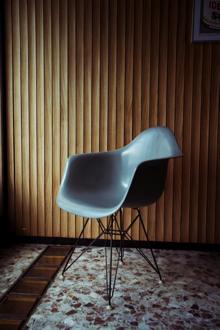 [/tie_slide]
[tie_slide]
[/tie_slide]
[/tie_slideshow]
The Charles and Ray Eames Dining Armchair Rod, or Eames DAR for short, was a revolutionary piece of design that changed ideas about furniture during the post World War-II era and beyond. The design came from the brilliant mind of Charles Eames when entering the DAR design in 1948 for a competition at New York's Museum of Modern Art for low-cost furniture design. This wonderful design won second prize.
Using innovative and revolutionary ideas to transform industrial materials and through ingenious processes, the reinforced polyester was molded into a seat and was supported by a metal-rod base. The unique 'Eiffel Tower' configuration gives flexibility and much needed strength completing the design with rubber mounts positioned at the joints to avoid surface scratching.
Eames experimented with new materials such as plywood and leg splint and consequently the Eames DAR chair is the result of initial developmental research, first with colleague and fellow designer Eero Saarinen and later on with the US Navy. Due to the success of the design and construction method, The Charles Eames DAR chair was being mass produced and is still an iconic piece of furniture today.
Fiberglass was a promising new synthetic material enabling a larger scale production at a fraction of the cost
By 1948, Eames's designs had received acclaim throughout the international design community. The early prototypes constructed with plywood were now manufactured in fiberglass, a promising new synthetic material enabling a larger scale production at a fraction of the cost of previous designs. Further more, the fiber glass allowed the designers the freedom to paint the seat in bright and daring colors making it an attractive yet functional piece of furniture.
The Herman Miller furniture company, headed by George Nelson, was already a supporter and patron of Eames's work; after the success of the 1948 competition, the company produced a number of his designs. The Eames DAR chair, as one of the initial production pieces, symbolically anticipated the innovative, collaborative partnership the Eameses were to have with Herman Miller over the next two decades.
The chair was a symbol for modernism and industrial design object. For mass production purposes it was ideal due to the infinite combinations the universal seat shell and the interchangeable range of bases created which allowed for a number of variations. The couple's intent to get the most of the best to the greatest number of people for the least amount resulted in a clear articulation and redundant success.
Photo found here.