Frank Lloyd Wright Houses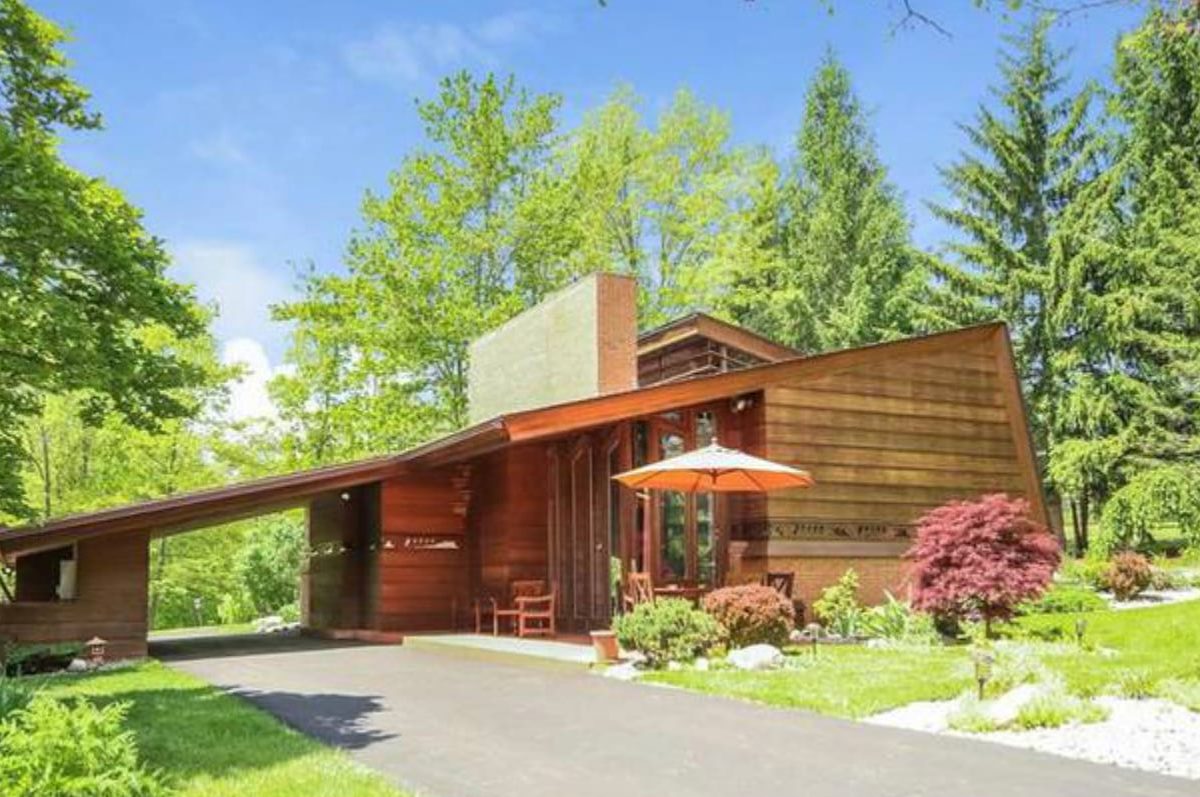 Frank Lloyd Wright rustic midcentury modern home, fits like a glove in its surrounding landscape
Frank Lloyd Wright's Eppstein house fully reflects the organic architecture values: living in harmony with nature.
Marika and Tony weren't initially looking to buy a Frank Lloyd Wright house. Instead, they were hunting for a waterfront cottage in a suitably quiet area.
However, as many of our other readers have experienced, it was love at first sight for the couple after their first viewing of the Eppstein House.
Mid-century Design Magazine.
Mid-Century Home is an online magazine focused on sharing our passion for mid-century design and architecture. We also cover modernist architecture to show how it influenced mid-century as well as contemporary architecture and design.
Our readers are passionate about design, architecture and neat interiors. Most of them are professionals that really care about their homes. If you are reading this, you are probably one of them.
We want to inspire you with the best curated selection of mid-century design and architecture from around the world and the stories of their makers: we're the online space where you can discover more of what you are passionate about. To know more, check our about page.