Text by Annie Price
Arakoon is an impressive oceanfront beach house on the Sunshine Coast, Queensland, Australia, enjoying an enviable perch on the coastal dunes in the shadow of the very popular Noosa National Park.
The house draws inspiration from the rocky ravines of Paradise Caves, Devil's Kitchen and Lions Rock to the north. And a carefully curated tension between the narrow, solid spaces and the open, more extraverted spaces defines the home.
The brief to Lockyer Architects was to create a family friendly, relaxed house that fully embraced and engaged with its incredible natural surroundings.
The climate, high winds and material durability were pivotal considerations in the design, in order for it to not only work, but to withstand the impact of its harsh (albeit very beautiful) position on the frontal dune.
The clients loved concrete and natural materials, so they were selected to form the basis of the material palette.  
The site is very tricky, steep and unstable, so getting out of the ground was challenging!
The local planning scheme is also very prescriptive so in order to achieve the best outcome for the site and the brief, the architects had to be inventive and push hard. The micro-climate in Queensland is also harsh, so the design needed to properly consider the context of the house in order to design a home that would work, last the test of time and also, look good.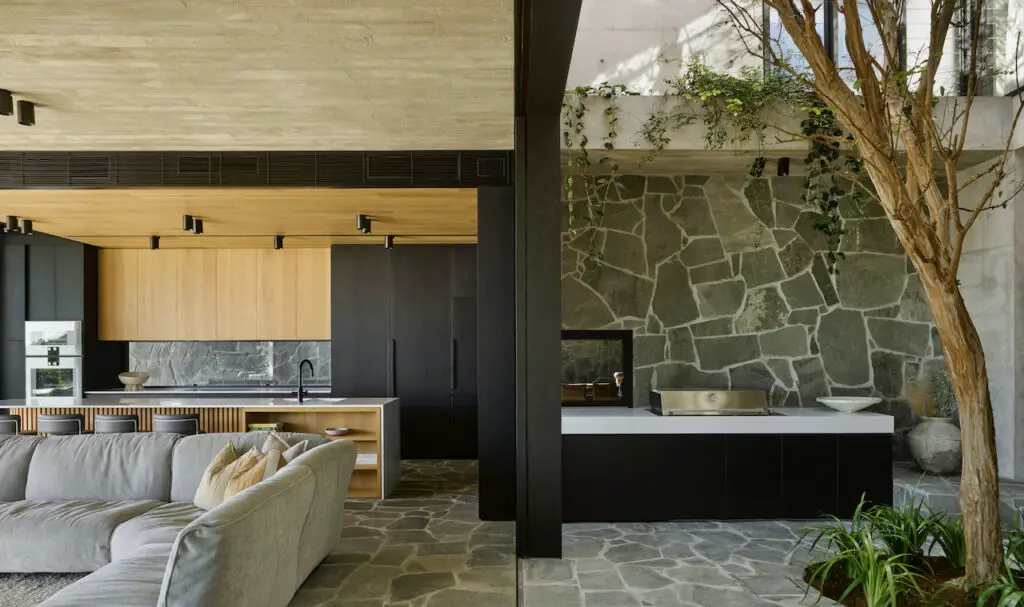 Terraced down across three levels, the house seeks to nestle into the dune system and anchor itself in its place, wanting to be subservient to its sublime, natural location. The integration of landscape looks to further connect the built form to the land and reinforce the connection to the world outside.
Strategic moves to mitigate the harsh climate and local weather patterns have created a house that is very much of its place and right at home.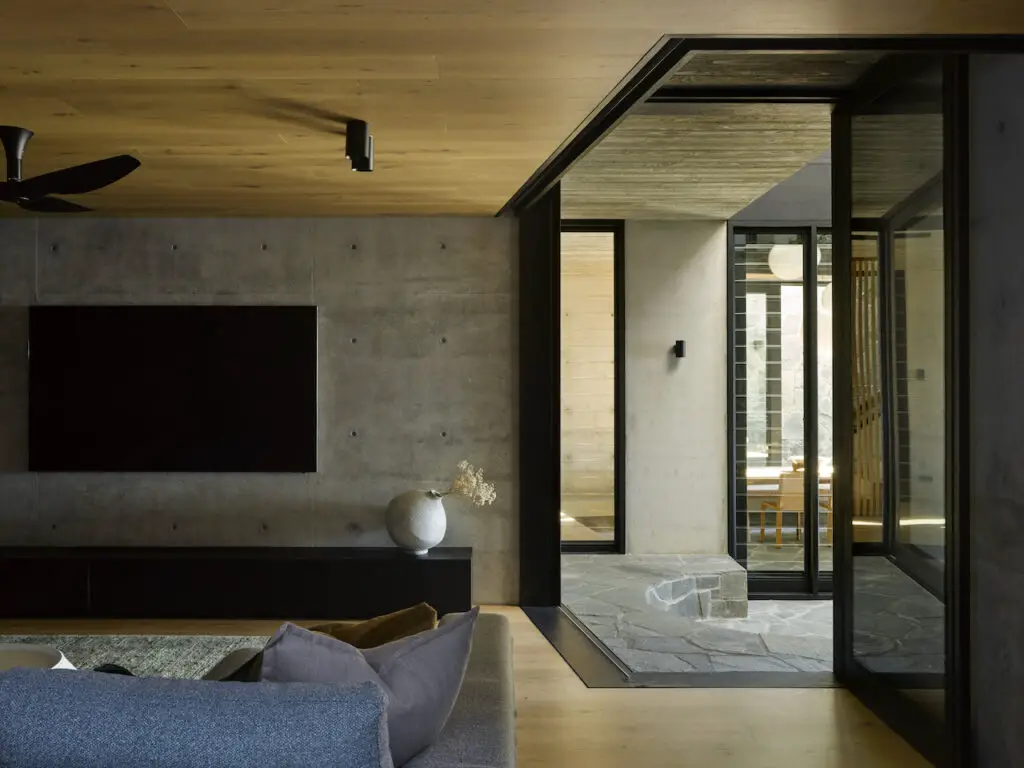 Mid-century modern inspired themes and obvious inspirations include the use of large, cantilevered planes and lighter horizontals, along with a big expanse of impressive floor and vertical wall crazy paving.
And there's also a distinct air of 'form following function.'
Materials are tactile, robust and reflective of the context within which the house sits, manifested through the use of weathered timber, natural concrete and granite stone across the walls and floors, making no distinction whatsoever between what's inside and outside, a truly seamless transition.
It's a restrained elegance, an element of surprise, materials that will age beautifully, the internal courtyard and generally the overall design by Lockyer Architects, which delights at every turn and will see this home stand the test of time.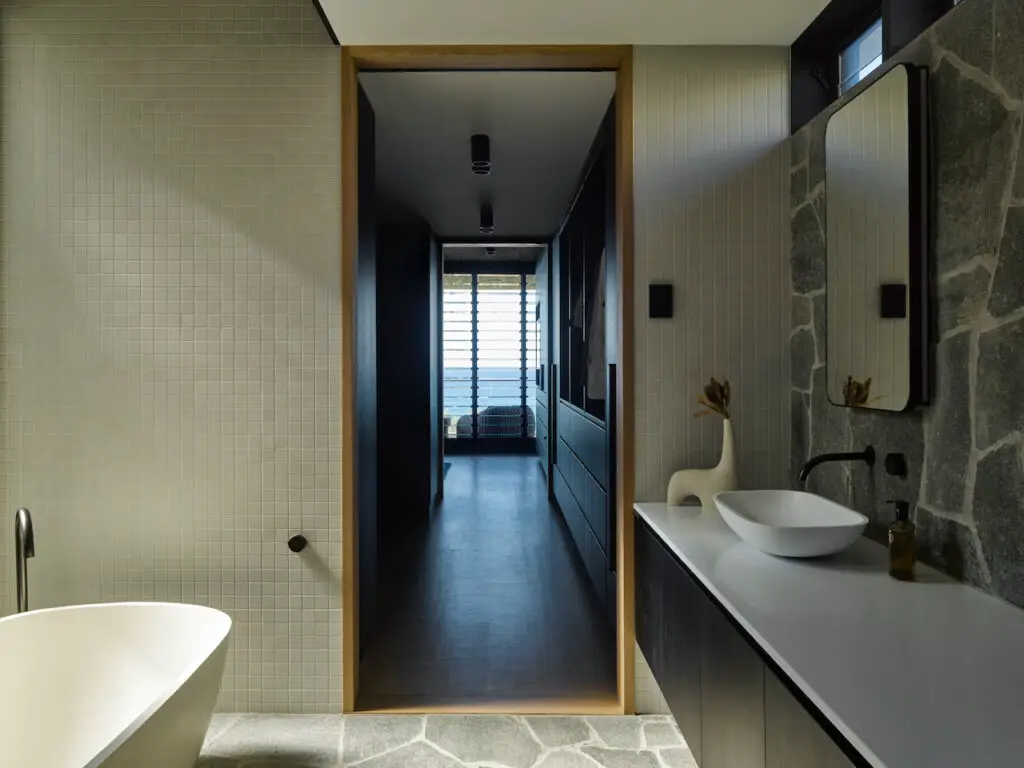 The use of voids and the 'unexpected' play an important role in the overall feel and function of Arakoon. It's a home that incrementally reveals itself and offers a range of spatial, volumetric and architectural experiences.
Arakoon sits on the traditional lands of the Kabi Kabi and Jinibara nations.
Photos by Christopher Frederick Jones