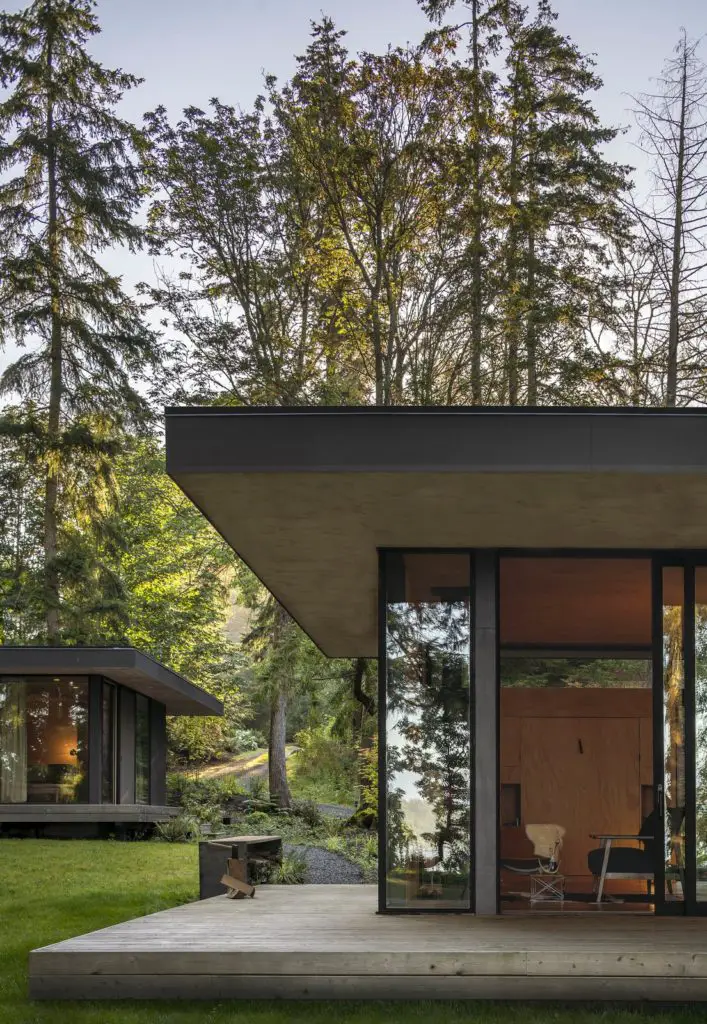 Tucked away in the midst of shrubbery, up on a cliff overlooking the western shore of Washington's Hood Canal, the Hood Cliff Retreat sits among a series of cabins by Wittman Estes.
The cabin was tastefully designed to fit the needs of one family with a passion for birdwatching. Homeowners Pat and John Troth were on the lookout for an isolated getaway where they could enjoy the nature among their family, including two grown up children.
Fitting to their preferred pastime, the architecture of the modern style home is inspired by the native killdeer bird.
This home rests within the peace and quiet of the surrounding nature, mirroring the quiet elegance of the homes interior decor. Similarly to the killdeer bird, browns, black and white dominate the color palette; white patio chairs accented by black details sit on a wooden deck, looking out over the lawn and surrounding forest.
More than that, views of the Hood Canal as well as the Olympic Mountains enrich the landscape.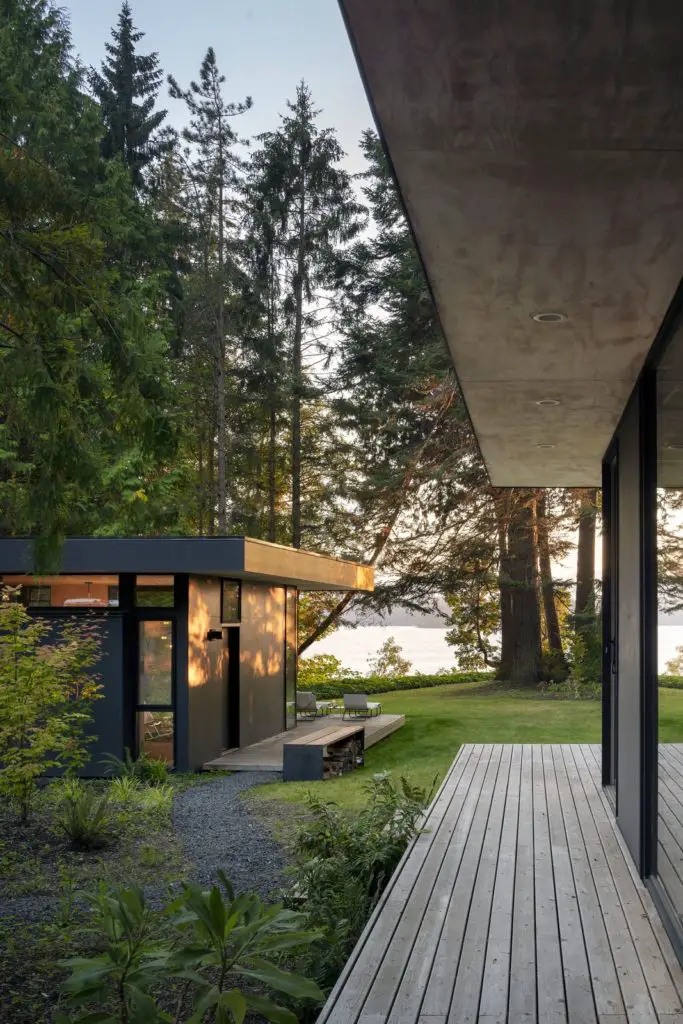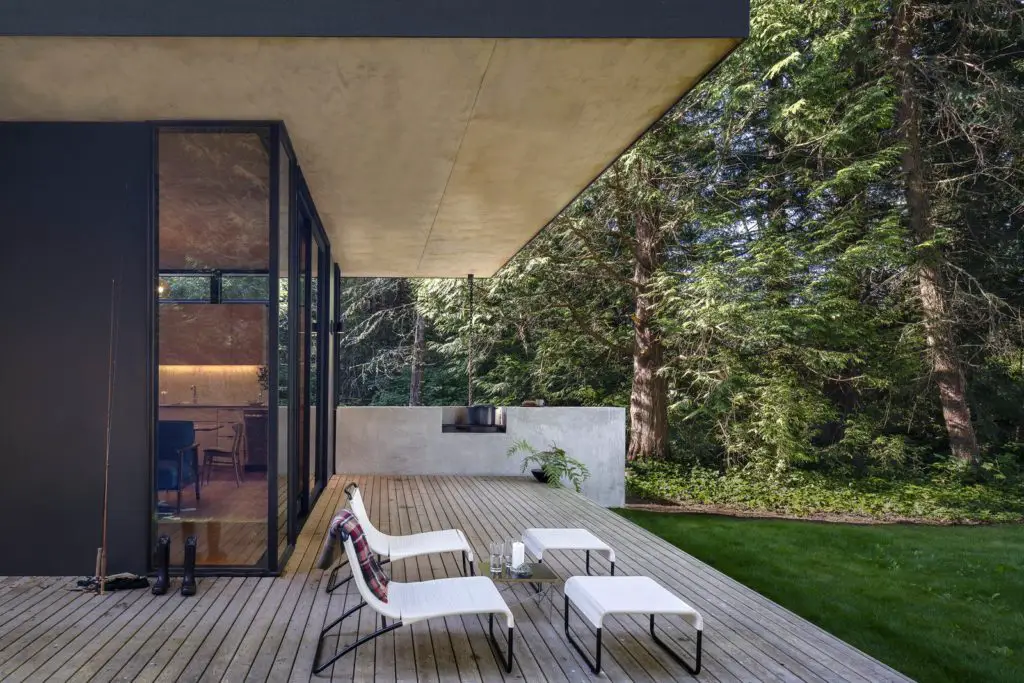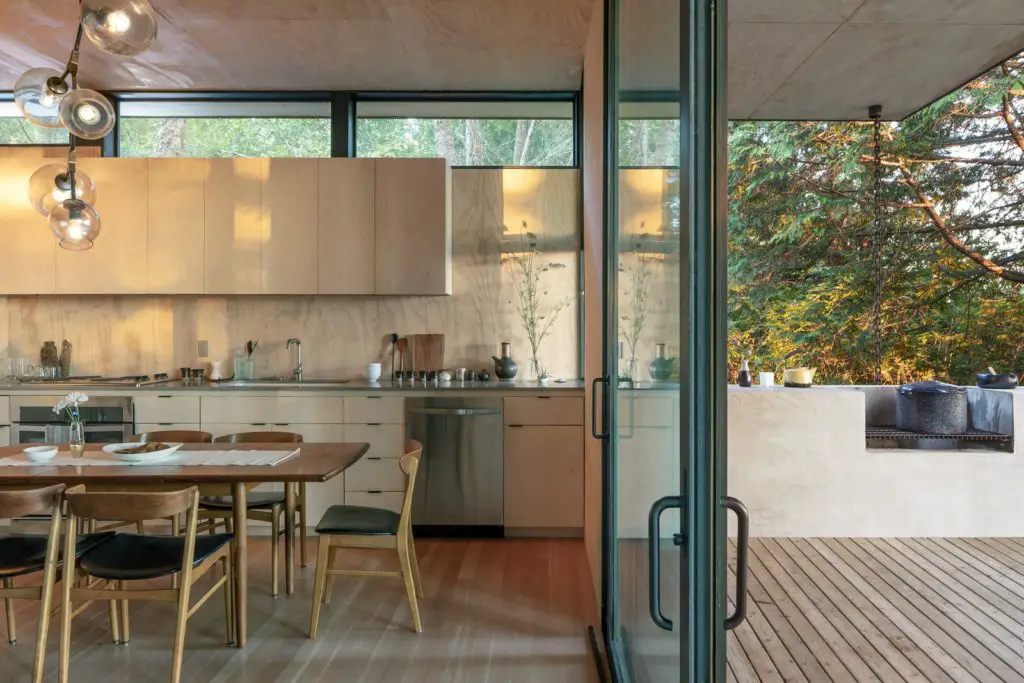 Within the assemblage of cabins, the main cabin has been remodeled to accommodate guests with an additional Murphy bed in the living area, which can either be pulled down and put into use or hidden away, a clever use of the small space.
An open plan kitchen frees more space, which extends to the outdoors; floor to ceiling windows that can also be opened lead to a wooden patio, where a concrete counter supports a barbecue for outdoor cooking. 
In addition to the indoor space extending to outside, medium hardwood floors, wood backsplashes and wooden cabinets break barriers between the inside and out as the abundance of windows allows natural daylight to flood in, revealing the surrounding forest landscape that is very much in tune with the interior of the charming cabin.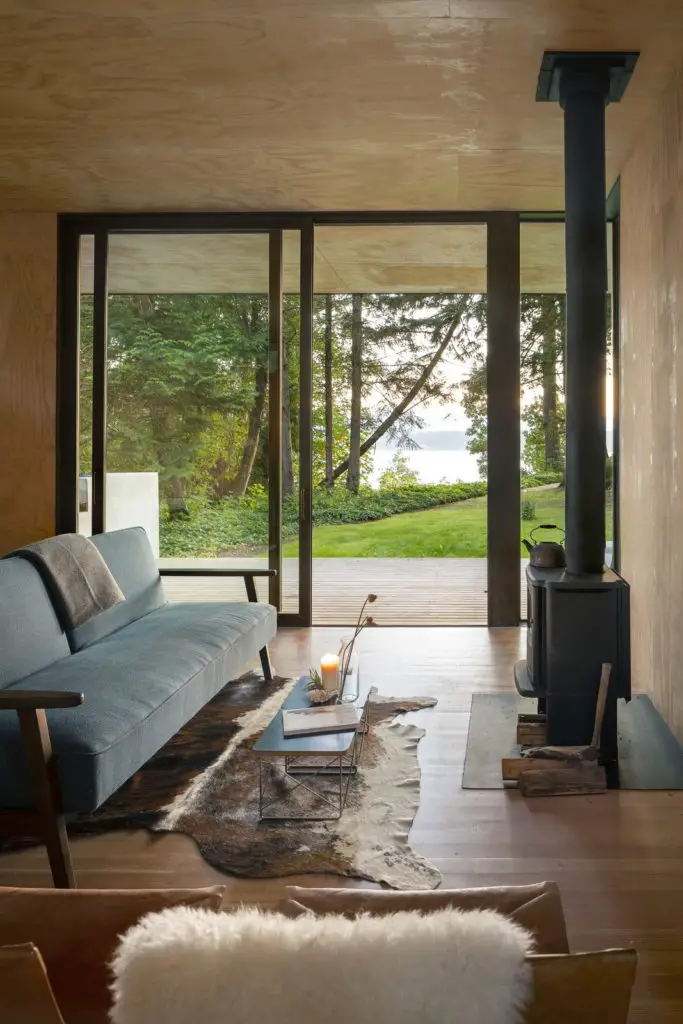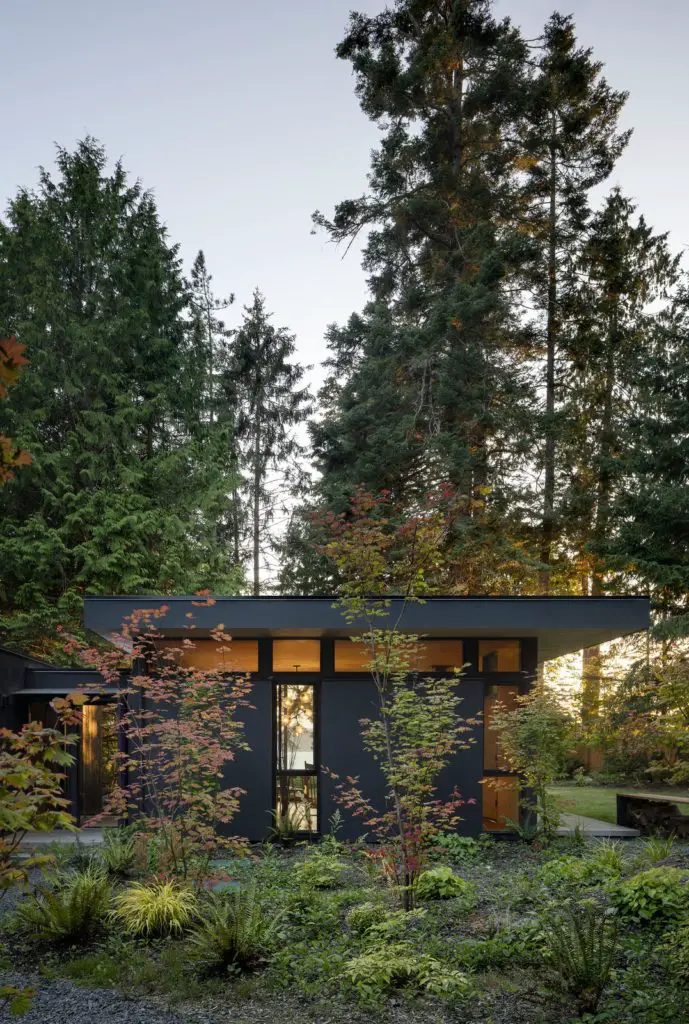 The main cabin connects to an addition, connected by a transparent corridor. The indoor and outdoor connection is emphasized as the transparency of the space creates a feeling of being surrounded by nature. An additional shack on the premises provides housing for guests.
The Hood Cliff Retreat is a dream come true for any nature lover and thanks to the selection of materials and colors used inside and out, the cabin absolutely chimes with the surrounding woodlands. Inspired by a bird and remodeled to fit the needs of ardent birdwatchers, the cabin is like a polished birds nest in its own right.