When I first saw this apartment I realized that it did't have a mid-century architecture but that it was more a tribute to it.
Reading Tyler's post, I was confirmed I was right…the house owner -a gallerist- honored the amazing pieces she has, surrounding them with an homage to the mid-century modern interior design and architecture.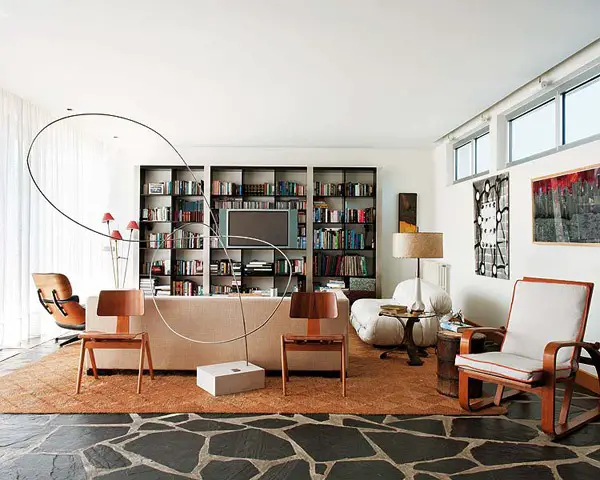 What really amaze me are the slate floors and richness of mid-century architectural details, as the fire place and wooden ceiling communicating with the outside; a characteristic of several mid-century houses.
Of course, also the interior decor is amazing: the furniture are perfectly balanced.
Let me know in the comments WHAT DO YOU LIKE THE MOST OF THIS HOUSE AND DON'T FORGET TO SHARE IT  WITH A LIKE BELOW!
(Pics via Plastolux)
Thanks for reading and ciao.