Based on its appearance, this home in Fort Worth,TX, could very well be an original midcentury design among many others in the area. Sometimes you have to start from scratch to get exactly what you want, which is exactly how this stunning contemporary home design came into being.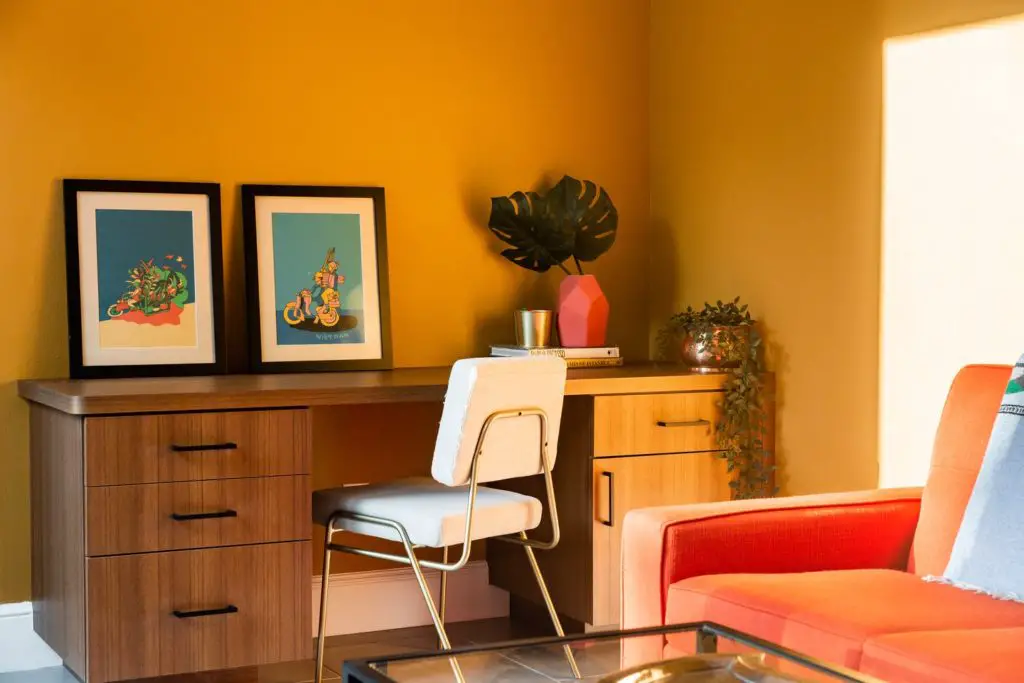 The homeowners of the Fort Worth house had always shared a fondness for midcentury design and living. However, it proved impossible to find a home that would fit their specific needs in the area. Homes would either be too small or the costs of renovations too high, so it was decided that they will build their own midcentury home from the ground up with present-day flair.
The plan to design the home around a courtyard pool area was set in motion. With the structure surrounding the pool and its surrounding outdoor spaces, a seamless connection between indoor and outdoor spaces is enhanced thanks to plenty of windows facing the courtyard. Large glass sliding doors slide open and grant easy access between the different areas.
The abundance of windows not only maximizes the intake of natural light within the home, but also increases visibility across the entire house. In fact, the homeowners were so keen on these factors that they added as many windows as they could get away with while still remaining in line with the city's energy code checks.
A rather neutral color palette runs through the home. The exterior of the house as well as the spaces around the pool are made of wood. Inside, the walnut vaulted ceiling takes the main stage at the entry into the open plan kitchen and dining area. Pops of color brighten up the 1,500 square foot home in other areas throughout the house, such as the bright yellow wall of the study or peach pastel hued geometric pattern which adorns the kitchen wall.
The entire house is foam cell encapsulated with high efficiency furnaces to truly capture a timeless midcentury modern vibe. The end result is a timeless look with all the modern day efficiencies for comfortable contemporary living.