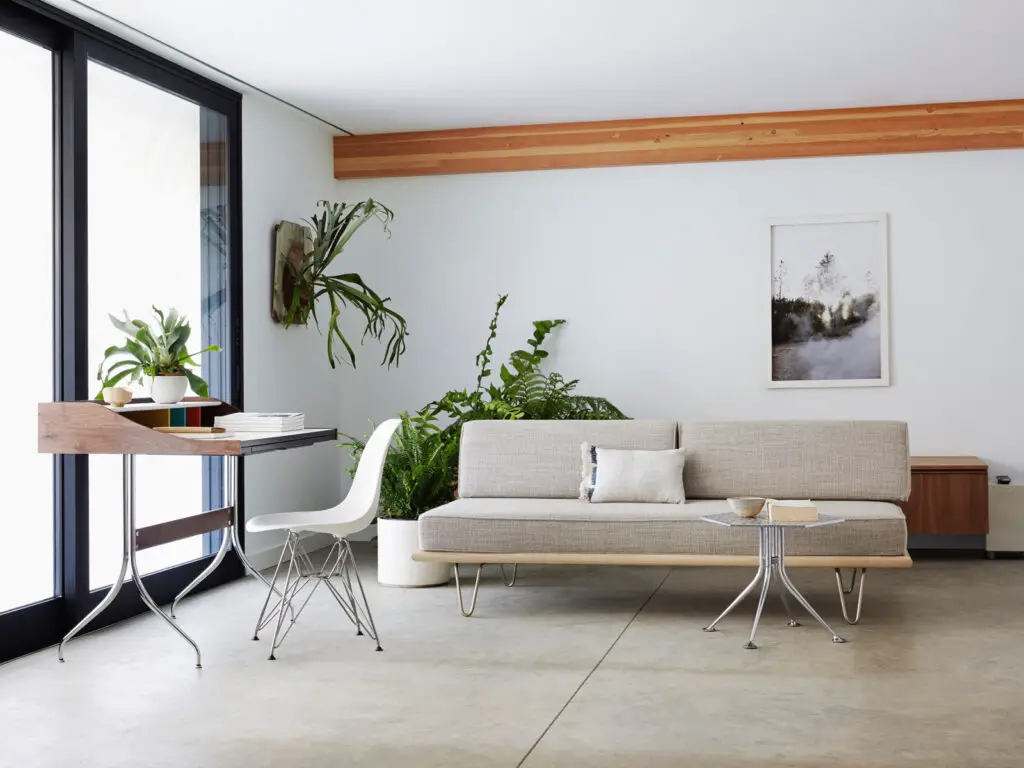 About The Product
Originally designed in 1950 by George Nelson, Herman Miller reissued the Daybed retaining its original specifications and crafted details like the beveled edges of the wood platform and rounded welt-cord piping of the cushions, a feature that distinguishes the original from imitations.
About The Designer
George Nelson was among the most prominent modernist American designers of the 20th century.
While leading the Herman Miller furniture company from 1945 to 1954, Nelson also had his own design studio – George Nelson Associates – which produced very popular and appreciated modernist furniture.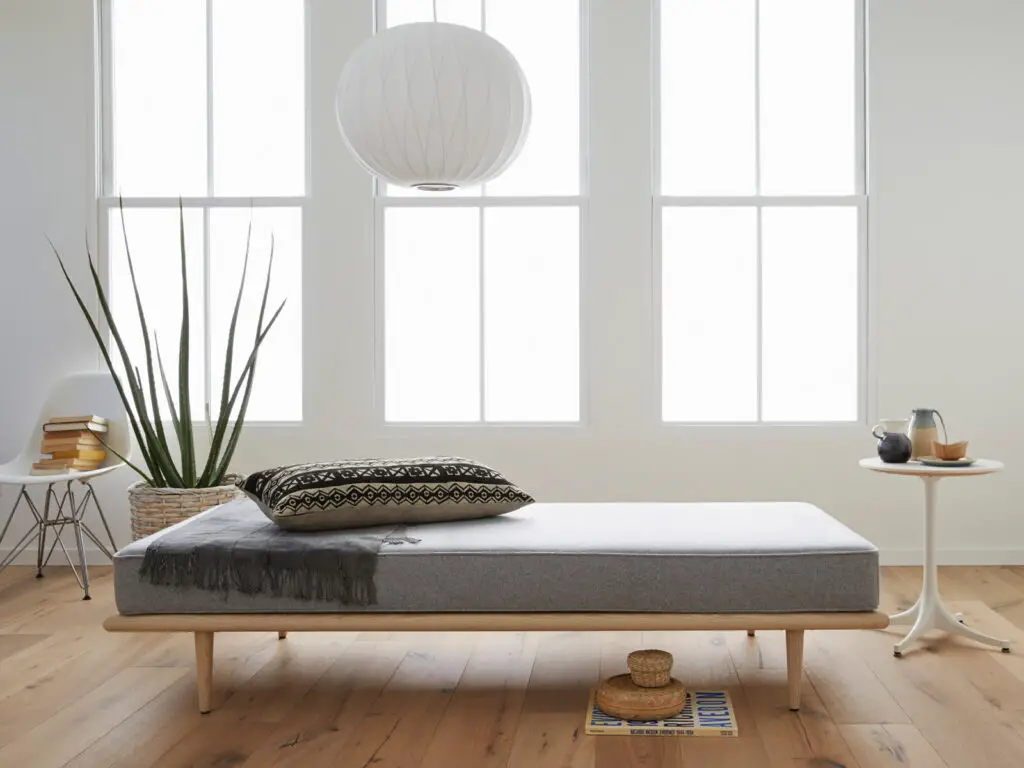 About the Manufacturer
Herman Miller is one of the few brands which never stopped operating since the middle of the 20th century.

In addition to some of their most renowned midcentury classic pieces and designs for the home, today Herman Miller is a recognized innovator in contemporary interior furnishings solutions for healthcare environments, and related technologies and services.
Why We Like It
The Herman Miller brand is a guarantee of premium furnishings which never disappoint. 
The mission to maintain the high quality production values of their midcentury furniture is something we appreciate. Classics such as the Nelson Daybed, are only becoming better over the years.