New Canaan, Connecticut is home to a fair few modernist homes. Much of this is down to the efforts of five architects crucial to the mid-century style: Marcel Breuer, Landis Gores, Philip Johnson, Eliot Noyes and John Johansen.
Here we have a house by the last man in this list, the Goodyear House by John Johansen. Built in 1955, it is a lovely example of the rigorous functionality of the New Canaan style.
Johansen was a child of two artists, and it is probably this that influenced a home that has a clear attachment to art and architectural history.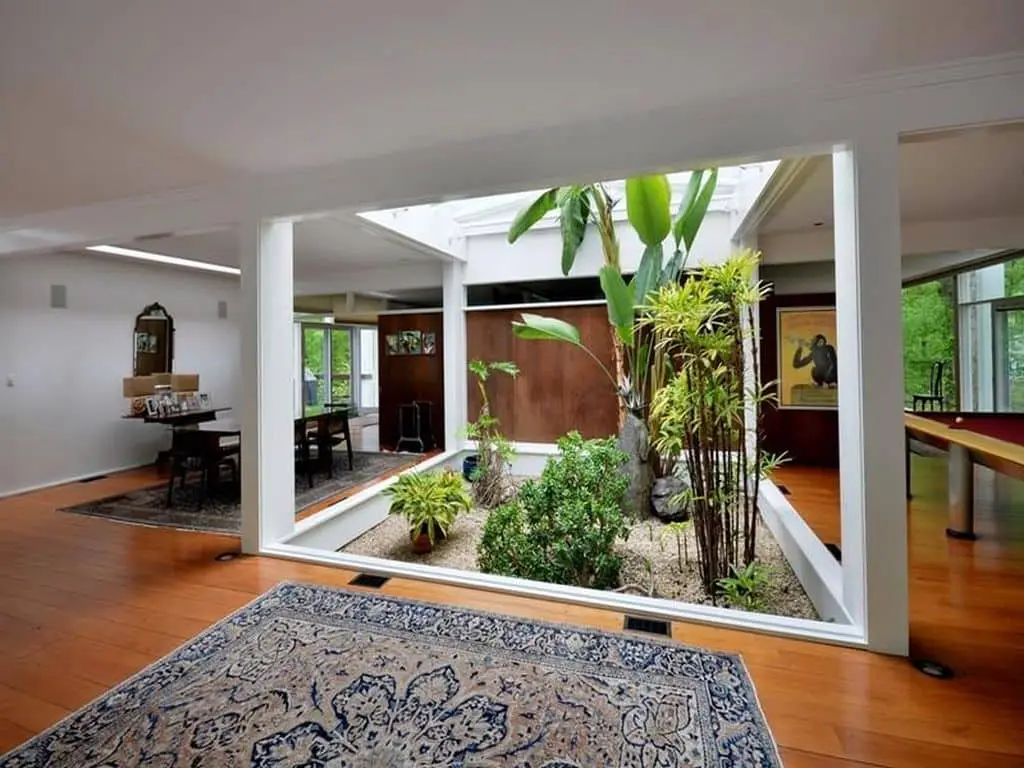 The house is an important early example of Johansen's particular interest in the much earlier Palladian style of architecture, most clear in the cross plan and the presence of a central grotto.
This influence has a couple of quite pleasing effects: bringing the outdoors to the heart of the house, the grotto is filled with plants, while the plan allows one to walk from this central space through a room that extends well out into the garden, offering spectacular views of the surrounding landscape.
Meanwhile, in another artful flourish, Johansen divided up the space according to various spatial symbols, including the cave, the bridge and the labyrinth.
All things considered, it's a really aesthetically pleasing space.