Completed in 2016, Gable House is an Edwardian timber cottage located in the ideal location of Sandrigham. The 217 square meter house by Melbourne architect Sheri Haby sits near the train station, shops and beach – all that one might need to live a relaxing yet connected life. Similar to its neighboring houses, Gable House is typical of the period houses of the area.
The existing Edwardian weatherboard house was extended in its rear to cater for a necessary extension. Unfortunately, wear and tear has rendered this extension in need of new modifications to cater to the needs of the young family who owns the house.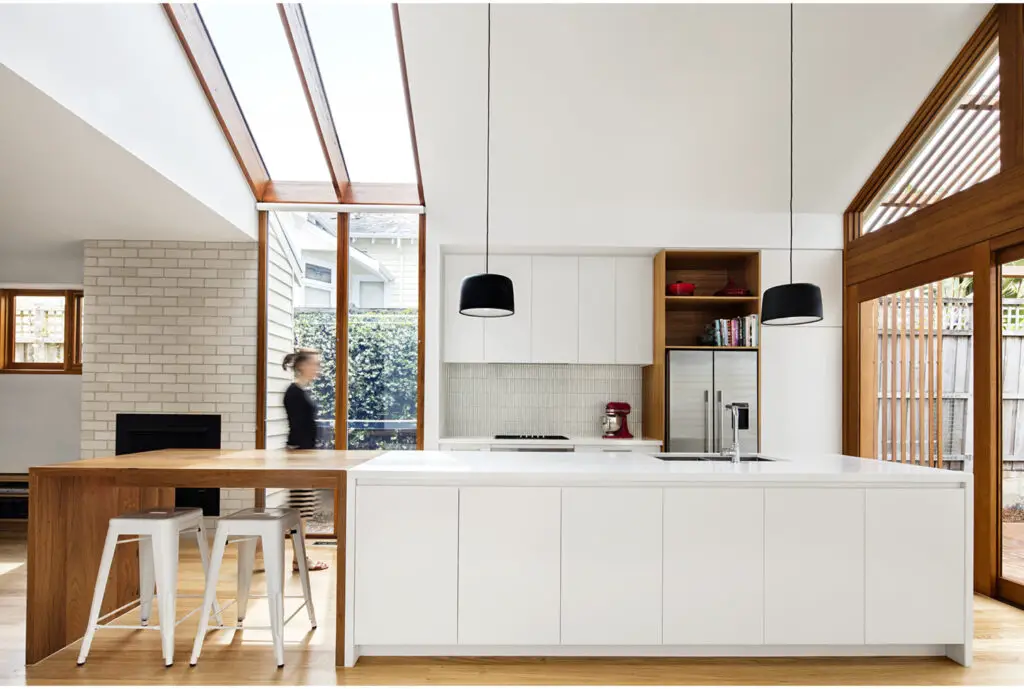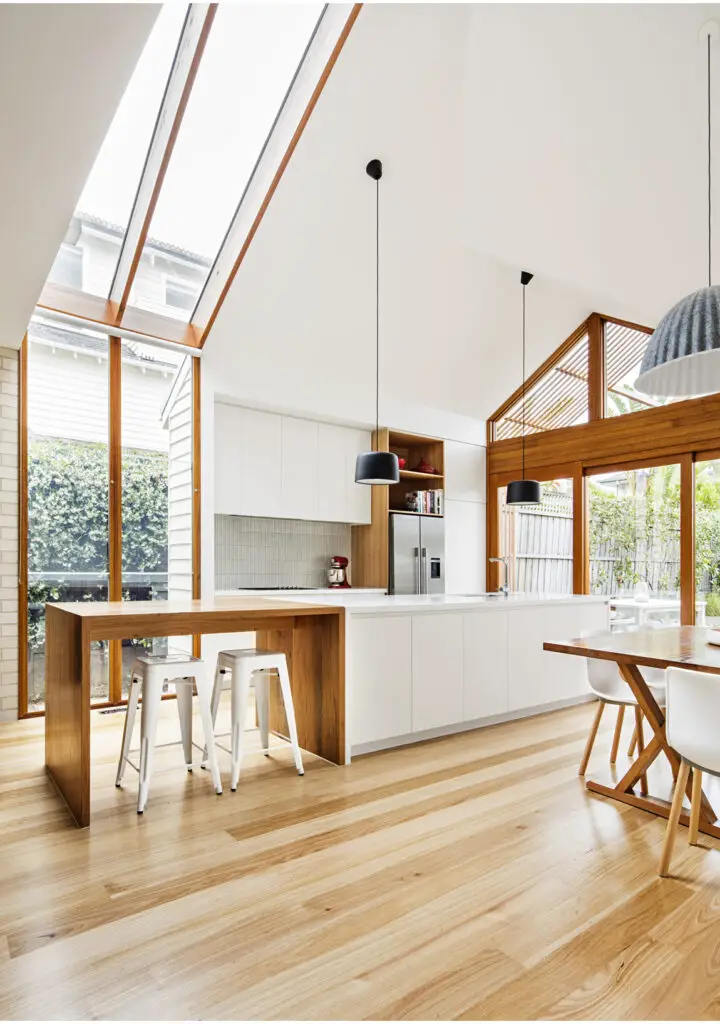 The extension, which had a room, kitchen and meals area, though functional, needed to be updated to modern times. The poor room configuration, as well as the poor lighting due to its southern orientation, required Sheri Haby to consider how to better utilize the space. The client didn't think they needed a bigger house, but hoped to improve its space planning.
As such, the design brief "was to provide a spacious, light-filled, open plan area at the back that better connected to the backyard and corrected the lack of privacy between the main bedroom and living area."
Hoping to retain the backyard, Sheri Haby retained the period house and incorporated three rooms, a lounge, a dining room and a hallway. The bathroom and laundry were renovated and a new separate powder room was introduced.
The back of the house was largely preserved in order to retain the rear garden and meet Council requirements for site coverage. Gable roofs were also added to extend the ceiling and create an atmosphere of spaciousness.
A skylight catches the sun, and provides the beauty of the sunlight in the interiors of the Gable House. The kitchen bench captures the morning sun, and makes it an ideal place to eat breakfast and start the day right.
Sustainability was also of critical importance for the clients, and as such, passive design strategies such as improved solar access was considered.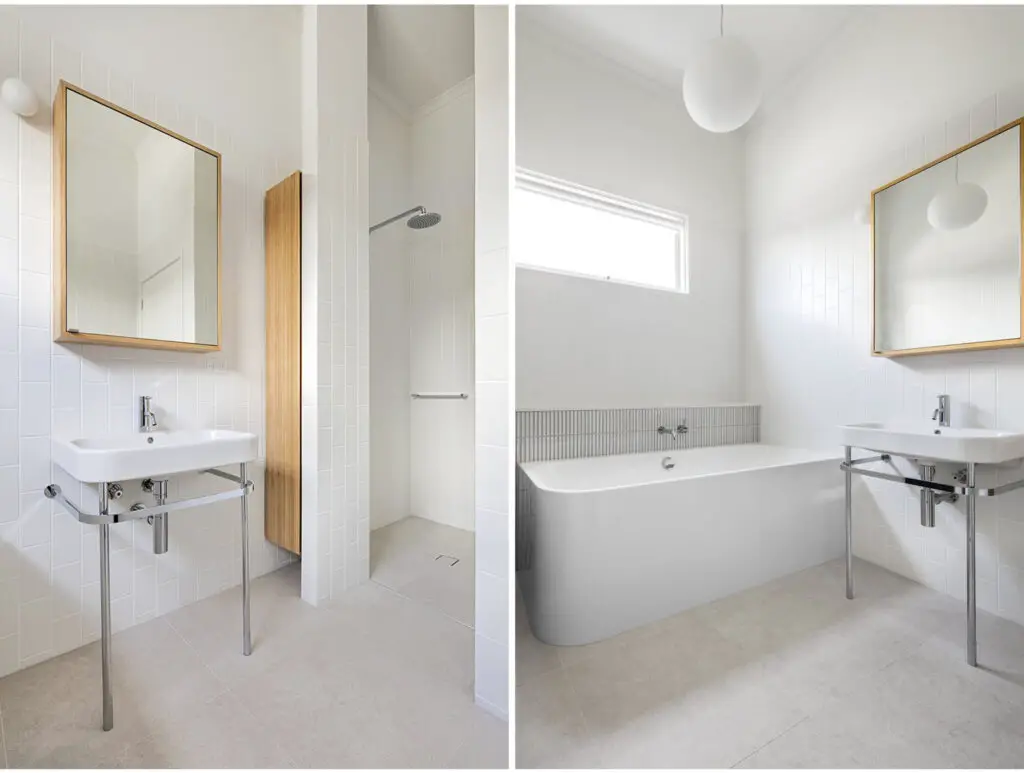 In describing its materiality, the architect explains that, "The house sits in a street of predominantly light colored, timber houses. The materials selected were chosen for their quality and aesthetics. The client sought a relaxed, neutral interior that sat comfortably with the original Edwardian and proximity to the beach."