About The Product
The Let Lounge Chair by Sebastian Herkner and Fritz Hansen embodies the German designer's excellent skills and signature aesthetic, with Fritz Hansen's expert craftsmanship and quality.
It is designed for a wide variety of expressions and interior styles and is suitable for commercial projects or residential use.
About The Designer
Sebastian Herkner is not so much influenced by trends or current consumer criteria, because what interests him is a collage of simple techniques and traditional materials coupled with a simple mechanical principle and an unambiguous function.
His idea of sustainability consists of employing traditional manufacturing techniques and their unique character.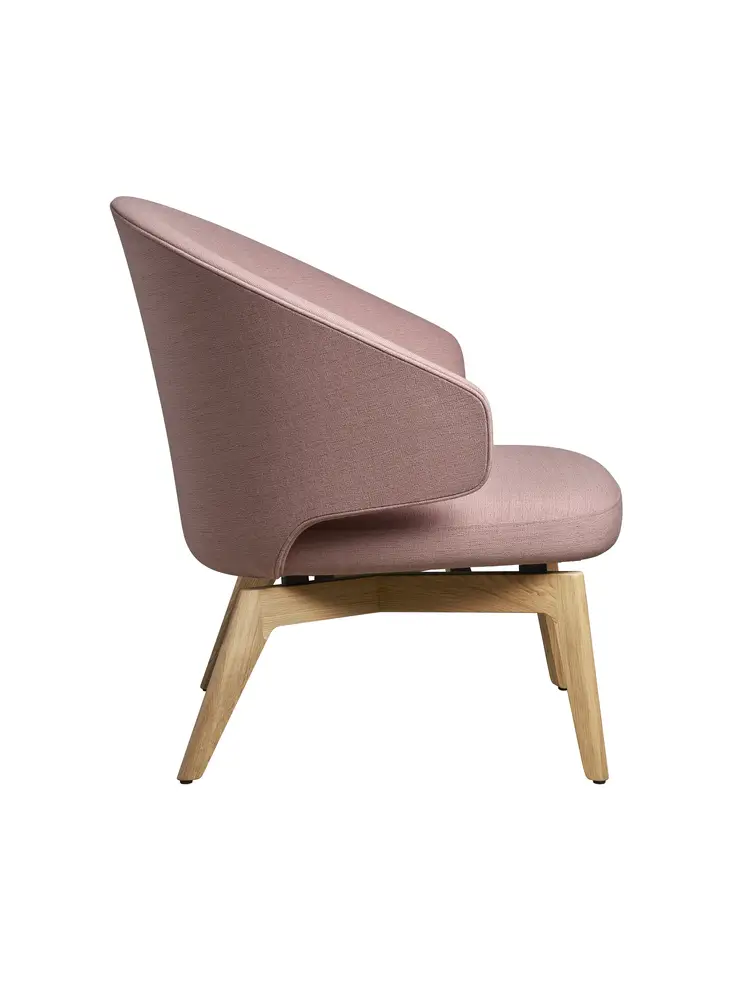 About The Manufacturer
Founded in Denmark in 1872, Fritz Hansen is a global leader in furniture, lighting and accessory design and production.
Driven by a passion for beauty, quality, and craftsmanship, the company embodies a modern, Nordic lifestyle and collaborates with visionary artists, designers, and architects from around the world.
Why We Like It
Can contemporary furniture truly embody the midcentury spirit? With the Let chair, it definitely seems possible. If you didn't know in which era this chair originated, you would most probably assume it was birthed by one of the many Danish masters.
Constructed using a high-quality frame and a durable, upholstered finish, the chair is a modern, statement piece which is perfect for daily use throughout the home.