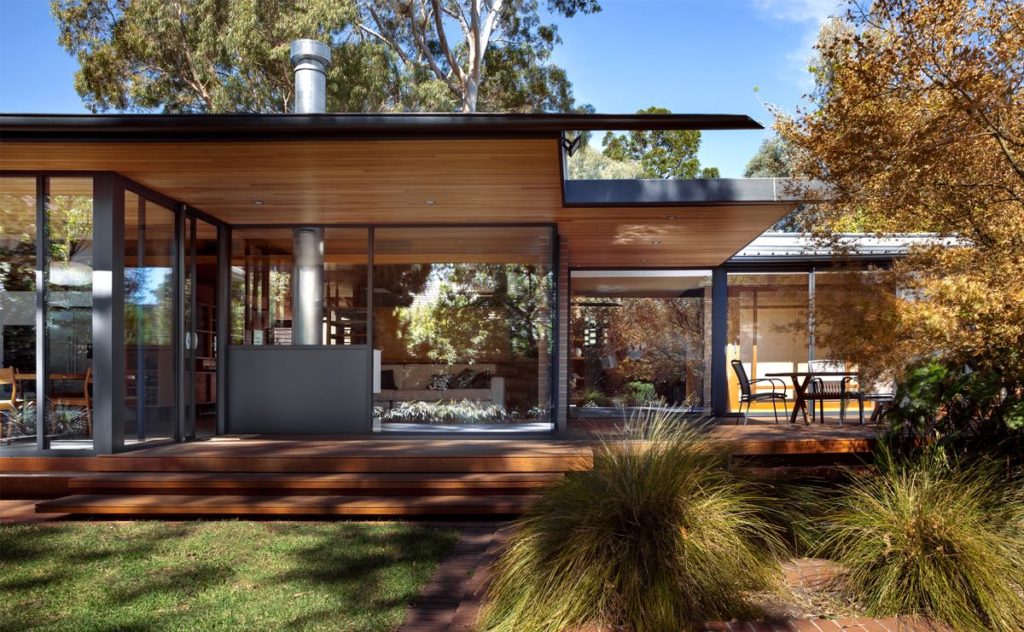 Honest and positive synergy between client and architect is crucial for achieving an outstanding outcome when designing a home. Case in point: The Torrens Park midcentury inspired glass house. Situated in Adelaide, SA, Australia, this iconic 1970s midcentury home underwent a renovation project by local builders Urban Habitats. The home was brought to completion in 2019.
The focal point of the client's brief was materials. "The brief from the client was to let the material selections be the focal point of the external elevations, with the architectural form pushing the boundaries of what we could manage in the local area.
The high calibre workmanship applied to these building works has resulted in a contemporary home addition requiring minimal future upkeep or maintenance from the owner", Urban Habits explain.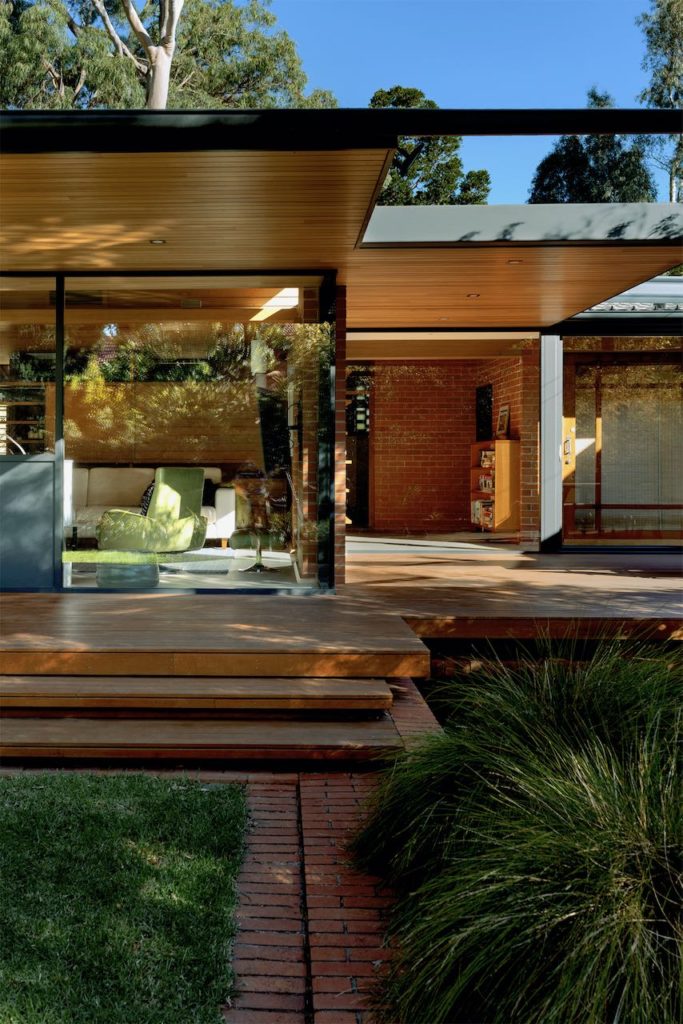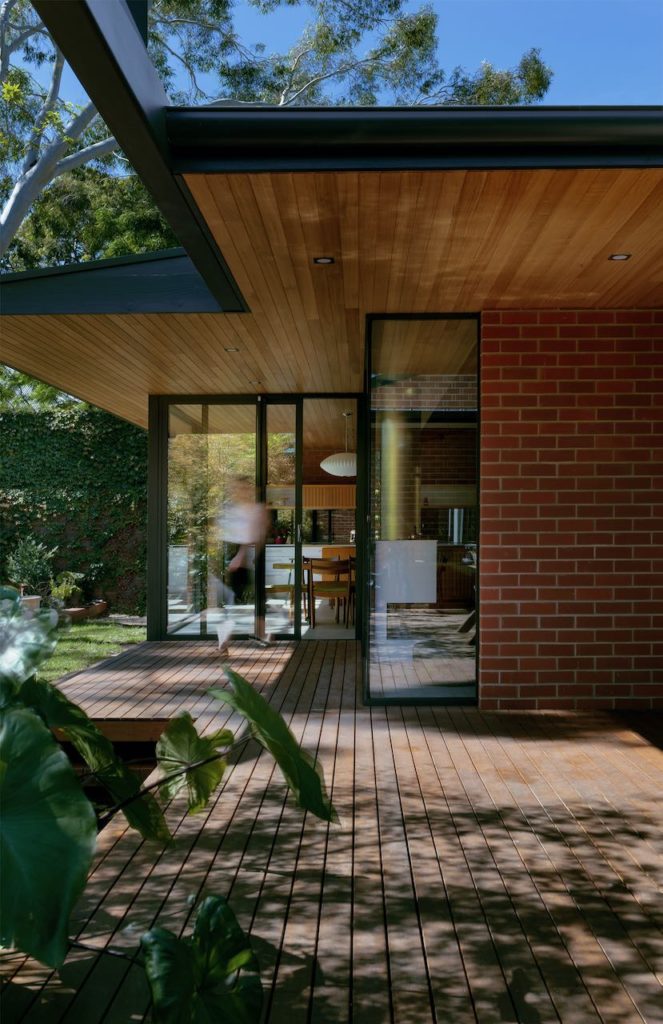 With a strong passion as well as understanding for midcentury design, the client and designers found they shared similar ideas. By putting their heads together, not only did the project ensue harmoniously, but also the designers felt fortunate to have an opportunity to showcase their traditional craftsmanship techniques.
The key selection of materials includes natural timber cladding, which is displayed all along the patio and on the underside of the roof along the extensive patio areas lined around the home.
Floor to ceiling windows invite natural light to flood in throughout the day while creating a seamless connection between inside and out. Some of the floor to ceiling windows slide open to the patio and garden, further blurring the lines between indoor and outdoor spaces.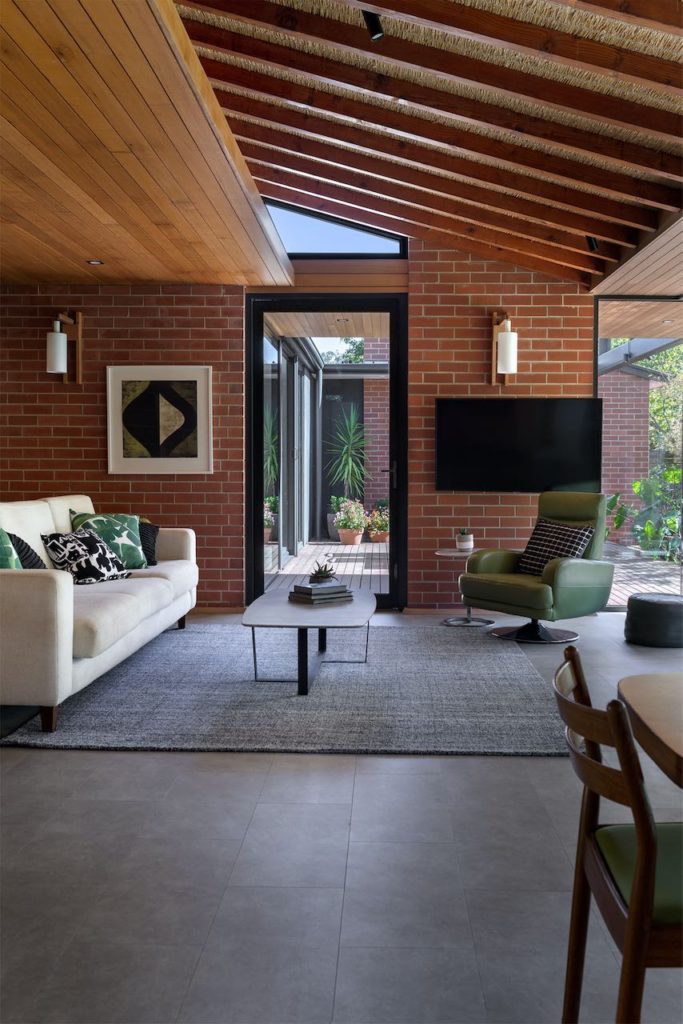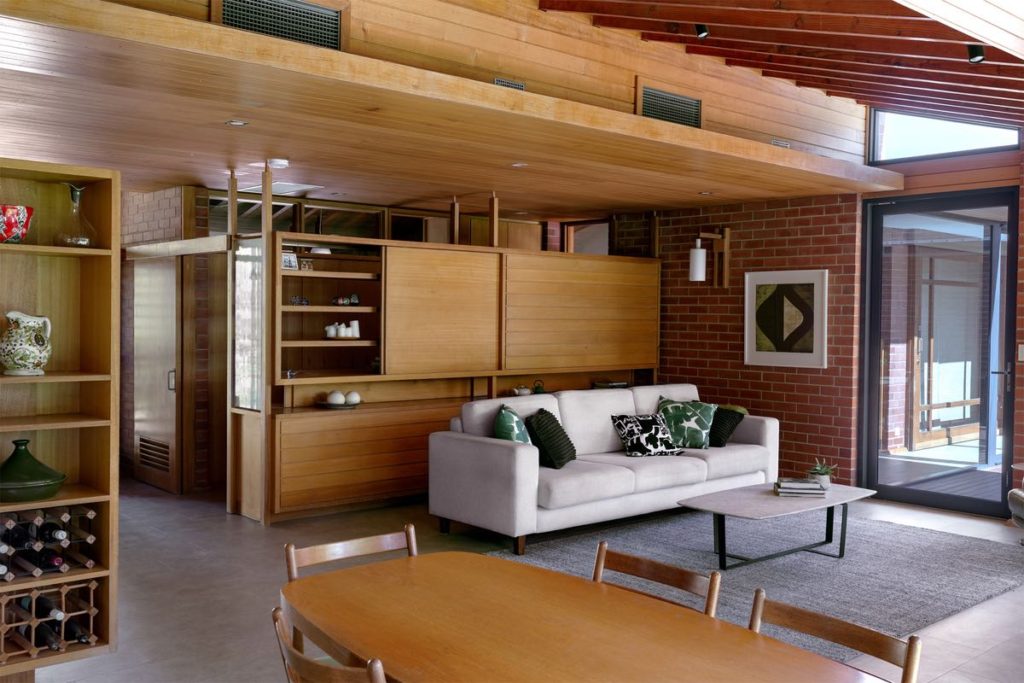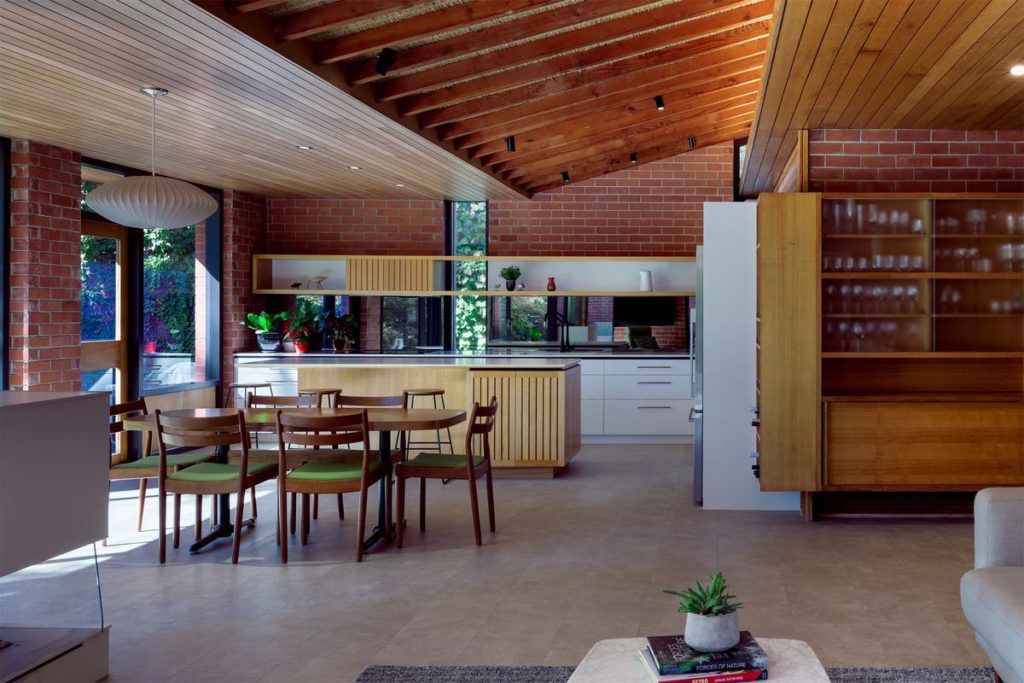 Brickwork and paving are prominent materials all through the home. The interior as well as exterior walls are formed of classic red brick. Outside, brickwork paving fringes around plants and patches of grass in the garden.
The resulting design is awe-inspiring, to say the least, and embodies the lifestyle of the client and the renovation experience was gratifying for the team of designers.
"The materials selection, colour palette and joinery design all contributed to a contemporary midcentury feel and the outcome is an amazing transformation of the space. Dedication to accurate reproduction of details led to a number of challenges but the outcomes across the home are testament to the effort involved."