It has been a while since I wrote about a designer as I did here. So today I want share with you some facts about a very interesting Danish artist called Poul Kjaerholm.
The famous Danish architect and designer Poul Kjaerholm started his career already during the studies at the Copenhagen Arts and Craft School between 1949-51 where he had the opportunity to join the class about industrial design held by the famous architect Jorn Utzon -whom designed the Sidney Opera House- that immediately recognized is talent.
(chairs PK25 in the back and PK0)
Utzon used to say that nothing was too difficult to design for Kjaerholm. It was natural for him to chose the right materials and use them in the most efficient way.
The project for his final exam -the chair PK25- in 1951 proved all his qualities as designer and his confidence in the interaction between materials and forms. The chair was immediately put in production by the manufacturer E. Kold Christensen and later by Fritz Hansen.
Later in the 1952, Kjaerholm designed another innovative chair, the PK0 made of only two pieces of molded plywood; clearly inspired by the Charles and Ray Eames chairs. Even though, because of its extremely complex design it was only produced by 1997.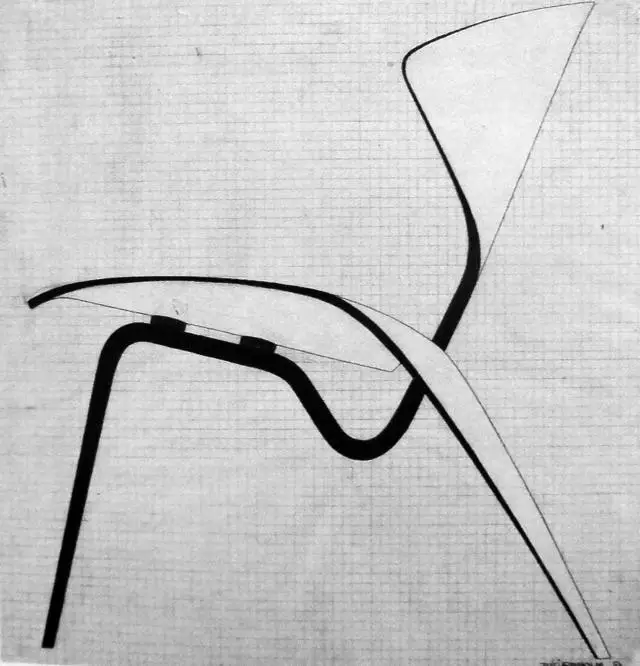 (chair PK0 – 1952)
For most of his career Poul Kjaerholm was concentrated on mass producible furniture and worked mostly with Christensen and later Hellerup.
Differently from most of his colleagues of the time, Kjaerholm preferred to use steel instead of wood for his projects as he was a modernist and highly inspired by Le Corbusier.
Poul Kjaerholm successfully combined modernist principles -as the rational but elegant lines- with mass production as the chair PK22 and the chaise long PK24 proves. The most extraordinary thing about Kjaerholm was that he could design and mass produce a piece making it looking like was crafted, despite the use of the typical industrial materials.
(chair PK22 – 1955)
(chair PK20 -1967)
In 1957 and 1960 Kjaerholm won the prestigious first prize during the XI and XII Triennale di Milano and the Lunning prize in 1958 for the furniture he designed until then.
Despite Kjaerholm was one of the most modernist designers of his time, his furniture were also influenced by the Scandinavian attention to make functional and less 'sharp' forms as -instead- most of the early modernists used to. Specially about the choice of materials he always preferred the steel to other materials not only for his potentially endles uses in the industrial design field but also because of the way the light reflects on it making it part of the design itself.