In the early 1900s, house architecture was defined by simplicity and modesty. During this era of workforce and labor housing, homes tended to be straightforward and orthogonal in form.
This kind of space planning resulted into small and separate rooms unconducive to contemporary living. Originally built in the second decade of the 20th century, this bungalow underwent a series of additions and remodels by SHED Architecture, which further disjointed the living, dining and kitchen spaces.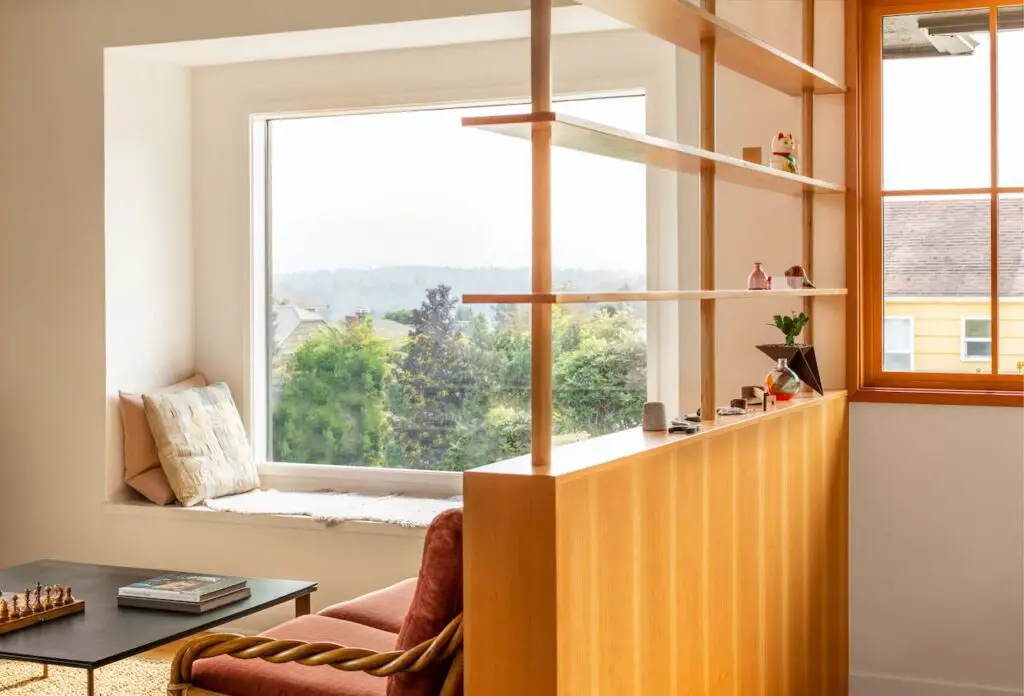 Located in Seattle, the house was a prime property. The couple who purchased the 1920s house, however, did not need more space but instead, hoped for a more coherent circulation and spatial system. They commissioned Seattle-based architects Shed Architecture & Design to reimagine – both visually and spatially – the spaces within the house into a coherent whole.
The team strategically responded to this challenge through ingenious and intentional transformations. First, the bearing walls were replaced by a column that likewise serves as the anchor of a kitchen island. Beyond being a structural element, the column becomes a lynchpin of the three spaces – the living, dining and kitchen areas while maintaining visual permeability and transparency among them.
This gesture also opens up the views to the backyard, further enhancing the spatial planning of the house and bringing in much needed natural light into the interior.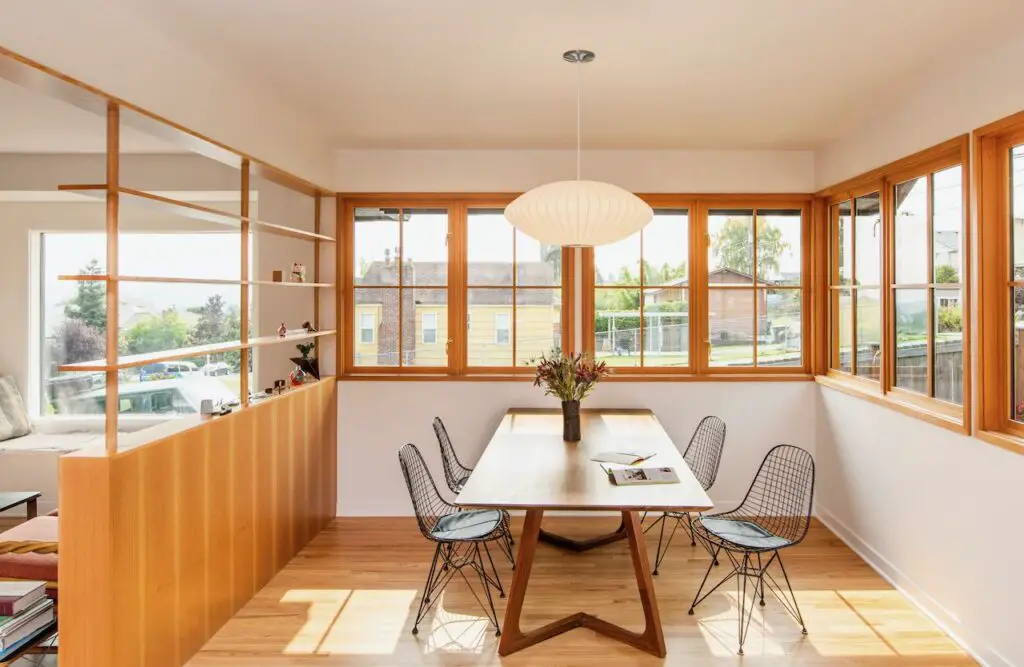 The front porch and back deck of the existing house were spatially disconnected from the actual property. As such, Shed Architecture added steps to integrate and tie together the outdoor spaces into the main bungalow.
The effect is a threshold that is welcoming and inviting. Though the client's main priority was a replanning of the house, they also hoped to maximize space by transforming the basement into an ADU or an office.
Like the backyard and the front porch, this basement was visually connected to the rest of the house through the use of stairs. A new set of stairs creates a private entry to the basement, engaging this space to the neighborhood while giving its user privacy.
Similarly, a sliding door entrance to the backyard connects the kitchen to the outdoors and creates a space where the homeowners can enjoy the sun or eat amongst the landscaped trees. 
The remodel is charmingly called the Black Sheep. Its materiality and palette are limited into earthy wood grains and a striking black facade. The interior likewise pays homage to its roots, with fixtures such as a Smeg refrigerator and a George Nelson bubble lamp.
Other furniture, such as the retro stove and dining table, likewise celebrates its original aesthetic. The result is a bungalow that brings out the best elements of the 1920s into the current era – exactly a century since its original construction date.