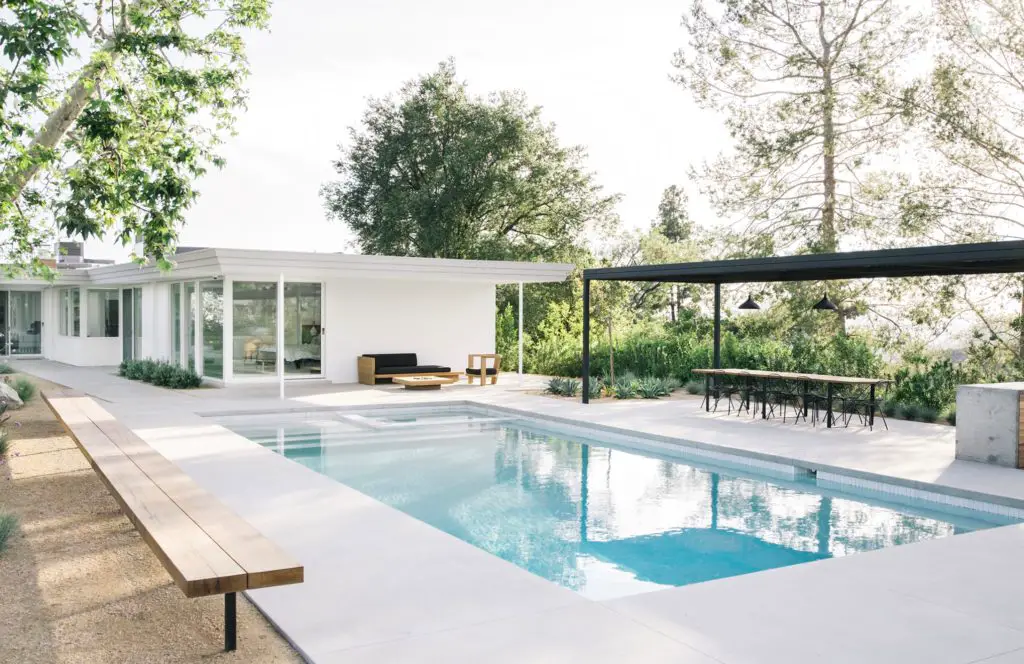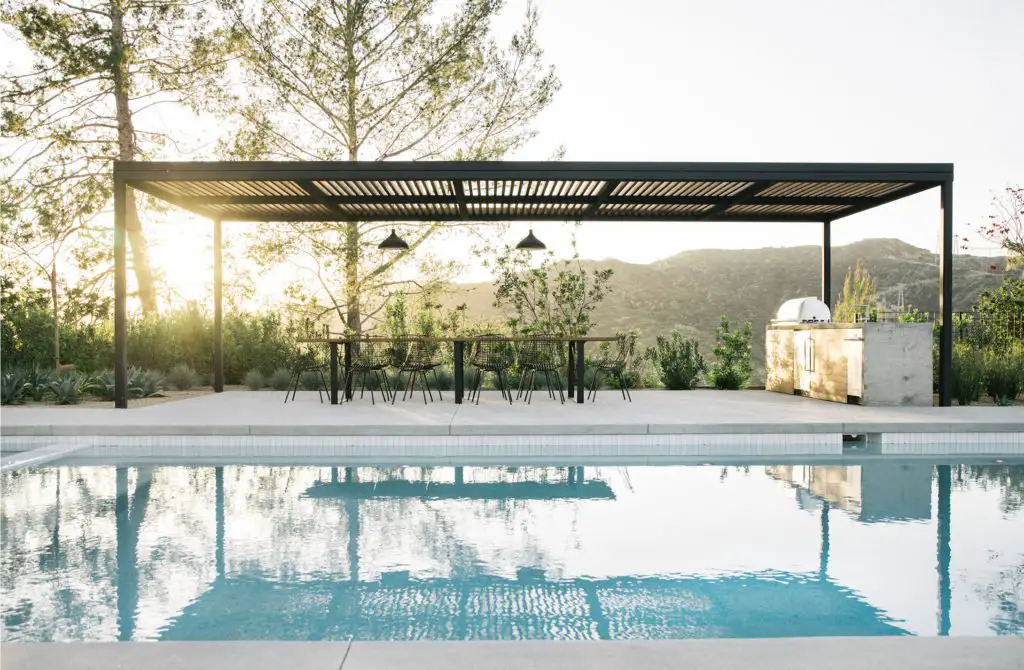 Let's take a moment to gawk at this magnificent midcentury modern home, which for all purposes, demanded a makeover from its outdated appearance. Located in California, the 1950s home rests high atop a Pasadena hill, where the San Gabriel mountains and valley cater flawless views with an added bonus of comfort and tranquility.

Singer-songwriter and actress Mandy Moore purchased the home designed by Harold B. Zook with the intention of beginning her journey together with her life partner, Taylor Goldsmith. While the original midcentury modern home endured a solid bone structure, a need for restorations was in order, all the while paying homage to the original spirit of the home. With that in mind, Moore reached out to architect Emily Farnham, interior designer Sarah Sherman Samuel as well as Terremoto landscape designers to bring the home up to date in a fashion suited for the couple.

READ ALSO: 5 Books To Help You Live Your Best Scandinavian Life

Outside, Terremoto stepped in to work their magic around the area where a poolside, complementary with a striking outdoor kitchen and dining area, contribute to an impressive, while cosy, entertaining area that overlooks the mountains beyond the hillside. Large and elegant white tiles envelop the poolside, while plenty of spots for downtime inhabit the space.

A large dining table for entertaining guests, benches, sunbeds, all within the perimeter of the drop-in outdoor grill. While stainless steel is the material used for the grill, an under-counter ice machine and refrigerator, the rest of the kitchen is mainly wooden, creating a seamless infusion with the surrounding greenery. Furthering the ambience, the outdoor furniture has been carefully selected to complement the natural aesthetic; every single piece of furniture is not only functional, but also in balance with the rest of the layout and architecture.

Inside, natural tones prevail throughout the home. The abundance of white, sided with brick, copper highlight the interior with the occasional black and blue details, in addition to some natural yellow tones. A hefty fireplace steals the show in the home's family room.

Floor to ceiling windows bring natural light inside from all sides; this midcentury modern home thrives on the connection between the indoor and outdoor connections.