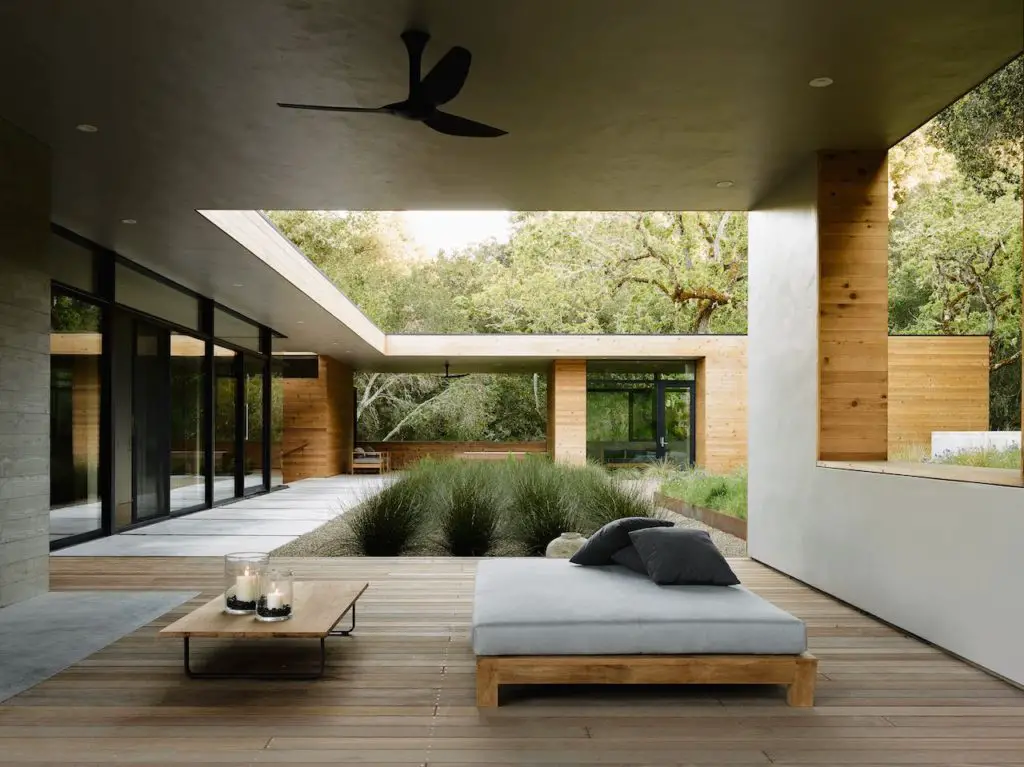 The landscape design by Ground Studio values the natural landscape as well as the architectural forms of the new home designed by Sagan Piechota Architecture. Situated in Carmel Valley, California, this Santa Lucia Preserve project takes advantage of the beautiful natural scenery.
Utilizing considerable amounts of natural wood as material for indoor flooring, outdoor patios as well as walls both inside and out, this modern home fits harmoniously in with the surrounding live oak woodland, hillsides and extensive expanses of meadow.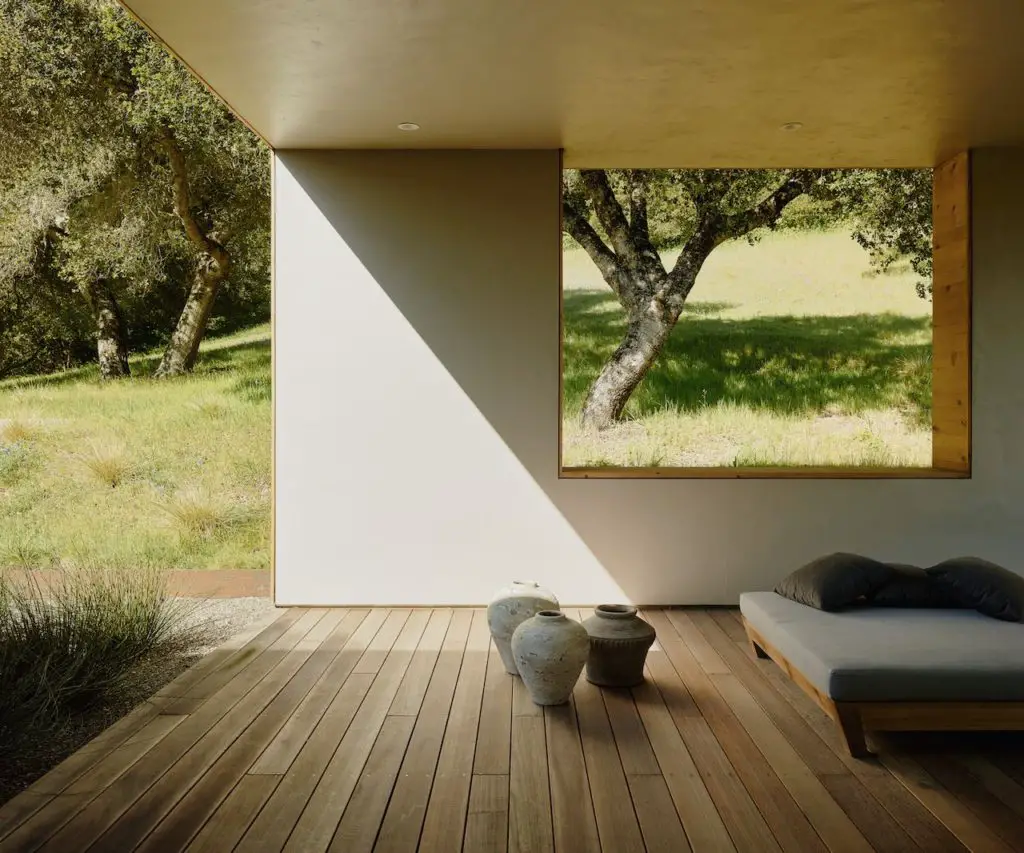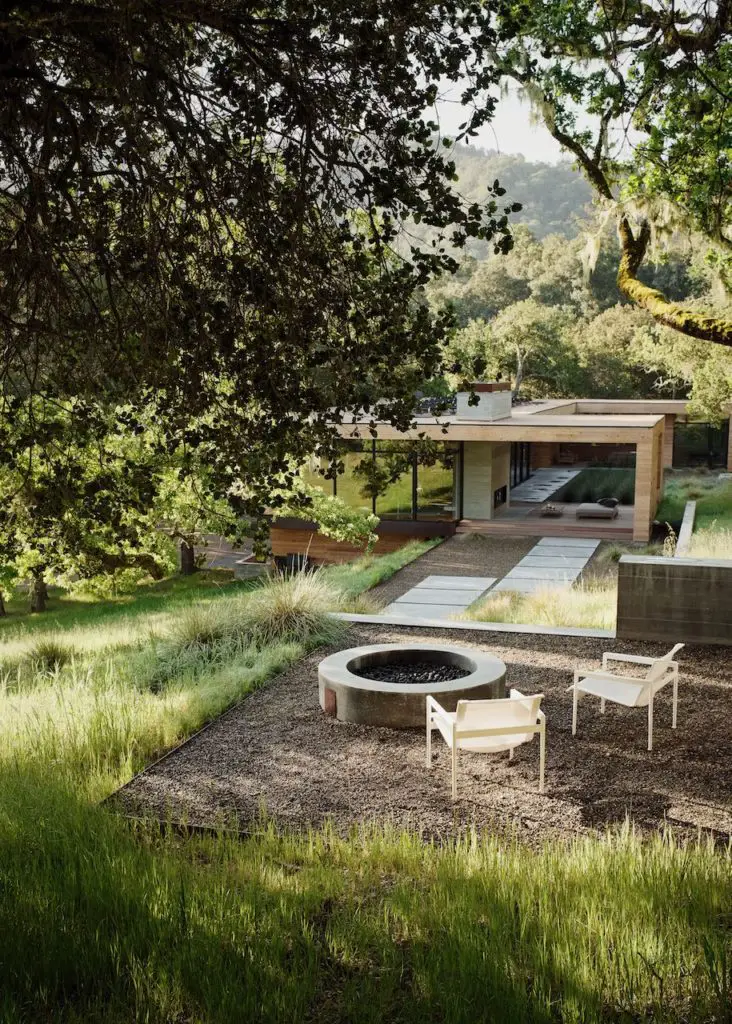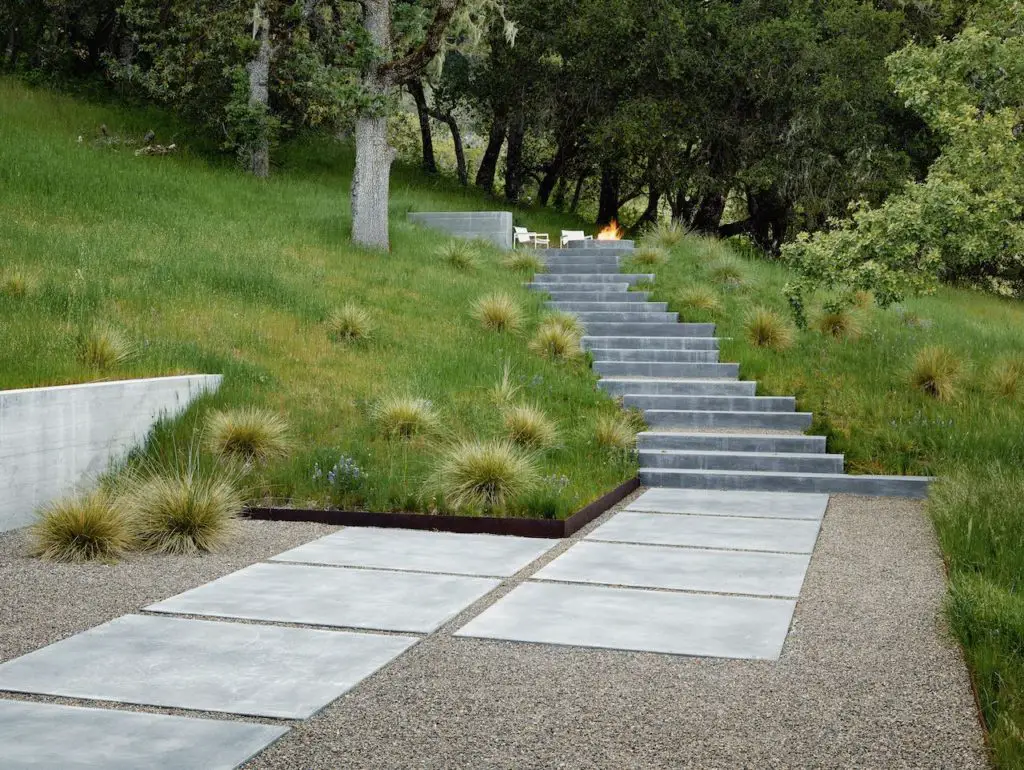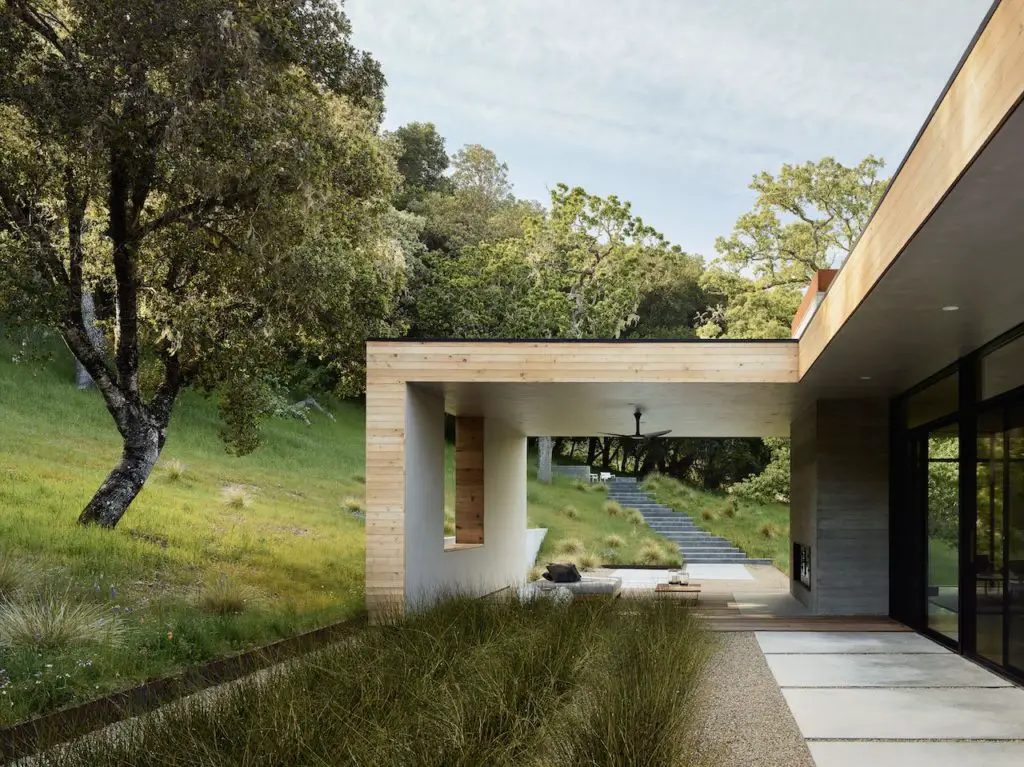 Instead of cutting down wooded areas, the landscaping incorporates the scenery. The outside patio has been constructed in a way that allows tall oaks, native to the site, to shoot through the wooden deck and exist at ease. 
Tastefully styled stone gardens surround the outdoor leisure areas, accommodating plants native to the area. The same plants which are neatly planted in the stone backyard design are found growing in the surrounding hillsides. 
The shapes of the outdoor areas echo the lines and architecture of the home's contemporary design. Large rectangular sheets of grey stone create pathways around the home. These pathways lay within beds of gravel. At the back of the house, a stone staircase leads the way up to an outdoor entertainment area equipped with a fire pit. From there, the natural scenery caters a charming, laid-back backdrop for taking a breather or enjoying the company of friends and family.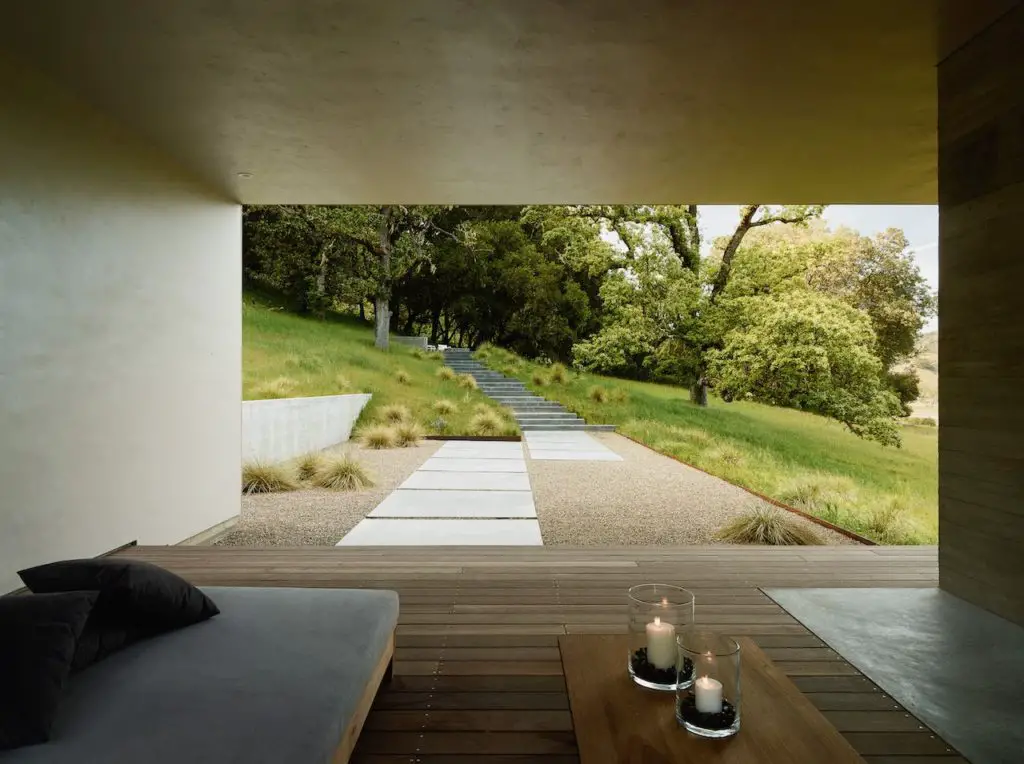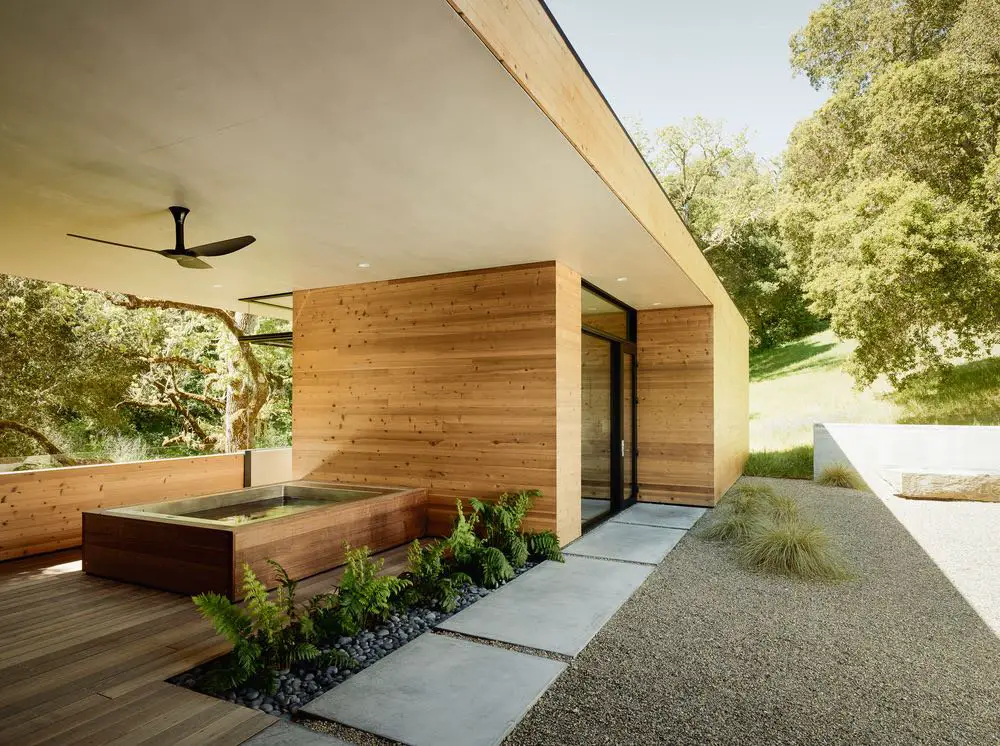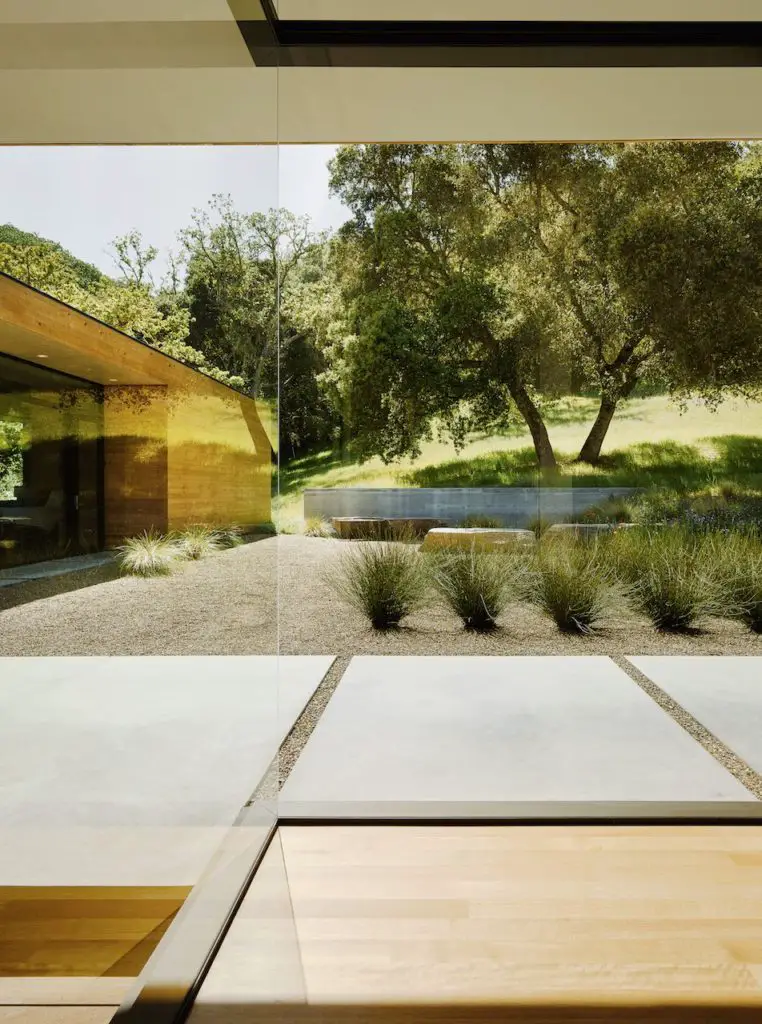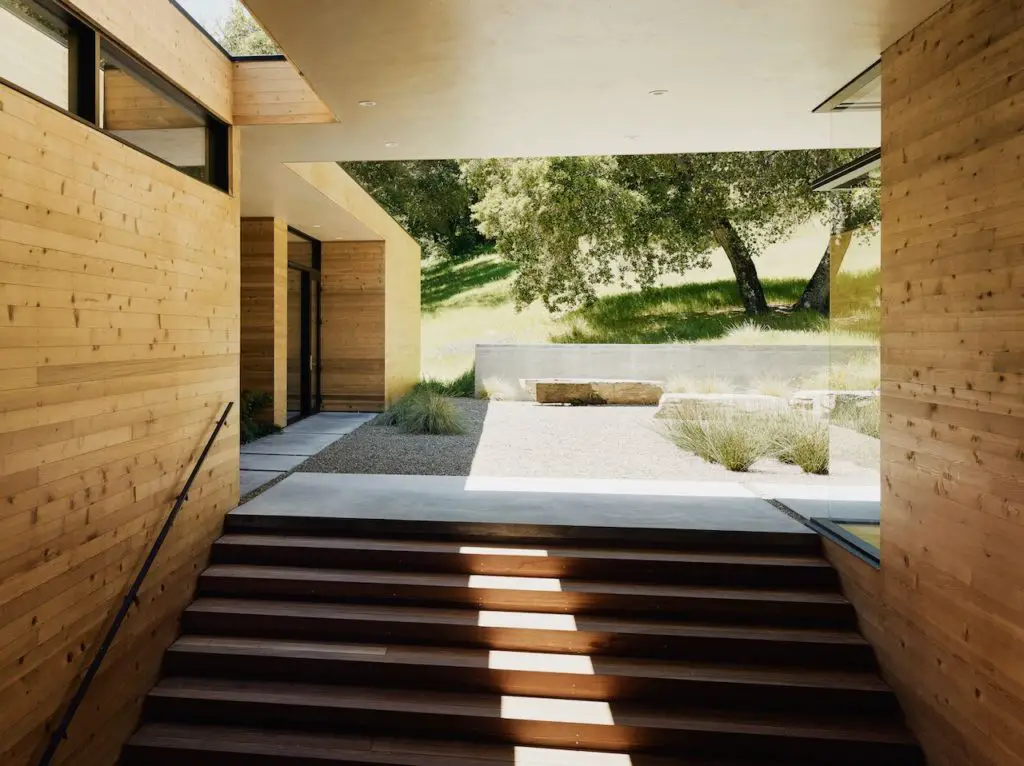 The stone gardens also form in rectangular shapes. Ground Studio has artfully composed the landscaping to radiate simple elegance, much like the design by Sagan Piechota Architecture. All the outdoor spaces immerse with the surrounding hillsides. 
The home has been designed so that there are plenty of outdoor spaces for activities, including an outdoor bath as well as an open air living room.
The home's architecture blurs the line between outside and inside. Thanks to expanses of glass on all sides of the home, the outside can be enjoyed from within, and vice versa.