The Quay Tower is a stunning new apartment building coming in Brooklyn Bridge Park. Thanks to its unique position, classic New York views overlooking the East River and the Brooklyn Bridge come with the package.

New York living doesn't get much more New York than this: the building rests by the waterfront, next to one of the city's most cherished outdoor areas – the Brooklyn park.

For this project, Marmol Radziner Architects were called in to take on the interiors for the multi-family residential development, marking the firm's first East Coast project.

Inspired by the Brooklyn Heights waterfront in Brooklyn Bridge park as well as neighborhoods to the south, the team went into contract for over $20 million on the luxurious new condo, placing the home as the most expensive home in Brooklyn to date.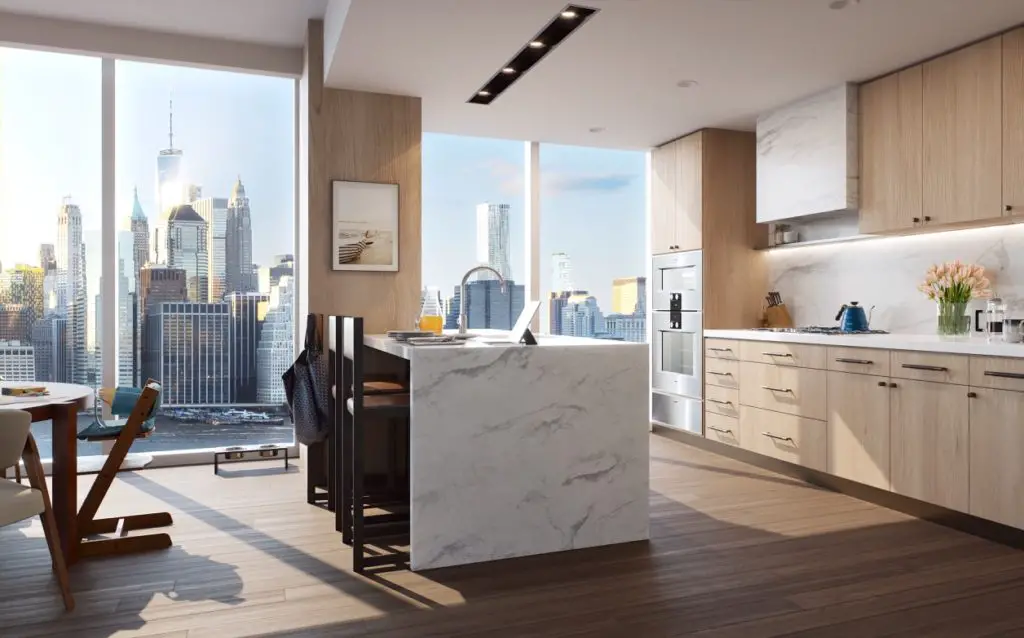 It was mainly the location that had Marmol Radziner hooked on the project, "the location — along the waterfront, at the foot of one of New York's beloved parks with an incredible view — is phenomenal". Brooklyn's rawness and texture depart from the California modernist aesthetic of the West Coast.
Marmol Radziner set their hearts on bringing some of the indoor-outdoor living style to the residences at Quay Tower, drawing inspiration from the skyline through the interiors of the homes.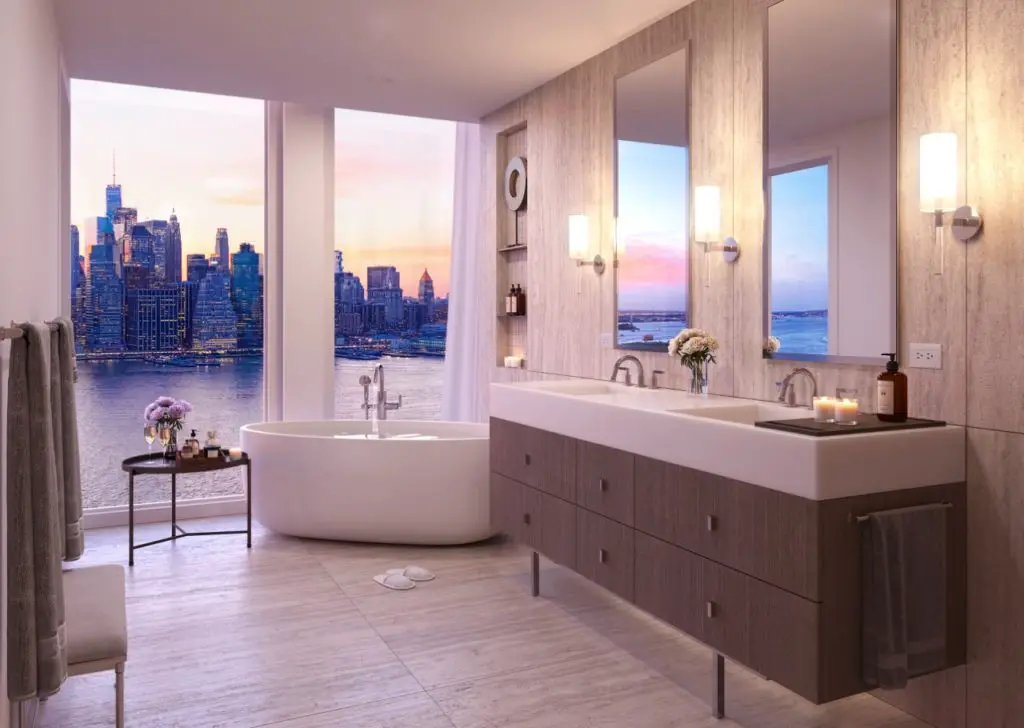 To complement the views of Brooklyn park, the Manhattan skyline and New York Harbor, to name a few of the impressive sights surrounding the 126-unit residential building, Marmol Radziner selected natural materials such as oak, quartzite and bronze finishes. These materials not only age well, but also provide a clean and polished look to the interior.

The use of natural materials, a variety of textures with a hand-worked quality, and drawing from the surroundings for the material and color palette create a welcoming atmosphere, making the dweller feel at home.

The California modernist aesthetic of open spaces with the strongest possible connection to the exterior and the views beyond is perfectly matched with the picturesque location.
READ ALSO: 5 Books To Understand Midcentury Design

The strong Modernist aesthetic of Quay Tower responds to a certain lifestyle, centered on the connection between nature and each other. The warm and inviting homes provide a luxury that appeals to and accommodates the realities of the modern family.

.