The WI02 house in Caldes de Malavella, Spain, makes quite an immediate impression. This is mainly because of its fantastic facade. Indeed, as facades go this one is really special: a series of vertical wooden beams, spaced closely together, polished in dark brown.
ALSO READ: The Mid-Century Inspired Benedict Canyon House is Full of Idiosyncrasies
All this provides the border between the home's outer courtyard and the neighbourhood. It is the first line of defence against the outside world, orienting the contemporary house so that all the action is channelled away from the street and towards the spectacular views on the other side.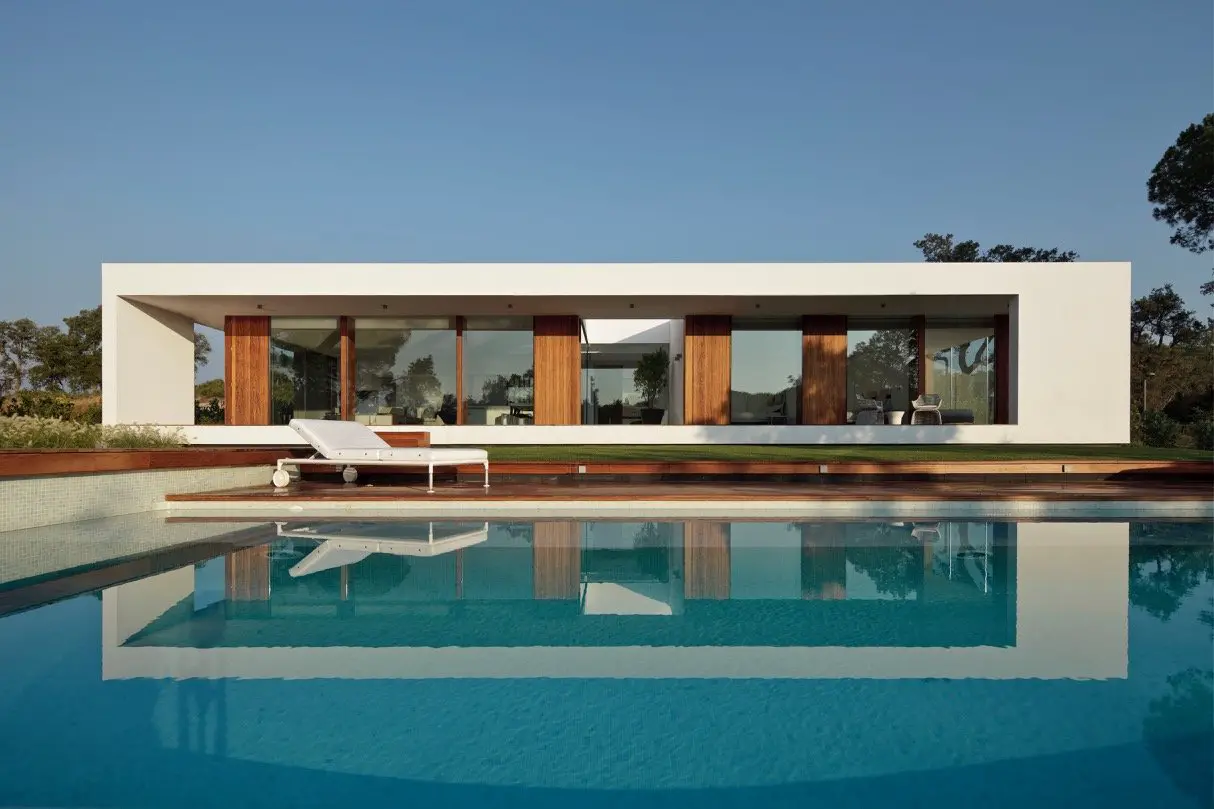 The architects who designed the home, Arquitecturia Camps Felip, have described creating a staggered transition into the inner sections of the contemporary style home. As they put it, the house is like a grand porch, where "three courtyards modulate the atmospheric conditions and the privacy between the inside and the outside".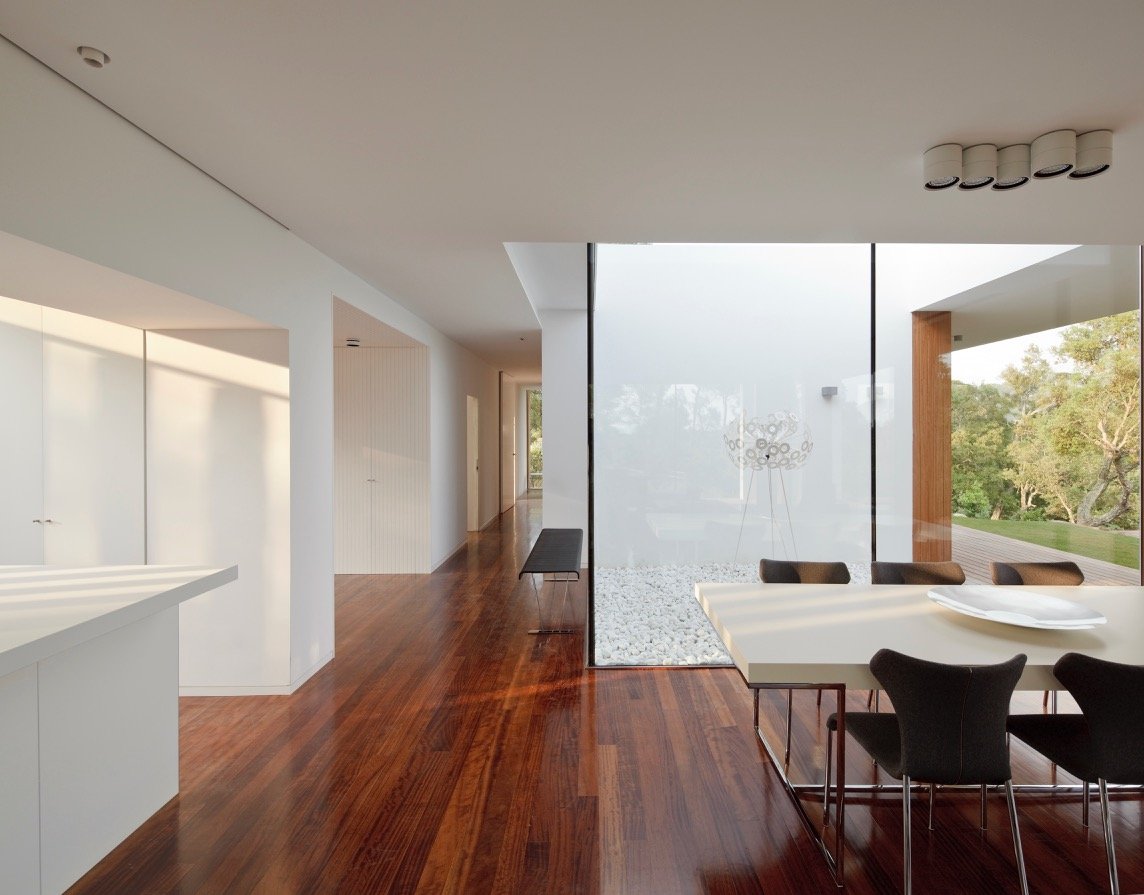 Consisting of Josep Camps and Olga Felip, the young Barceona-based practice has won a steady stream of awards since their establishment in 2006, being named Young Architect of the Year by Building Design and Felip being individually selected as the Emerging Woman in Architecture by the Architects' Journal in 2013.
With projects like WI02, you can see why. Completed in 2013, when the studio was no doubt enjoying a fresh injection of confidence from all those awards, it is a really confident design, with a really coherent overall composition and some exceptional detailing.
But like the best contemporary home design, this one is a refreshing take on the traditional  mid-century design repertoire. One of the more tell-tale signs are that the rooms devoted to service are located out of the way, while the bedrooms and main living area are placed far at the back of the house, enjoying the best of the views. Also, as mentioned already, the central living area being oriented towards the best natural views.
Meanwhile, at the back of the house, the transition from indoors to outdoors is marked with a decking covered by the overhanging roof and slightly raised above the ground. The chunky white rectangle framing this transition points to a somewhat post-modern take on the classic box structure so present in early modernist design.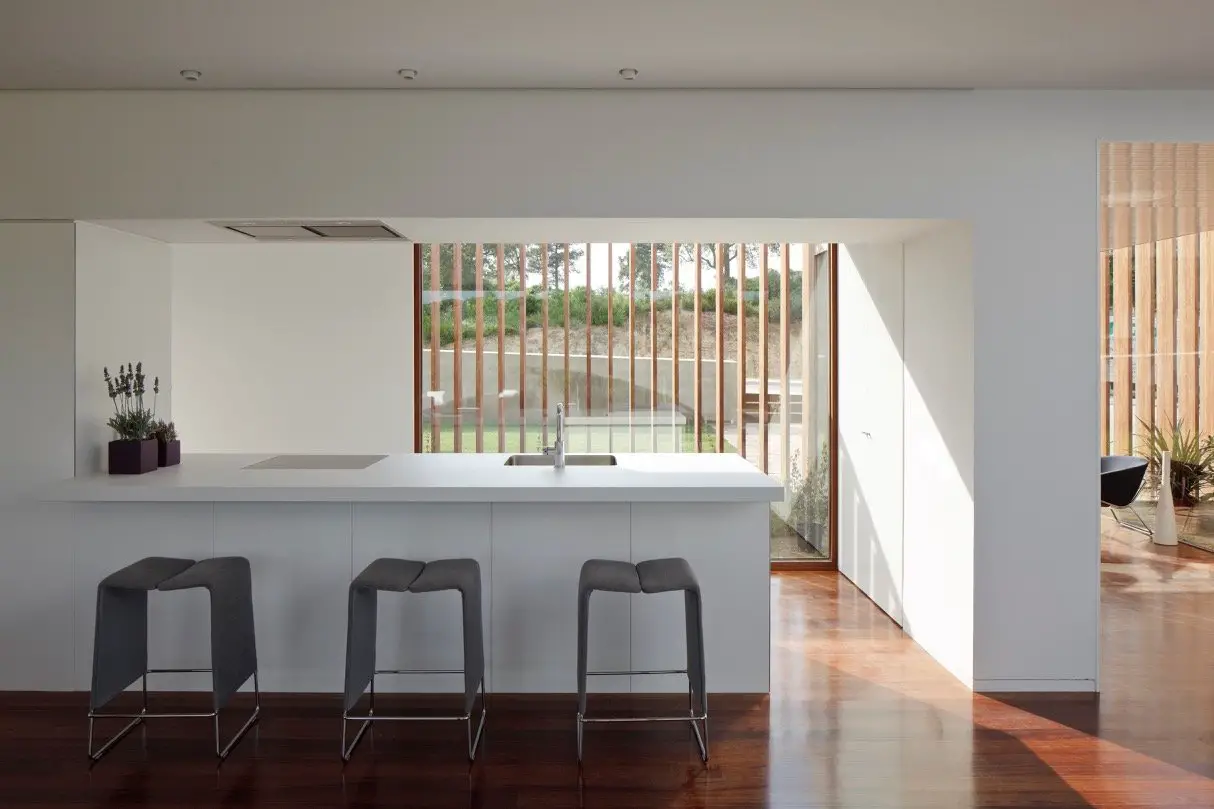 It's also worth noting the delightful rustic quality to the materials used, especially in terms of how they interact with the landscaping and the environment beyond. All-in-all, it's a feast for the eyes.