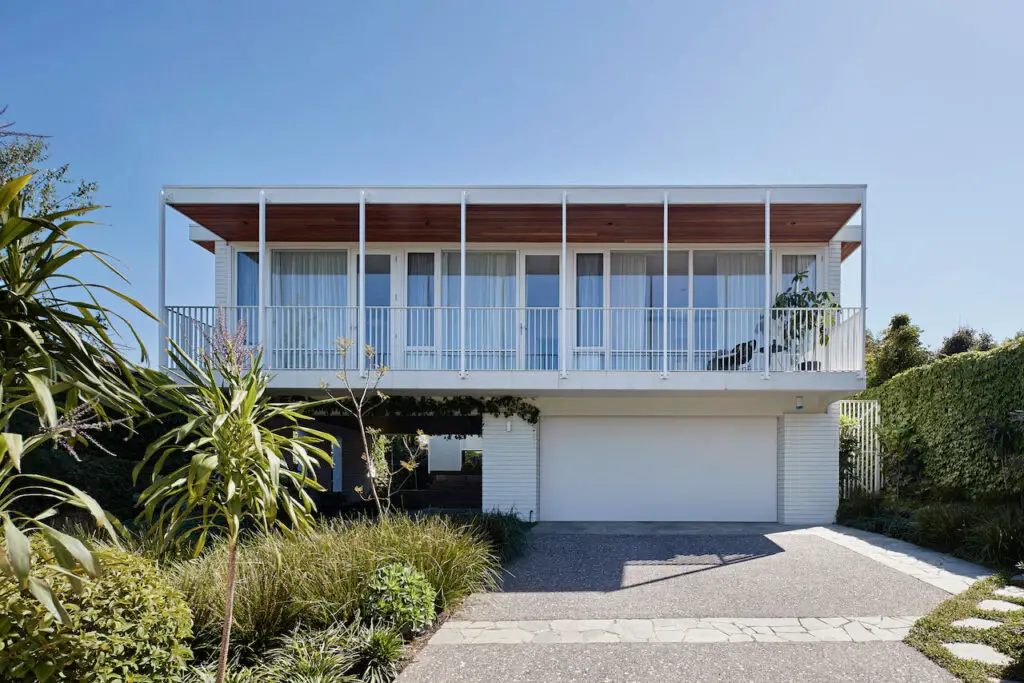 Text supplied by Bower Architecture
This mid-century Caulfield home has undergone a loving renovation to save, restore and sensitively expand. Aware of the hasty and often and clumsy modification that many originally cherished mid-century homes are now subject to, New Modern demonstrates how contemporary architecture and interior design can be influenced by heritage, without replicating a past era.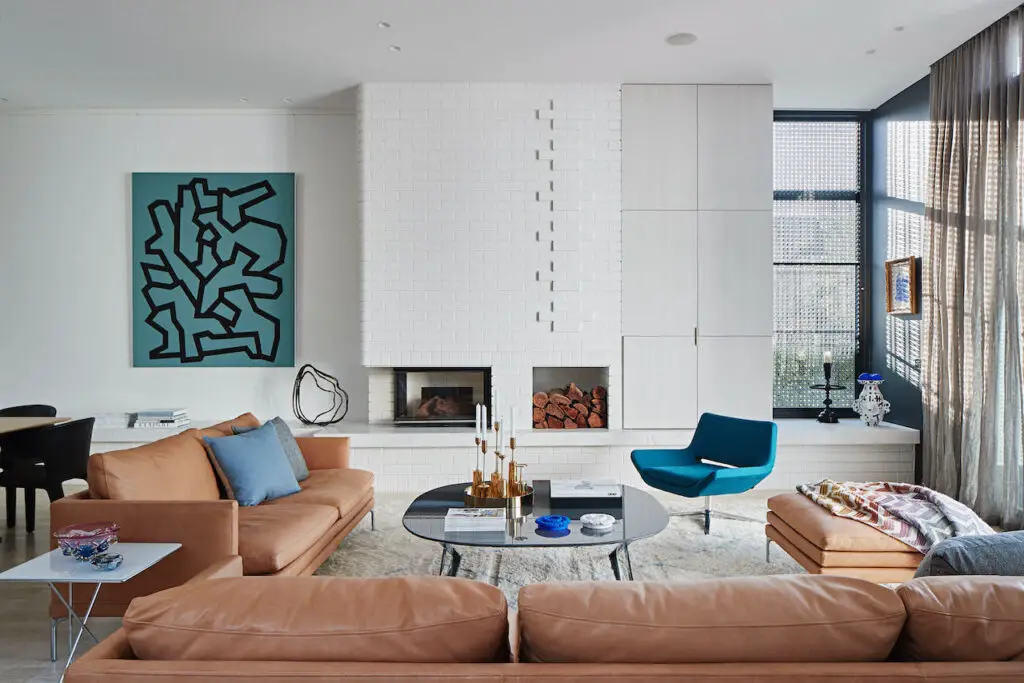 "For a while, whenever people spoke of heritage, there was a certain image that came to mind but it's important to recognise that over time heritage changes, and now modern architecture is very much heritage," Jade Vidal, Co-Director Bower Architecture and Interiors.
The brief to Bower Architecture and Interiors was to rediscover and celebrate the home's original features, create additional space with hints of whimsy and glamour (but not glitz) and ensure plentiful hidden storage.
"Our solution was a design which expressed balance. To renovate and expand this client's home to the mantra, 'no more, no less' – creating spaces that honoured the home's past, while avoiding feeling oppressively minimal or pointlessly superfluous." – Bower Architecture and Interiors.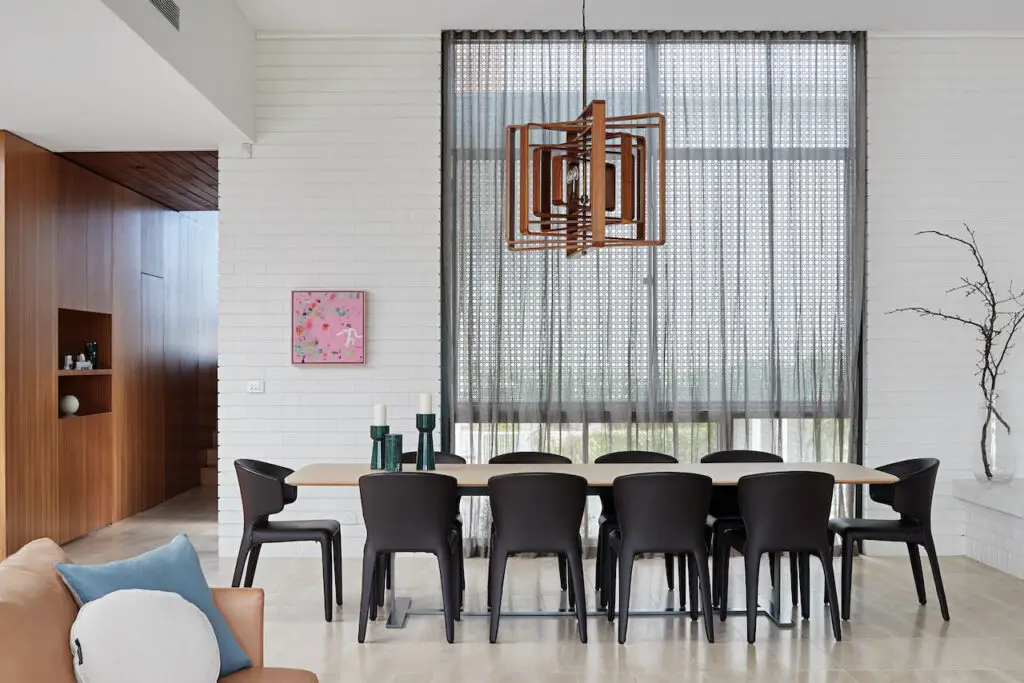 From the street the home appears in its full mid-century glory, surrounded by an unstructured and lush garden designed by Eckersley Garden Architecture, that contrasts and sits in harmony with the original structure.
Hidden from street-view is a distinct and harmonious addition veiled in white geometric screening. It's a restrained yet bold exterior, influenced by the home's original metalwork, that holds a warm interior filled with rich natural materials. The external screens act as a protective veil and internally assist in controlling temperature and privacy. The screens also allow for varied external views when sections are opened/closed and for ever-changing patterned shadows to filter through.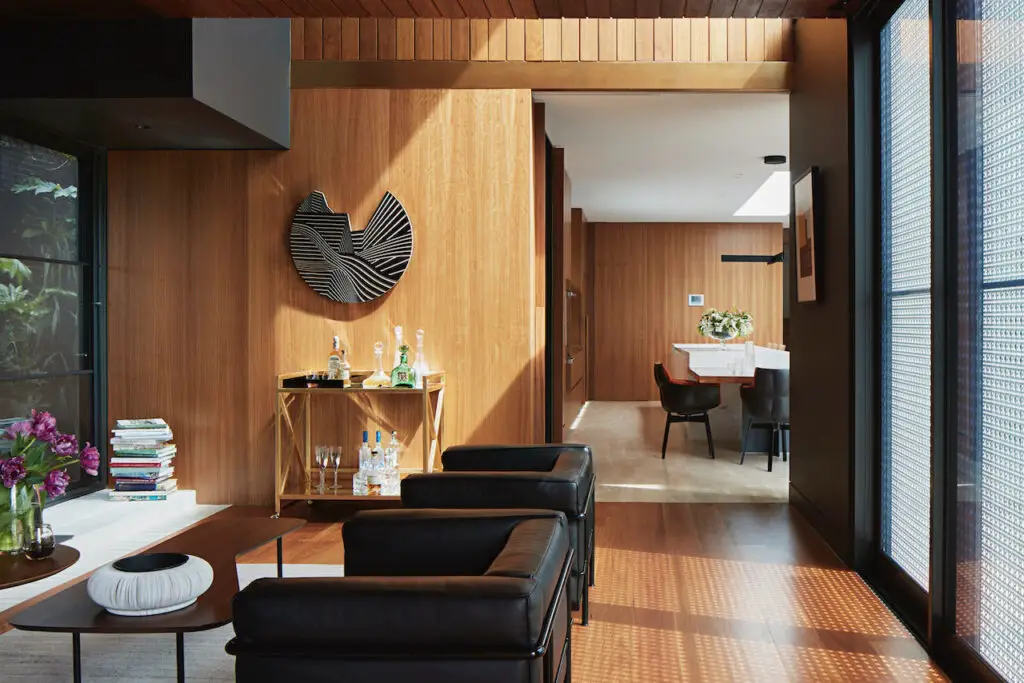 "Connections to the beautifully re-invigorated garden follow us during our daily life within, continually framing and revealing views to create a series of varied and peaceful experiences." – Owner's quote, New Modern
Entering from the side of the house, through the original undercroft, one is greeted with an elegant homely space rich in material and form that celebrates the home's beginnings – timber, natural stone and a glimpse of 60s inspired wallpaper.
As you continue, a long timber ribbon leads to a new large kitchen, living and entertaining space with high-ceilings, white brickwork and timber joinery with hidden spaces and storage beyond.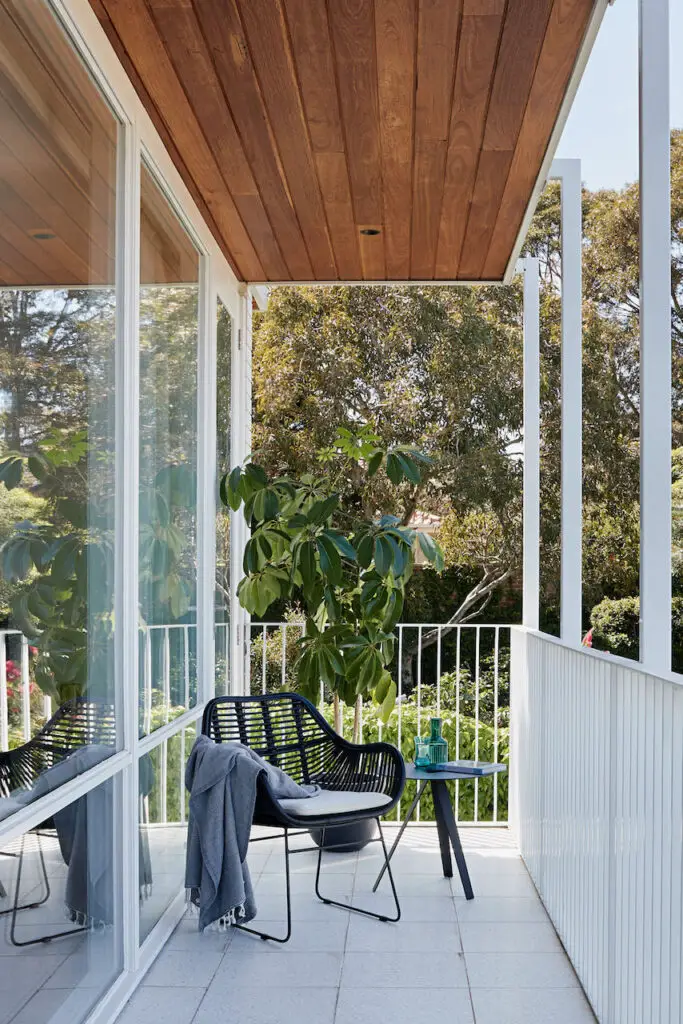 A new wing surrounds the pool area consisting of two cosy timber-filled spaces to retreat – a dynamic change from the large entertaining space before and a welcome gesture to the home's past.
The home's original first-floor has been internally reconfigured into a kids level – two bedrooms, a family bathroom and retreat – allowing for ample space for the family and for the original frontage to remain unchanged.
This home demonstrates a progressive approach to renovating Mid Century properties, showing how a home's heritage can influence contemporary architecture, without being a replication.
Volumes are sensitively scaled to compliment rather than compete, and a strong, singular and mysterious building form provides glimpses of the spatial complexity and excitement within.