Located in Ontario Canada, this contemporary home design feels very close to nature.
Designed by Bohlin Cywinski Jackson in association with Bohlin Grauman Miller, this effect is primarily created through the sheer abundance of wood used in the design, which is mainly comprised of Douglas fir, used in the beams and the decking, and stained to precisely merge with the tones of the environment beyond.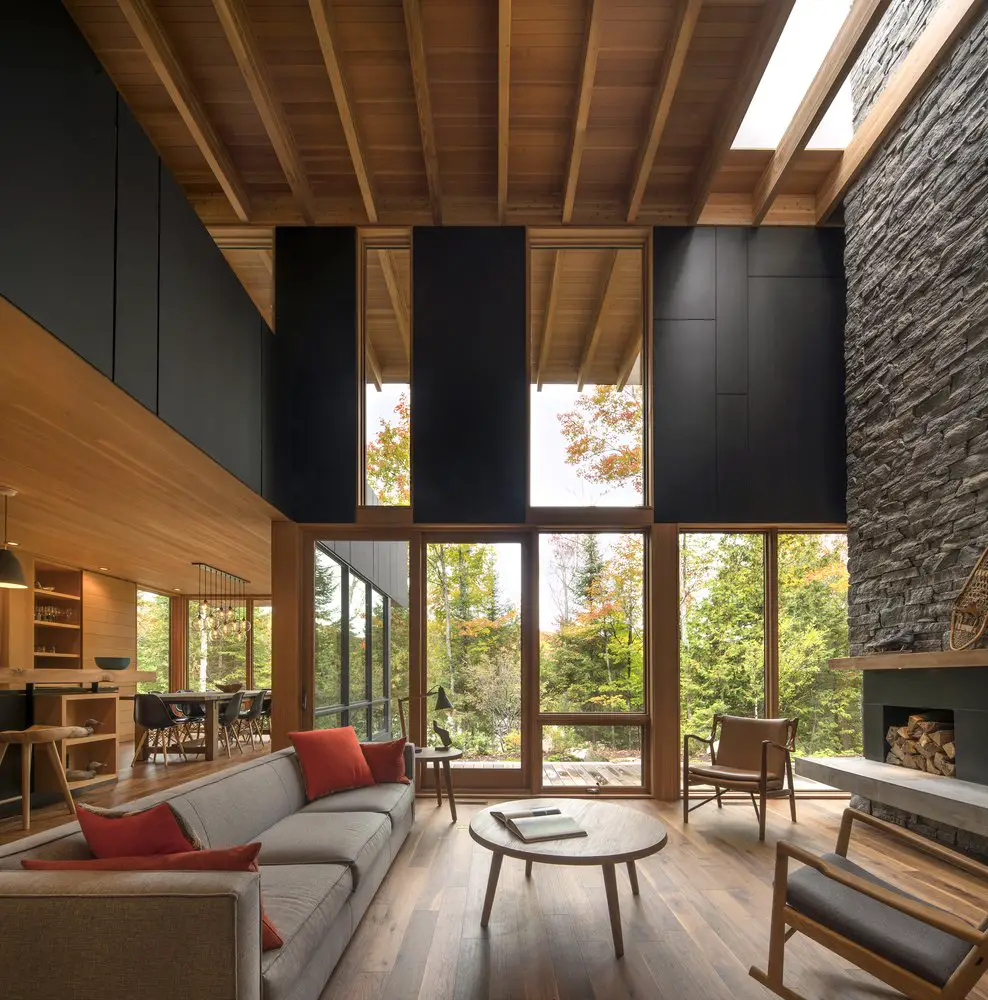 The effect of it all is most pronounced in the central living space, where the timber framed windows, stretch from floor to ceiling. This ceiling is high, and so there is a lot of light flooding in, and a lot of nature to see while kicking back in the seating area.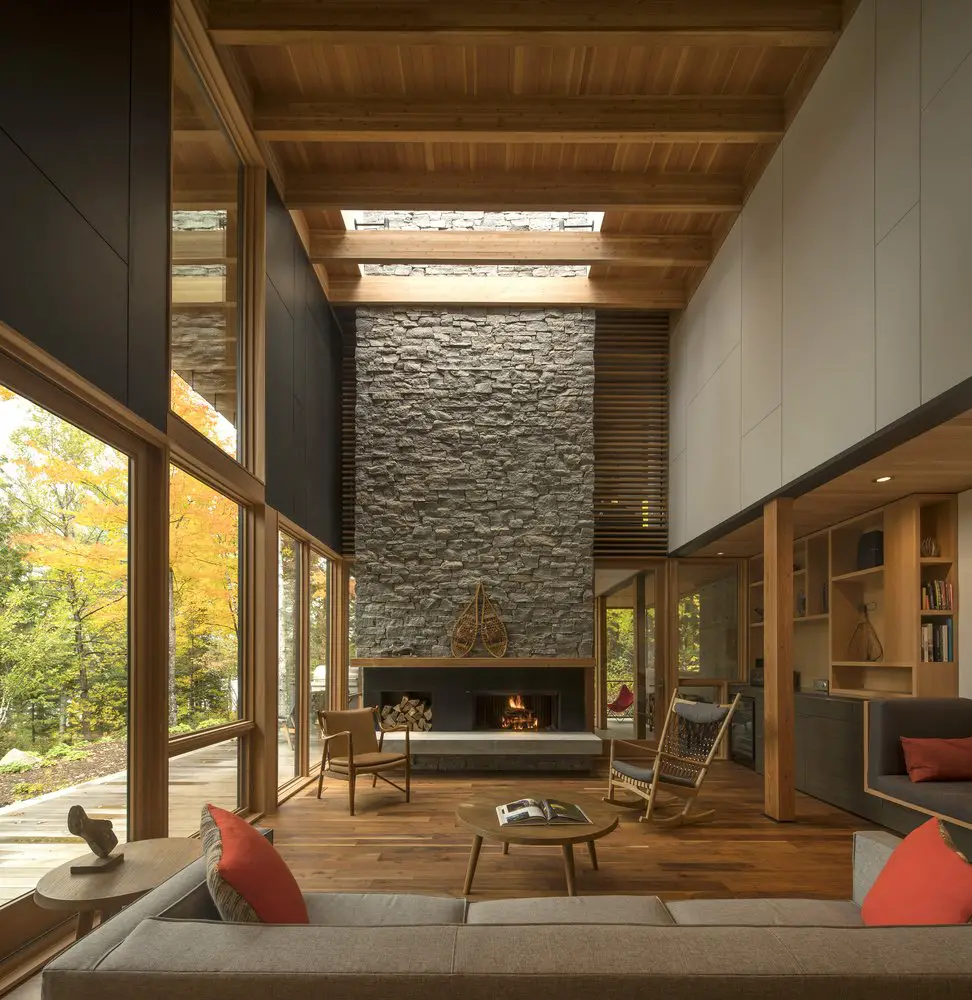 This height also adds to the robust feel that pervades the room, so too does the cantilevered roof, and the feature that undoubtedly constitutes the centrepiece of the room: the monumental fireplace, built from locally-sourced granite, and extending vertically from the ceiling to the roof.
Such an abundance of nature, in the materials, and in the surroundings, makes for an incredibly calming environment.
As one of the owners, Sharon Leece, explains: "It's pure bliss every time we walk inside – usually tired and disoriented from a long-haul flight, we are immediately energized when we encounter this light-filled, soaring hand-crafted space." We have absolutely no doubt she's right.