The legendary mid-century architect William F. Cody was a difficult man to pigeonhole. There exist few buildings that could really explain his style and many of his larger scale projects were quite eccentric, curved in some instances, in others borderline Googie.
However, if there was one term that could describe the drive behind Cody's impressive output it is seamlessness. For the purposes of explaining this aspect of his style, this present house is ideal. Situated in the Camino Norte neighborhood of Palm Springs, every element of the structure appears calculated to obscure its physical limits.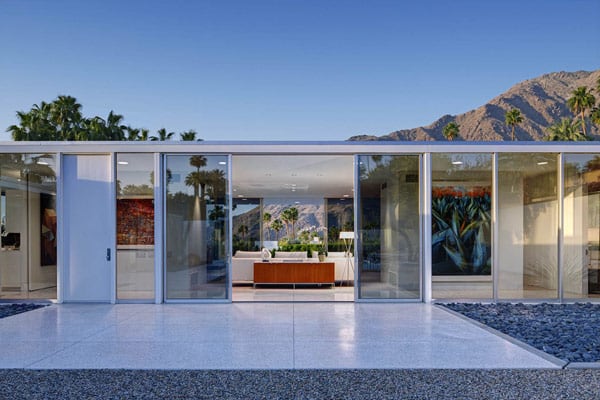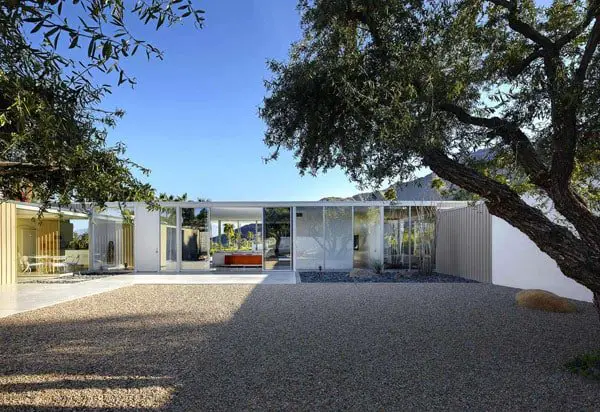 Cody built his practice at the height of mid-century house building in what could probably be seen as the epicentre of mid-century modern style: Palm Springs.
In this dry desert environment, there was a very practical need to open up the building, evident in designs by other mid-century architects who made their name in the area, such as Donald Wexler.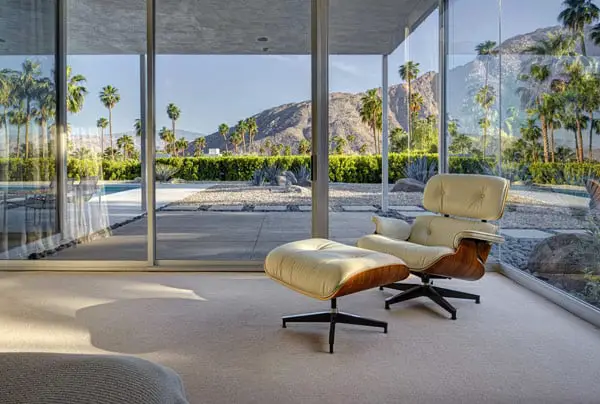 Yet Cody took this much further, blending different elements seamlessly and making the structural components ever thinner and ever sleeker, all the better to obscure the lines between inside and outside.
In the Camino Norte House, the steel frames of the windows are incredibly thin, bringing the glass within touching distance of the floor and ceiling. With this enlarged window space, the house barely obstructs the view of the surrounding area, as if presenting a minor blip in an otherwise uninterrupted outdoor experience.
Meanwhile, Cody has made the roof so that it overhangs several metres, thereby extending the living room well into the surrounding garden. In quite a feat of engineering, there are just four, ultra-thin white pillars supporting the roof on each side.
With no adornment in sight, this is an emphatic celebration of seamless design.