This fashionable midcentury modern inspired home resides in the Little Forest Hills neighborhood of Dallas, Texas. Completed in May 2018, the one-story family residence spreads over 2,200 square feet. Designed with top-quality materials and upscale detailing by M Gooden Designs, this charming jewel-box home rests off the beaten track, surrounded by dense trees, yet only 15 minutes away from Downtown Dallas.
This home enjoys a flat roofline, something that is typical to midcentury modern design. Brick has been used for much of the exterior siding – at the entrance as well as at the back, where a fireplace sinks into the wall – as well as in some parts of the home's interior.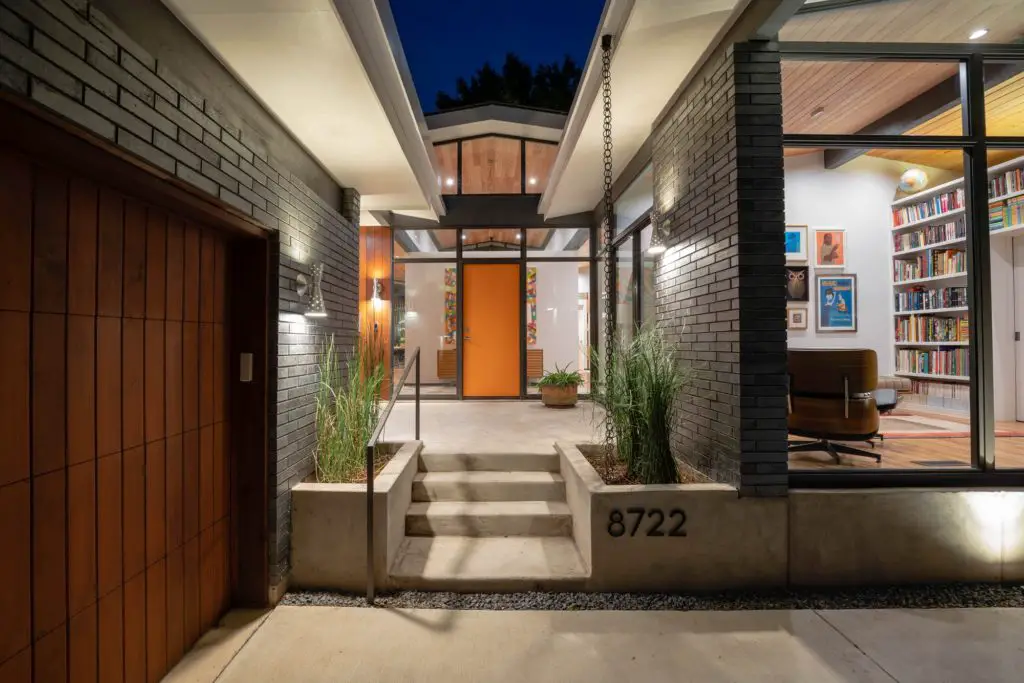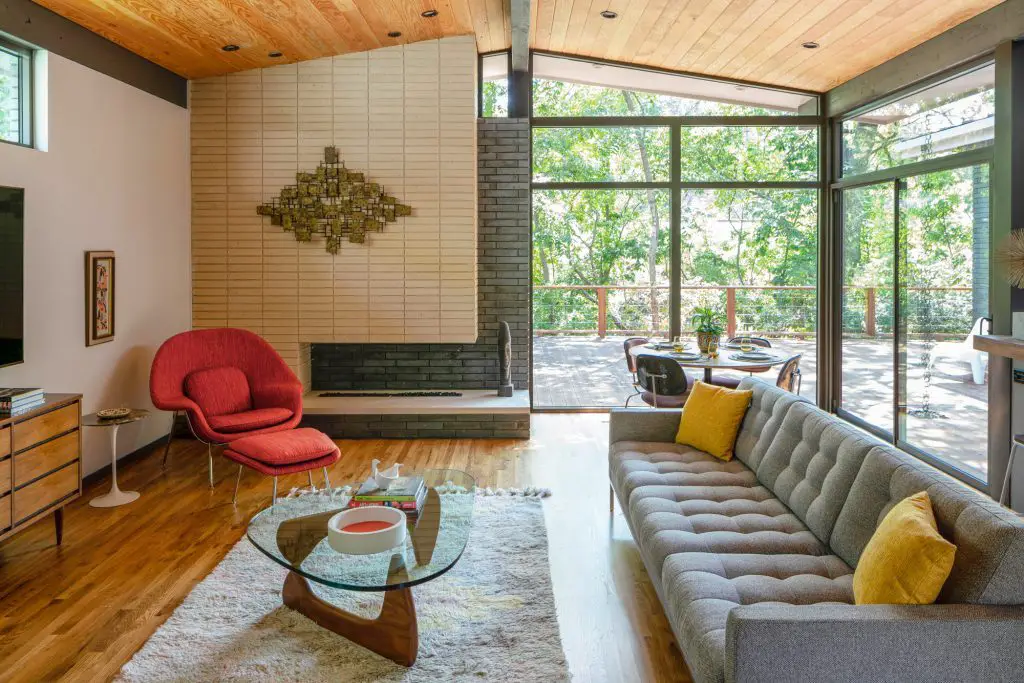 Two layers of brick wall, one white, one grey, create depth at the end of the living room, seamlessly tying the indoor to the outdoor. The link between indoor and outdoor is emphasized by floor to ceiling windows, which not only allow the flow of natural light to pour in, but also extend a view over the wooden deck outside and beyond, where trees surround the backyard. The home's vaulted wood ceilings and oak floors work in perfect harmony with the landscape outside.
READ ALSO: 5 Books To Help You Live Your Best Scandinavian Life

In the front, a grass lawn extends adjacent to the home's facade. Here too, floor to ceiling windows make sure an abundance of natural light flows in throughout the day. The exterior of the home includes a dark manganese brick and lpe wood siding accents. Inside, white walls complement brick and wood details and lighten up the living spaces.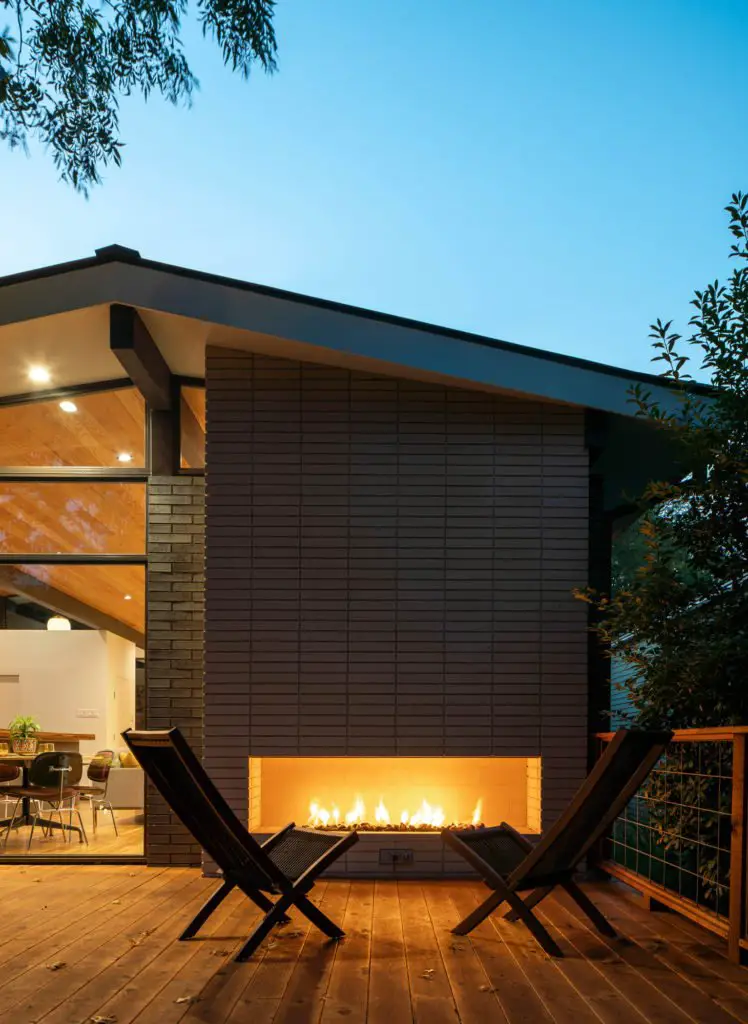 The interior decor is a fusion of funky vintage style with more minimal, Scandinavian style. The overall palette is made of neutral colors using grey, white and black while splashes of color, from the red Artek-style chair in the master bedroom to another red colored chair in the living room as well as yellow cushions on the couch. The harmonious arrangements add refreshing details to the home. 
READ ALSO: 5 Books To Understand Midcentury Design

Last but not least, the home's entrance is a pleasure to the eye; framed by large windows with black metal details, the front of the house has a very modern, gridlike appearance. A bright and striking orange front door is not just a showstopper; when fall comes along, the vibrant color will comply with the changing season.