The Smith Residence is a shining example of architect Donald Wexler's desert modernism.
Situated in Palm Springs, California, Unites States, and completed in 1964, it is one of a number of homes that Wexler built in the area, where he worked almost exclusively.
The architect had to tailor his Palm Springs' houses for the harsh desert, conscious of the effect this extreme climate had on the overall atmosphere in the home. Rather than using natural materials, which require greater levels of maintenance, he primarily used inorganic materials, such as glass, steel and concrete.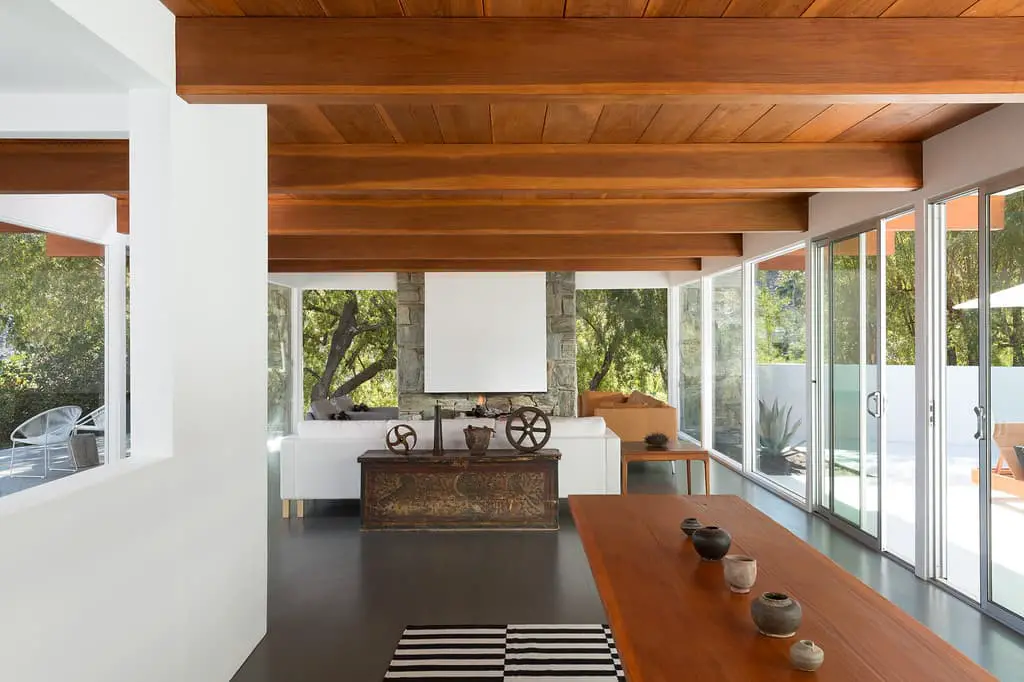 Within these material parameters, Wexler developed a style that was minimal and functional. He was also driven by the desire to innovate. For instance, introducing prefabricated steel construction and solar panels decades before either technology was seen across the rest of the US.
All this desert modernism is conspicuous in the Smith Residence, which features minimal detailing, careful arrangement of furniture and a cool overall atmosphere. Palm trees and other desert vegetation are in sight from any vantage point in the house, as is the spectacular landscape. This is a refreshingly simple residence that has stood the test of time.