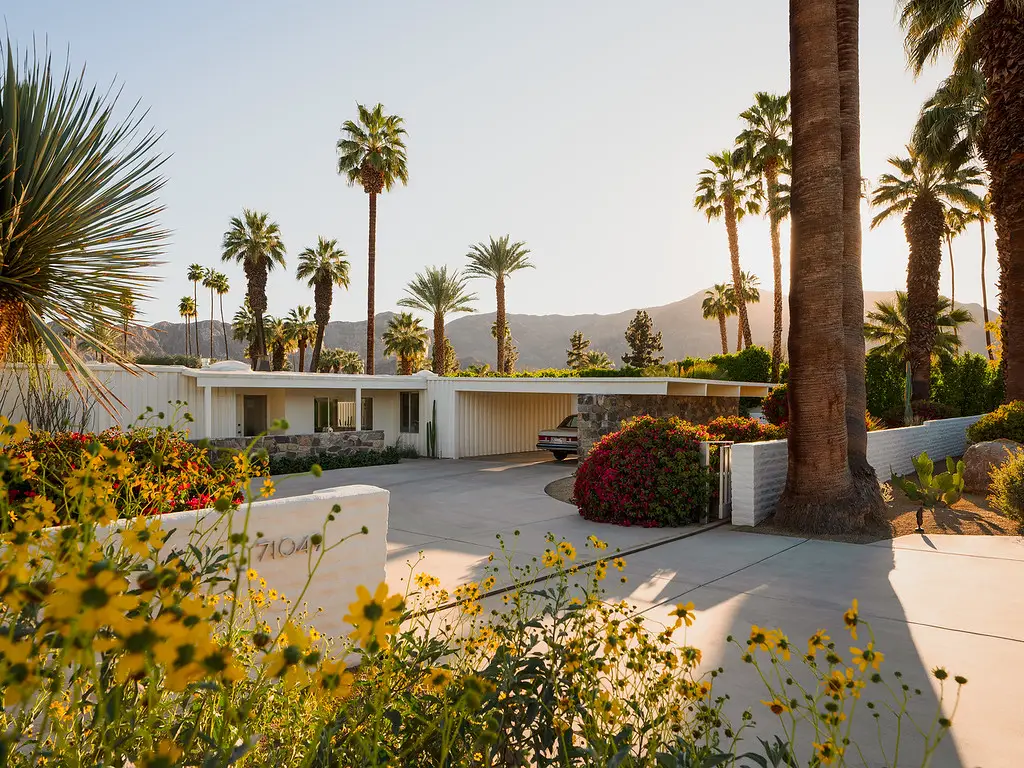 We were lucky enough to be invited to visit this beautiful home during Palm Springs Modernism Week in February 2022. Not only did we fall in love with the house but also the owners who were so delightful and sent us off with a huge bag of hand-picked lemons from their garden.
This home is part of Thunderbird North – created in 1956 as a personalized resort for a group of friends and members of the adjacent Thunderbird Country Club. Ten homes make up this unique community gathered around a community pool and extensive gardens.
The original owners of this community included businessmen including Texas oilman Monty Moncrief, a friend and adviser to President Eisenhower. Each home was custom-built with the owners choosing their own style and architect.
We sat down and chatted with Margaret and Michael to find out how they came to live here and their experience living in the home.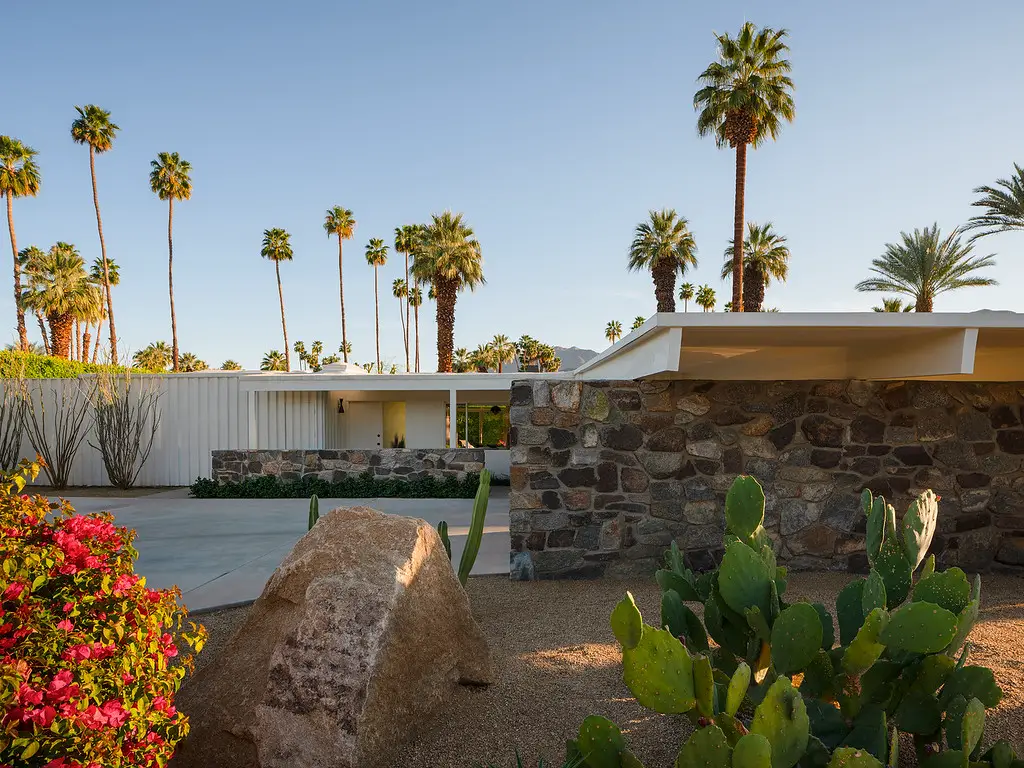 First of all, could you tell us a little bit about your background?
"My husband and I both come from a retail fashion background.  We spent over 35 years in New York City.  I was SVP merchandising at Bergdorf Goodman and my husband was Director of Men's Personal Shopping at Bergdorf Goodman.  We bought and renovated our first home around 2000.  Since then we have renovated seven residences and also designed and built ground up one home.  We love creating beautiful environments."
How did you come to live in your house and what drew you to the midcentury style?
"We moved to Palm Springs in May 2021.  We knew we wanted a great home with architectural heritage but the market was very hot and we kept losing houses.  Finally our terrific real estate agent had a listing that wasn't on the market, way over our budget but it was LOVE at first sight."
What do you know about the original architect who designed the house?
"We know that Donald Wexler and Richard Harrison designed the house.  We are in an enclave of ten homes, at least six of the homes were either Cody or Wexler.  Our house and three other have historic plaques from Rancho Mirage Preservation meaning the exteriors must be original architecture."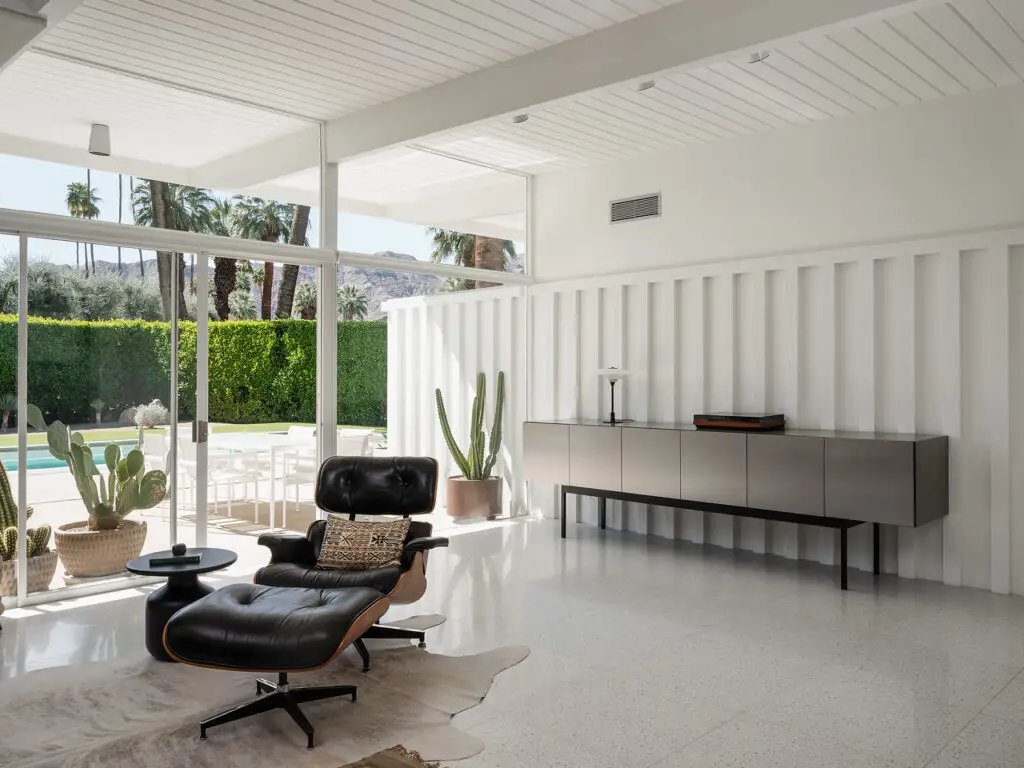 What do you think was so special about this period in American design?
"We are amazed that in the mid 1950's that these midcentury architects were so in tuned to the way we live in the 2000's and beyond.  High ceilings, tons on light, all bedrooms are ensuite.  It is as if we designed this house for our specific needs."
What are the advantages/struggles of living in a midcentury house?
"Advantages:  People cannot believe the beauty of this home.  The light and view are extraordinary.  Disadvantage to ours in particular is that we have original single pane windows and doors, so not very efficient.  But Brad Dunning who did the restoration would only accept the assignment if original windows and doors were intact. You get a lot of gawkers."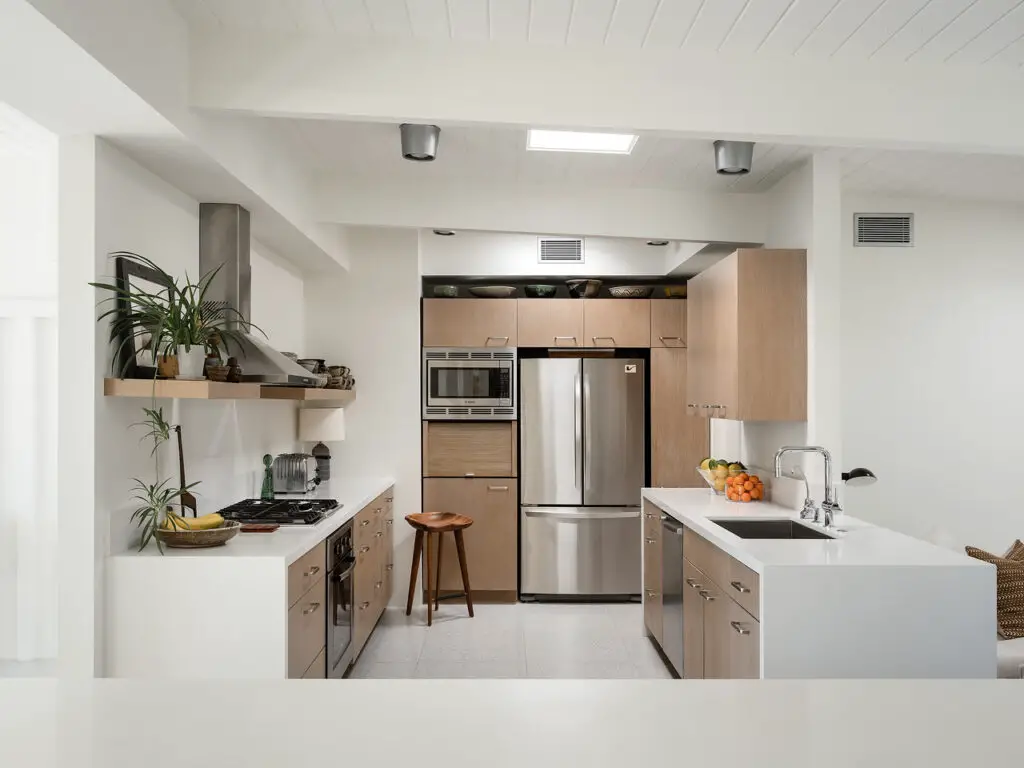 What's your favourite part of the house and why?
"Our open concept living, dining, kitchen because of the light and the view."
Have you had to renovate any part of the house? 
"The house had been recently updated inside so fortunately we did not touch the house.  We were so respectful of the work Brad Dunning performed inside as well, as outside landscaping, that we didn't need to touch anything."
What's your favourite part of the house and why?
"My favorite part of the original design is certainly the A-frame area of the house -which is the living/ dining/ kitchen with a glass wall flowing to the backyard (which I've done extensive landscaping). It is the classic indoor/outdoor flow that is such a key element of midcentury design.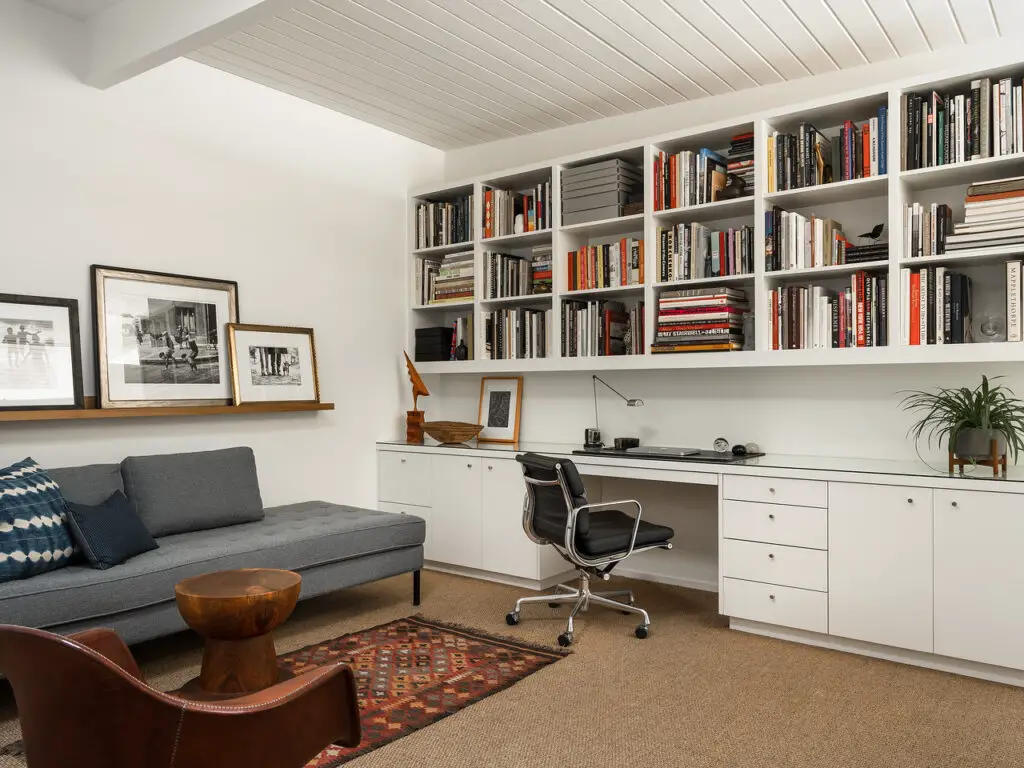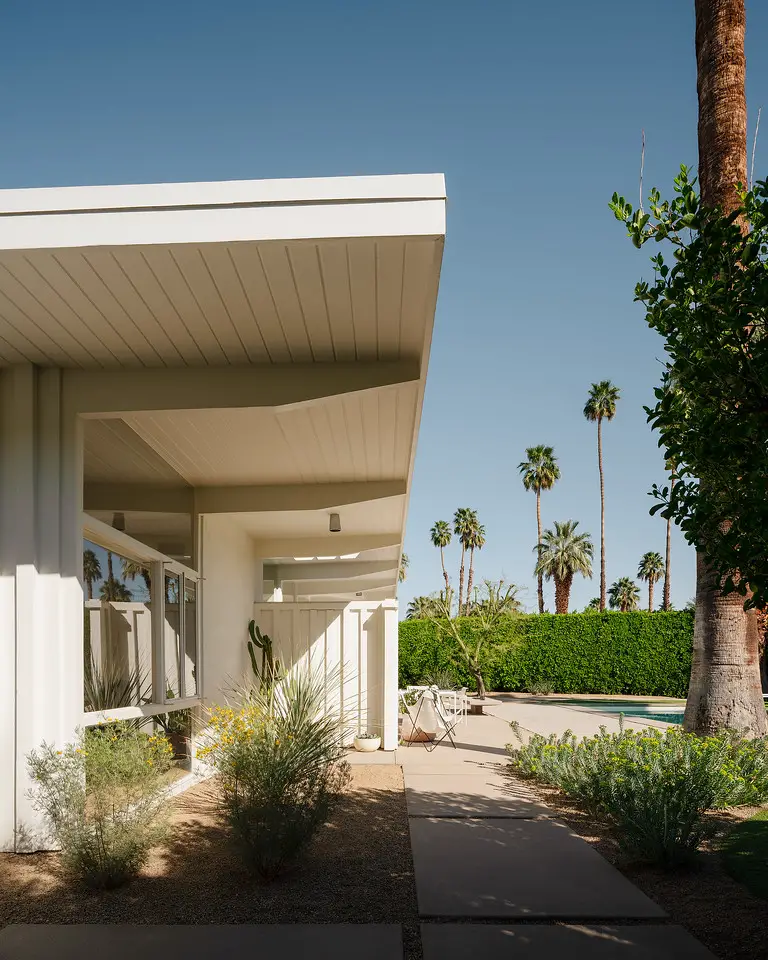 Last but not least, do you have any tips for people interested in buying a midcentury house today? What should they pay attention to and why?
"Beware that the systems have all been updated.  Floors and Windows can be quite expensive.  But the light and beauty that comes from a midcentury house can not be replaced.  We have never loved a house more than our current one and we have lived in many homes and apartments."