The Pope-Leighey House in Mount Vernon, Virginia is quite unusual for a mid-century modern house.
Built by the great modernist architect Frank Lloyd Wright in 1939 on the instruction of Loren Pope and subsequently purchased by Robert and Marjorie Leighey in 1946, what makes it so unusual is the copious amount of wood, utilised inside and out, beautifully polished and carved, all through the building.
In a house with this amount of beautiful wood it's difficult to pick out our favourite elements, but thee wood frames for the windows are perhaps the most remarkable. Turning into lanterns at night, casting semi-abstract shapes in the dark, they really make this home a work of art.
ALSO READ: This Mid-Century House Features Beautiful Built-in Wooden Cabinetry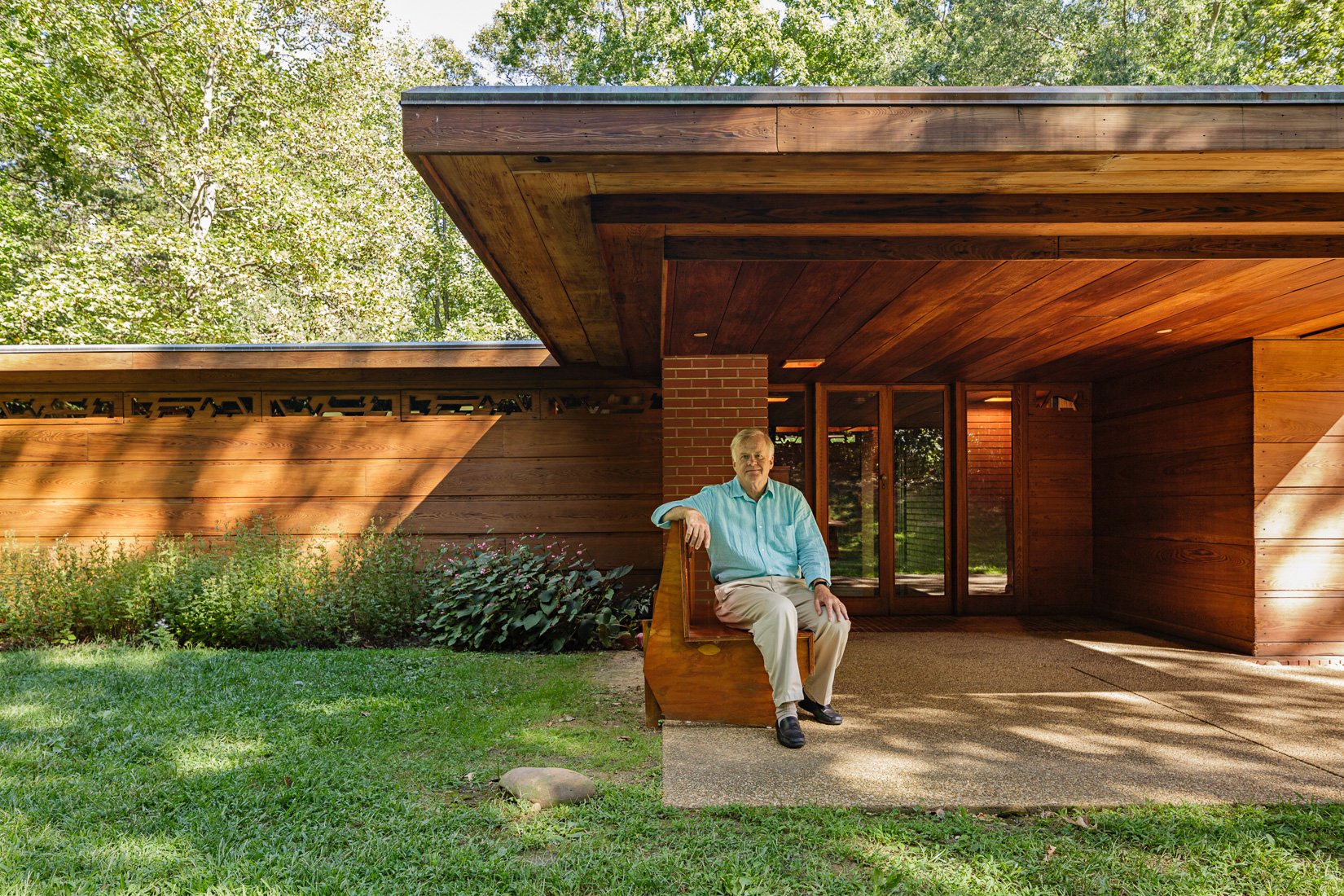 Among Frank Lloyd Wright houses the Pope-Leighey house is comparatively small. While this was intended to keep the cost low, it lends a charming discreteness to the build, offset by the high ceilings and open floor plans for which his homes are famous.
Of course, Frank Lloyd Wright homes are always captivating. But all these features mentioned, and others to be sure, really make this one stand out.
Do you live in a mid-century or modernist-inspired contemporary house and want to be featured on Mid-Century Home? Contact us with some photos and a short description of your house at.
Selling?
Drop us a line if you want to advertise a mid-century house for sale!
Regardless of whether you are the owner or the real estate agent, we would love to hear from you.