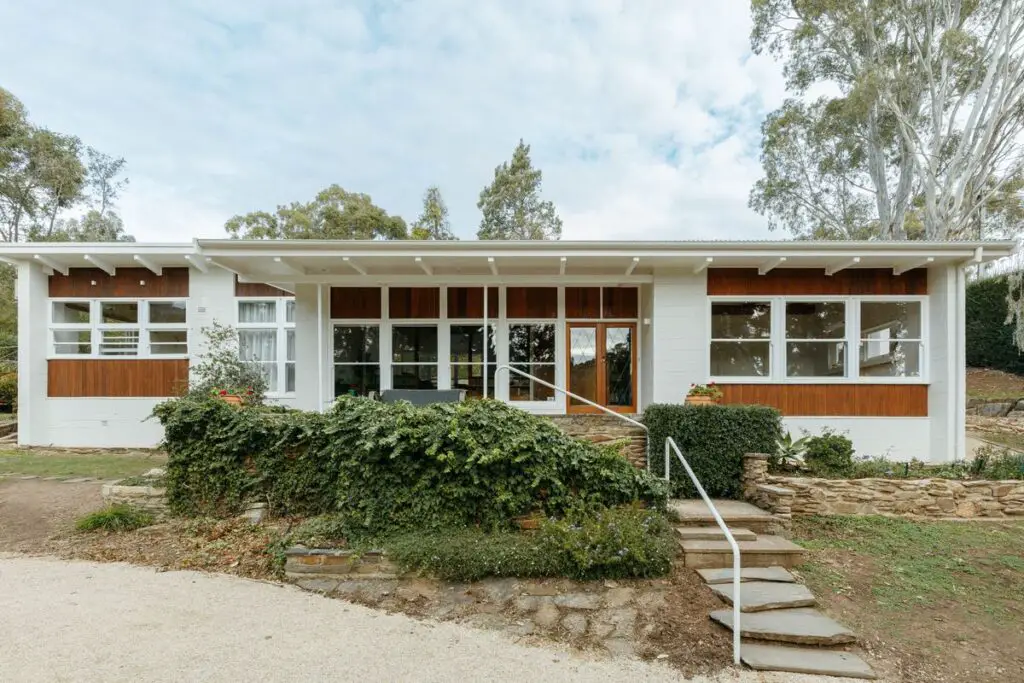 From first glance, the Poppy house radiates a cool retro vibe. At second glance the context within which the home is set opens up further: the reimagination of a 1960s tuned to fit in with contemporary lifestyle.
Propped up on a rocky hillside surrounded by greenery, the Poppy House remained untouched since its original fabrication in 1967. Architecture & Interiors Design Studio Northern Edge stepped in to breathe fresh life into the existing home.
Over the course of time, the charming home had started to suffer. "Sadly, the weather and time had taken their toll, and the home was now damp ridden, cold and leaking. Whilst structurally sound, this required some urgent attention to extend the life of the home for its new owners". 
The clients, a couple of musicians, wanted a space which would be comfortable to play, listen and store their instruments in. The architects turned what once used to be a former dining space into an environment that is now audio friendly by lining the wall with acoustic paneling provided by the sustainable Woven Image textile design and interior finishes company. Additional cork flooring contributes to a rich audio environment.
Working together with an entire team of builders, engineers and architects, Northern Edge Studio presented the main concerns while still maintaining what was so special about this home to begin with. The only work done to the house was a metal deck, which had been installed over the bitumen and strawboard ceiling. 
"Insulation was increased to the walls and roof – sadly the strawboard ceiling couldn't be saved – but it was replaced by sustainably sourced Tasmanian Oak ceilings to hark back to the home's mid century beginnings. Cork floors were installed throughout the living areas and energy efficient lighting and heating solutions were installed."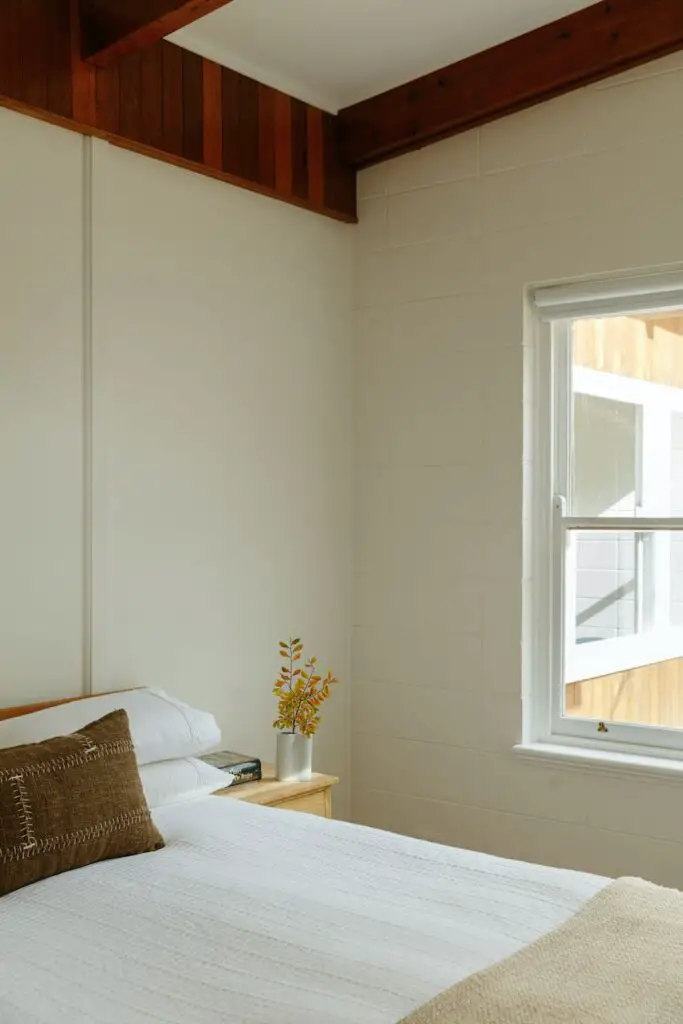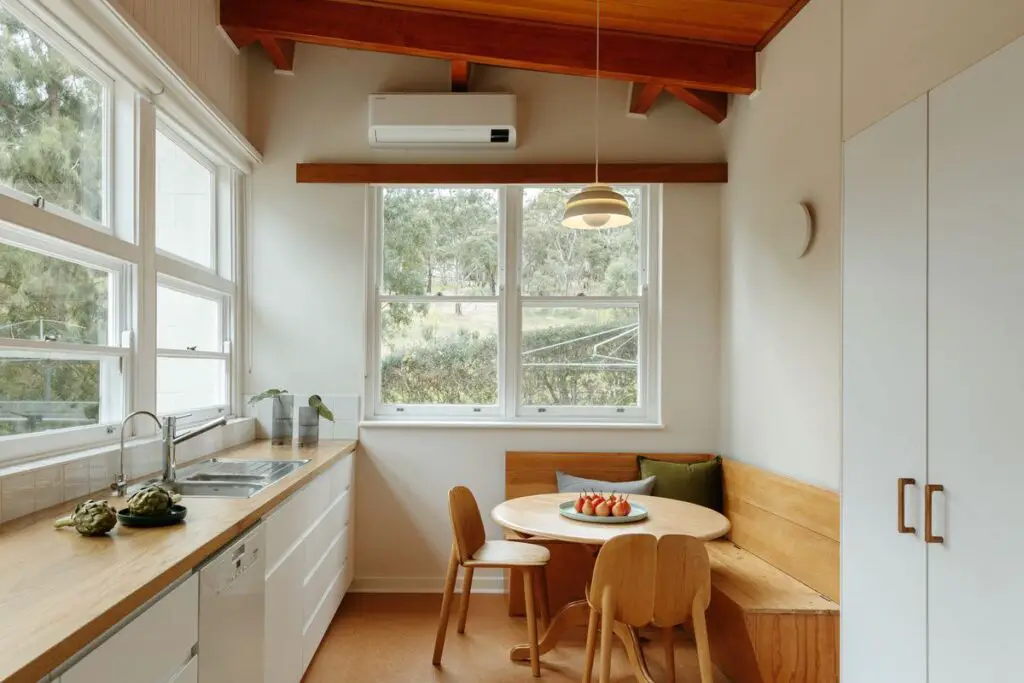 A light color palette made up for crisp white and light green paint on the walls, paired with natural wood paneling and ceilings, delivers a cosy yet current feel to the home's interior. There is an abundance of windows on all sides of the house, including discrete clerestory windows in the main living area. Extensive landscaping work was done to tidy up the exterior of the home and the natural surroundings can shine through unlike before.
 "The result is a light filled, warm and described by the client as gemutlich – inviting and cosy. It is a testament to the clients, vision and faith in a process delivered in collaboration between the architect and the builder to restore this beautiful home."