The Avocado Acres House is a lovely modern take on the traditional mid-century home. Located in Encinitas, California, and completed in 2015, it was built by Surfside Projects  and co-designed as a collaborative venture with Loyd + Surfside Projects.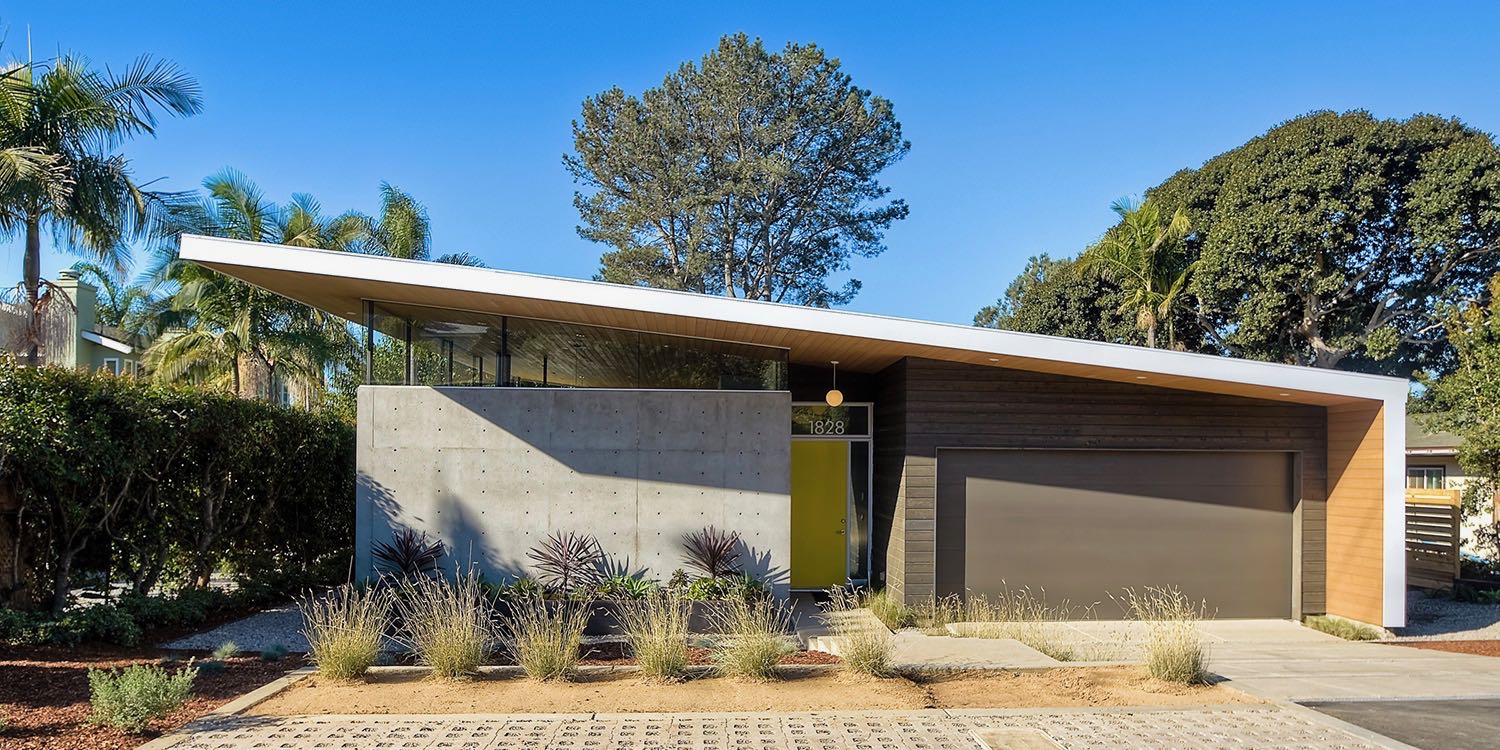 Its most obvious claim to being built with a contemporary mindset is that remarkable semi-circle cut into the middle of one side of the home's roof. Offering a lovely little alcove for the garden, it messes with what is, for the most part, the same kind of conventional structure you're likely to find in traditional Joseph Eichler homes, or at least Eichler style homes. 
Indeed, the architect references Eichler's mid-century modern homes and the Case Study Houses in their description of the house.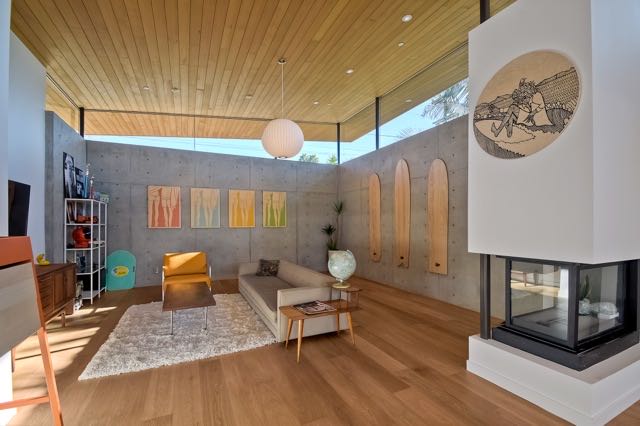 The semi-circle also offers a nice centrepiece to the interior of the home, casting circular shadows on the wall, in different places throughout the day. The result underlines just how much a simple yet well place peculiarity in the design can have a ripple effect across the rest of the house.
This is further emphasised in the presence of the circle motif in other elements. In fact, circles are everywhere: there's the lampshades in the central living area, including one translucent purple semi-sphere lampshade attached to the light overlooking the dining table, two other paper lampshades nearby and another overlooking the small living area.
Also, the circular framed artwork hanging above the fireplace; the globe in the living area; and finally, the stepping stones in the garden, comprising circles of different numerous sizes.
ALSO READ: Subtle Minimalism pervades Tim Cuppett Architects' River Road House
Besides the circle theme, there are some really nice touches of mid-modern furniture throughout. As with the recently-covered Peter Stuchbury House, this centres on some lovely Danish Modern pieces, in particular, the chairs arrayed around the dining table, a cabinet in the living area beneath the television, and some small tables nearby.
These pieces capture a modest tone that pervades the rest of the house, with the overall composition really subtle in its arrangement.