One of the most modern buildings of it's time, the Chemosphere by architect John Lautner, is praised for it's unique design and for it's ingenious solution to the problem of building on a lot with a dramatic angled slope of 45 degrees, making construction nearly impossible.
However, for the Chemosphere Lautner took the daunting task and engineered a new method for a home to be built. He decided the home should be a one story, octagon house, built on a 30 feet high concrete pole which is supported by a pedestal buried in the earth.
This approach reduced the building cost to almost half of the conventional solution of building retaining walls. This method also left the natural surroundings untouched and unspoiled.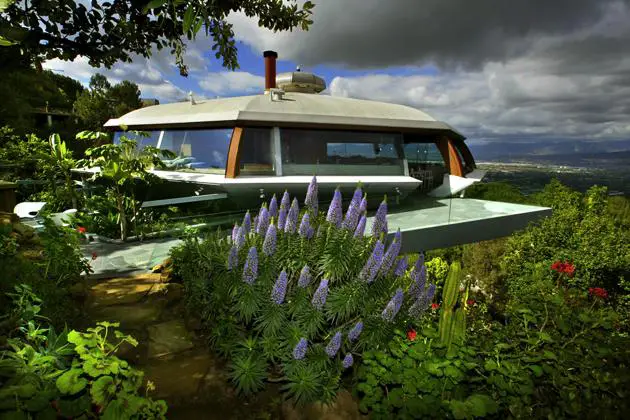 The structure of the Chemosphere is made of steel, timber and the roof is supported by curved frames of laminated wood.
The perimeter of the house is lined with windows to provide stunning views of the surroundings. The transition to the outside is made through the edge detail. This edge zone, while accommodating storage, a seat and at one point a small terrace, has also a structural function.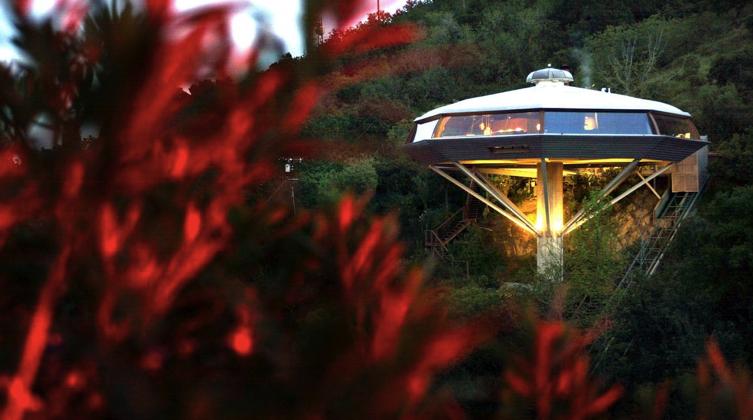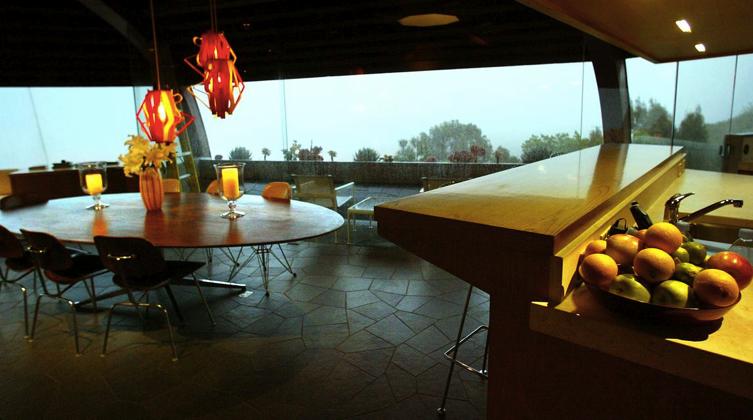 The interior is divided into several designated spaces. The northern side facing the views contains the public spaces such as the  living room, kitchen and dining area, while the side facing the hills contains four bedrooms and bathrooms.
At the center of the house, there's a spectacular fireplace, surrounded by an exposed brick wall and a skylight above, to let the daylight flow in freely.
Lautner included two entrances to the Chemosphere. Due to the steepness of the site, reaching the residence requires the owners to park their cars a few feet below the house and take a funicular up the hill to the entrance located near the kitchen. There is also a small path, accessible by foot that leads off the topside of the hill.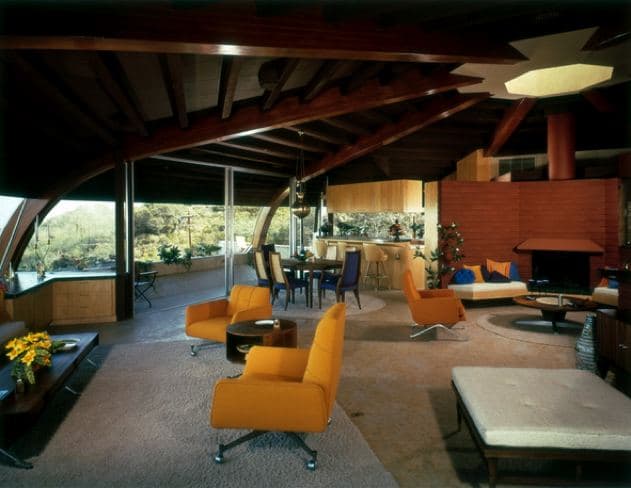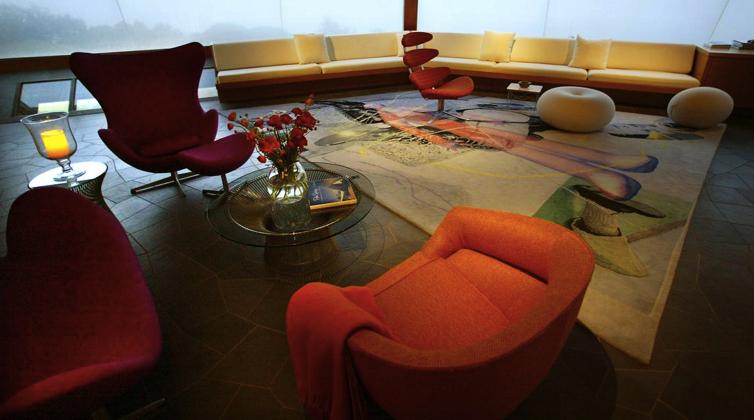 For such an intricately designed home, the downside of high maintenance caused the original owner Leonard Malin to sell the house in 1972 which subsequently was left to run down.
Fortunately a german couple bought the house in 1998 and restored it to it's original state. In 2004 the city of Los Angeles declared the resident a historic-cultural monument. It was also included in a list of all time top 10 houses in Los Angeles.
The Hammer Museum included the Chemosphere in a retrospect of John Lautner's work, in 2008.