The photos in this article come from my favorite architecture and design magazine -Case Da Abitare. It was taken in one of the houses built by Richard Neutra in the so-called "Neutra Colony"- a group of mid-century homes built at Silver Lake (L.A.) in 1959.
The new owner of this piece of Neutra mid-century architecture is Eli Bonerz; buying this house was a promise he had made to himself.
When he decided to buy the home of the Inadomi, he did it only for one reason: Richard Neutra. In the article Bonerz says: "I didn't care how many rooms it had, or how it was laid out: I wanted to buy its architecture- the way one buys a piece of collector's design".
The two-floor house -immersed in greenery and with a swimming pool at the back- seemed in good condition. The previous owners had made hardly any changes during their thirty years stay. This mid-century architecture conceived by Neutra had remained exactly the same.
Bonerz decided to have only the walls painted -indoors and out- and to have the wooden fittings lacquered with aluminium paint, just as Neutra had done in his days. Then he arranged for the terrace to be connected to the kitchen and dining room according to the original project.
He also renovated the Japanese garden and decked the pool area with contemporary furniture.
Regarding the interiors, Bonerz took it easy and brought only few pieces from his old house because he wanted to make the restyling: "as faithful as possible to the original project".
He added one piece at a time because he basically was in love with the mid-century architecture soul of the house itself.
He said, "My rule of thumb for buying furniture is: in order to be acceptable, each piece must have a very strong design identity, beyond its function", which explains highly iconic chairs as the ones by Marc Newson or the Barcelona by Mies van der Rohe.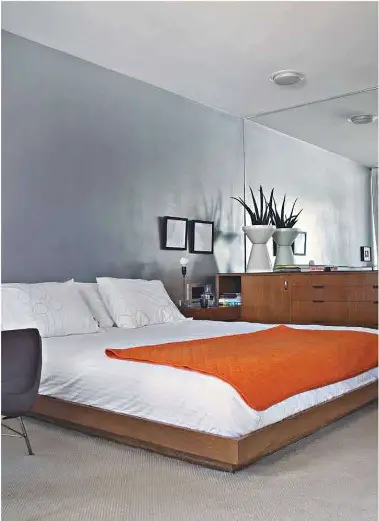 SEE ALSO