Completed in 1959, this gorgeous midcentury modern home was built to rest in the midst of the acclaimed architectural haven at the end of Nichols Canyon Road in Los Angeles, California. Some years later in 1966, Val Powelson, AIA re-conceptualized as well as stretched out the property to make the most out of the premises.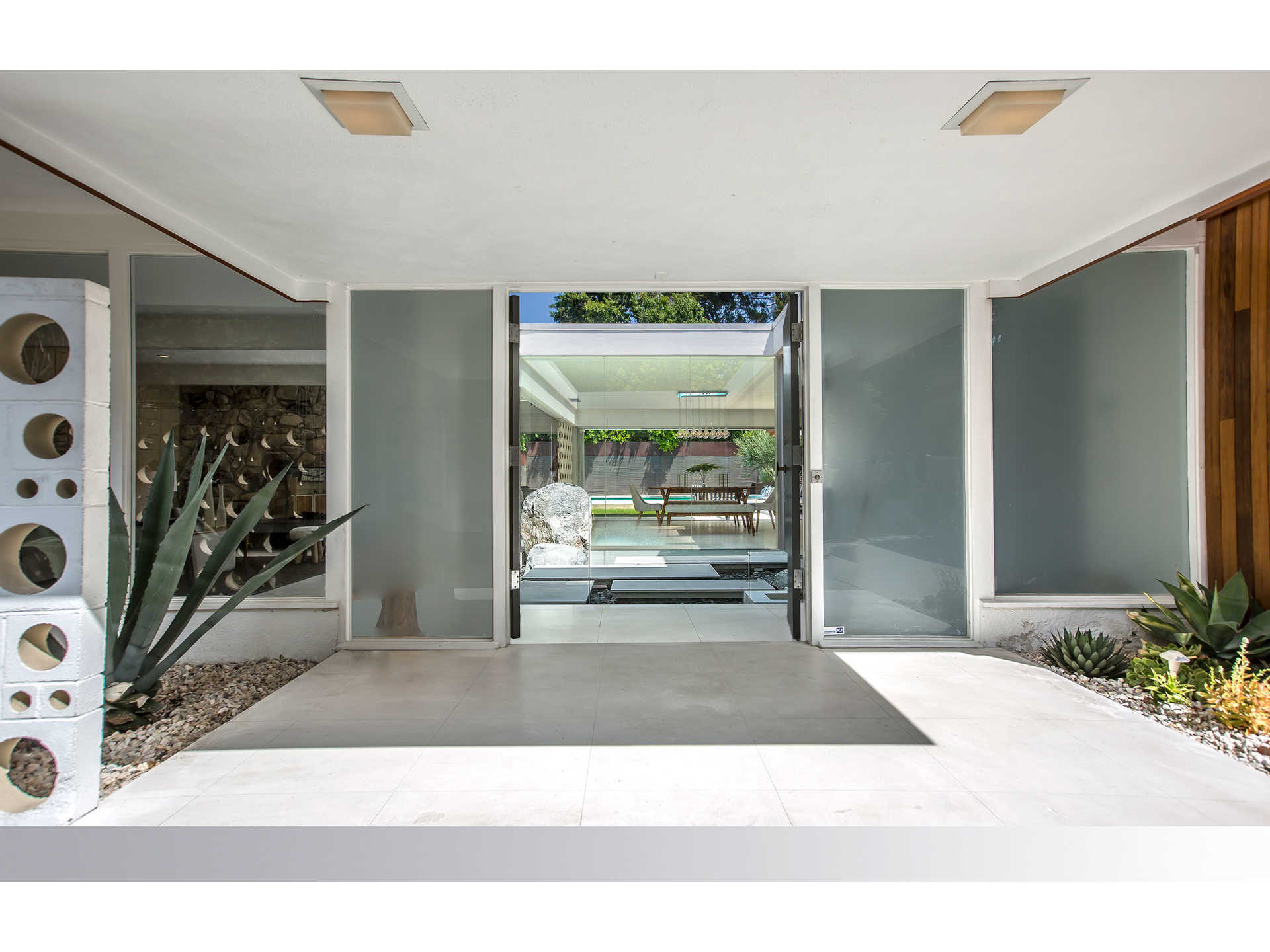 Fit for a single family, the 2,510 square-foot property withholds a total of four bedrooms with a number of bathroom to match. The bathrooms vary in their interior design, corresponding to their relative bedrooms; retro style tiling heavy in orange tints adorns one of the bathrooms.
READ ALSO: This Original Two-Story Mid-Century Home Goes a Long Way
The bedroom attached to this bathroom accents the orange palette through interior design details such as orange pillows and the rich use of wood in the flooring and furniture. Meanwhile in another bathroom, small white and beige tiles establish an open feel, while the hexagon shaped tiling preserves the retro touch to the space.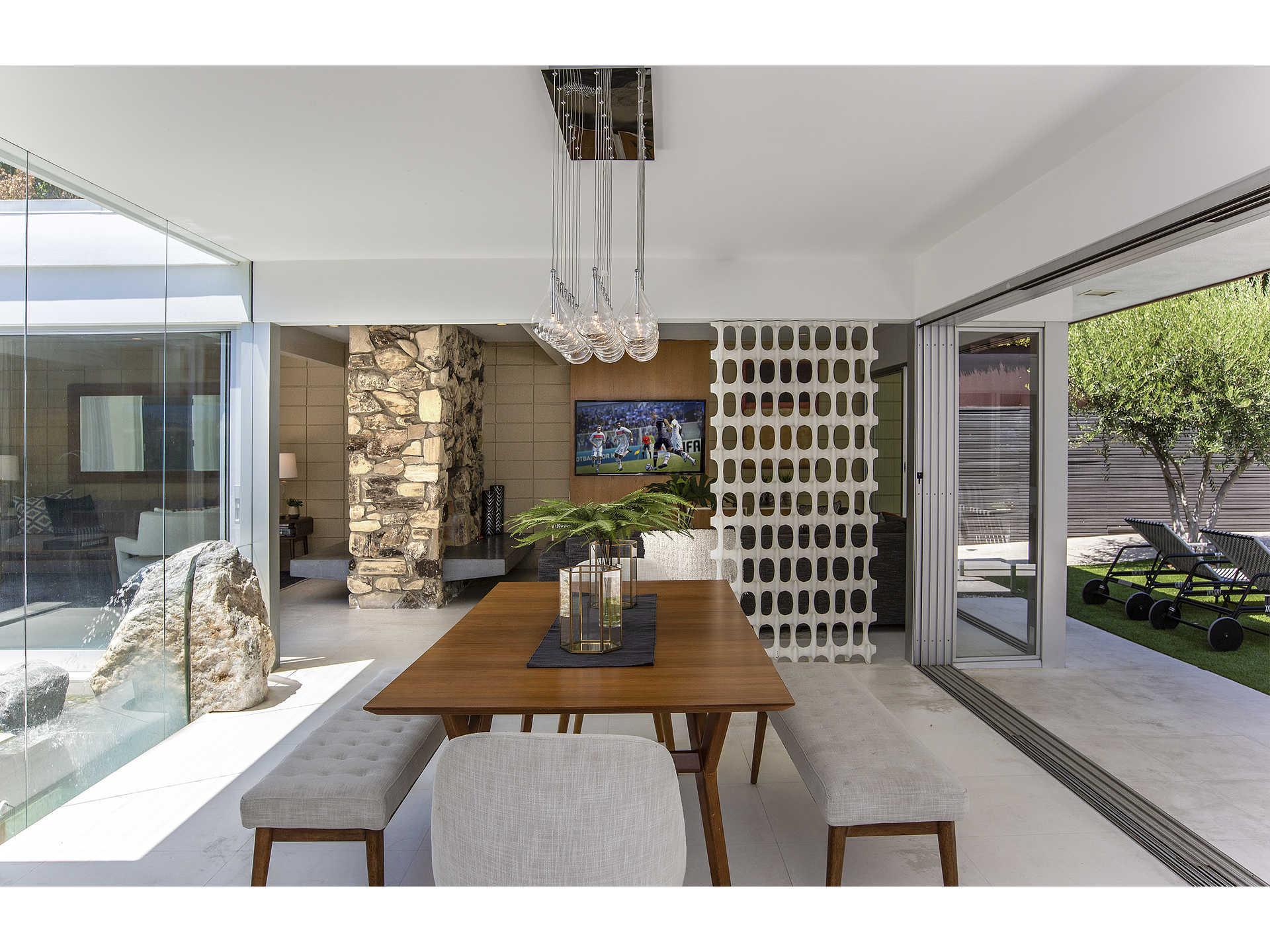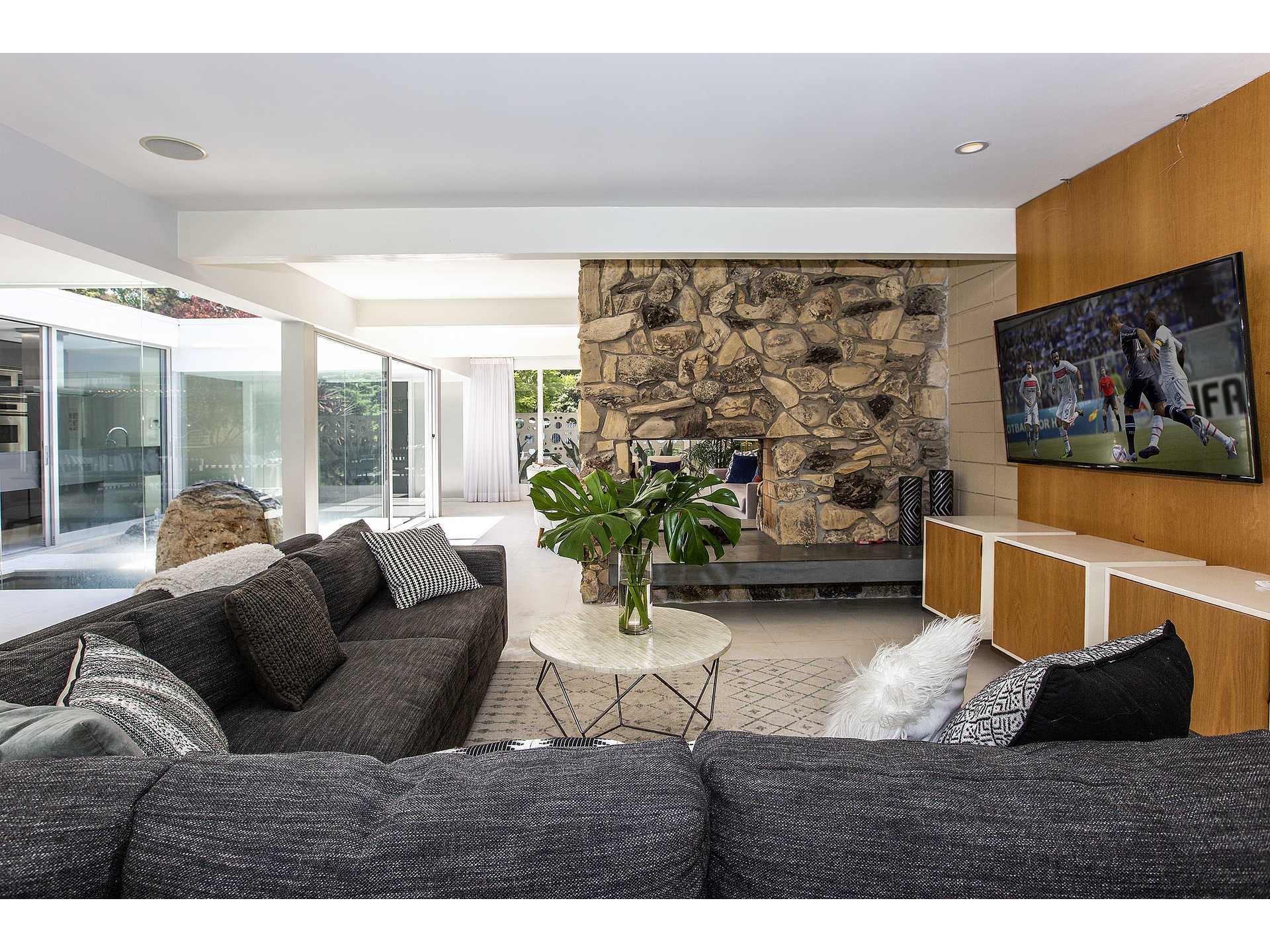 The living areas are filled with natural light, which bathes in thanks to the distinctive central glass box atrium. The California style floor-to-ceiling glass doors used throughout the kitchen and other living spaces don't hurt in the flow of natural light streaming in – it's a classic modern home design trait to connect the indoor with the outdoor.
READ ALSO: The Robert Scoren House: Featuring Unique Interior Design from Alexander Girard
The atrium bears a water feature, in which the ripples caused by small gushes of water and the underlying pebbles echo the peace and quiet of nature.
As with most homes of the midcentury period, the property is a single storey high. While floor-to-ceiling glass windows make up for a major part of the sides of the home for exposure to the outdoors, the architect has made sure to also leave plenty of open space outside.
READ ALSO: Brilliant Palm Springs Mid-Century Modern by E. Stewart Williams
Floor-to-ceiling glass doors open up to lead directly to the grand pool area that is surrounding by an equally impressive wooden deck. At the other end of the pool, an in ground spa, fire pit and plants have been immersed into the deck for tranquility and entertainment purposes. The master bedroom lies beside this area and also opens up directly to the pool area.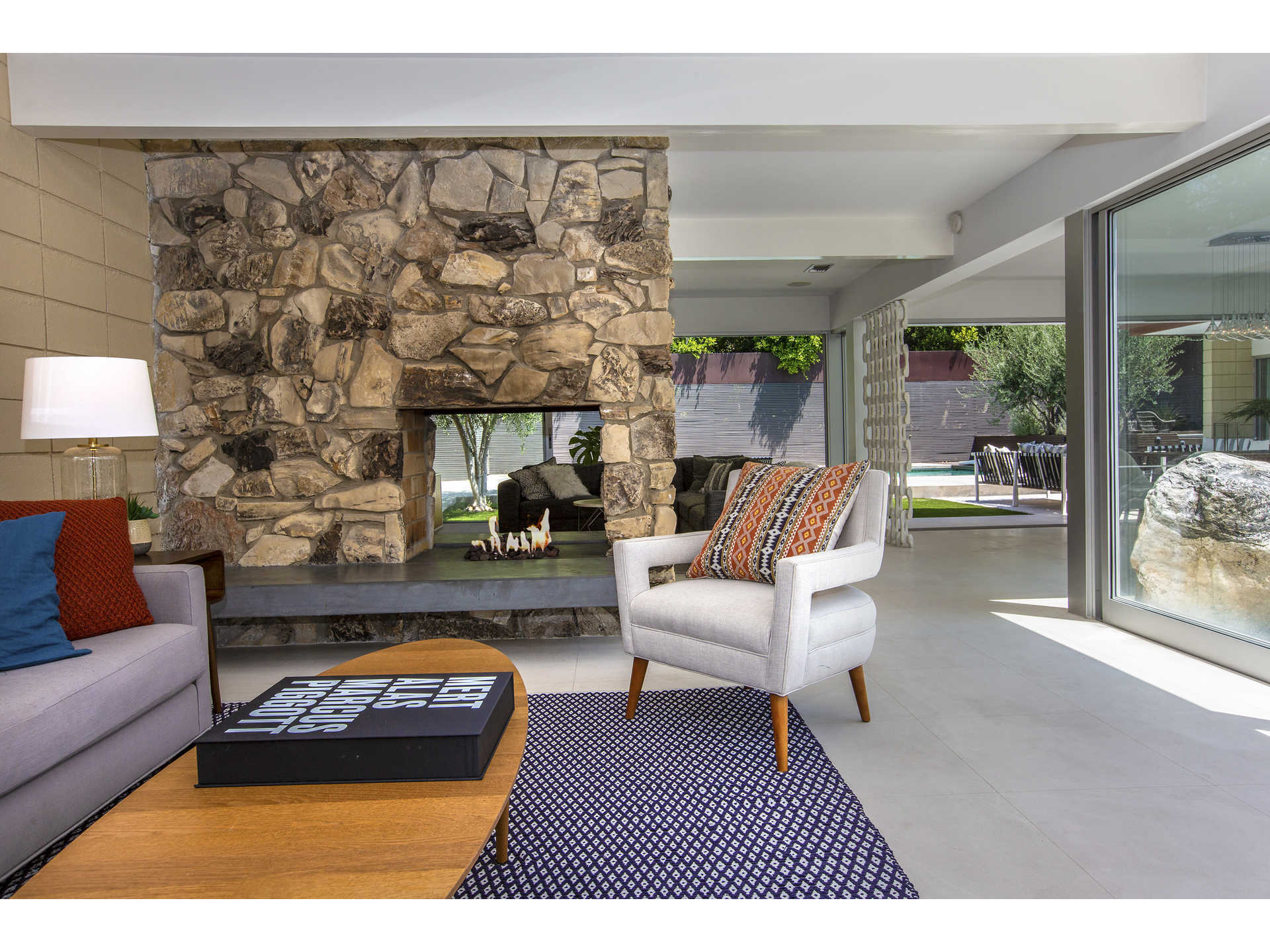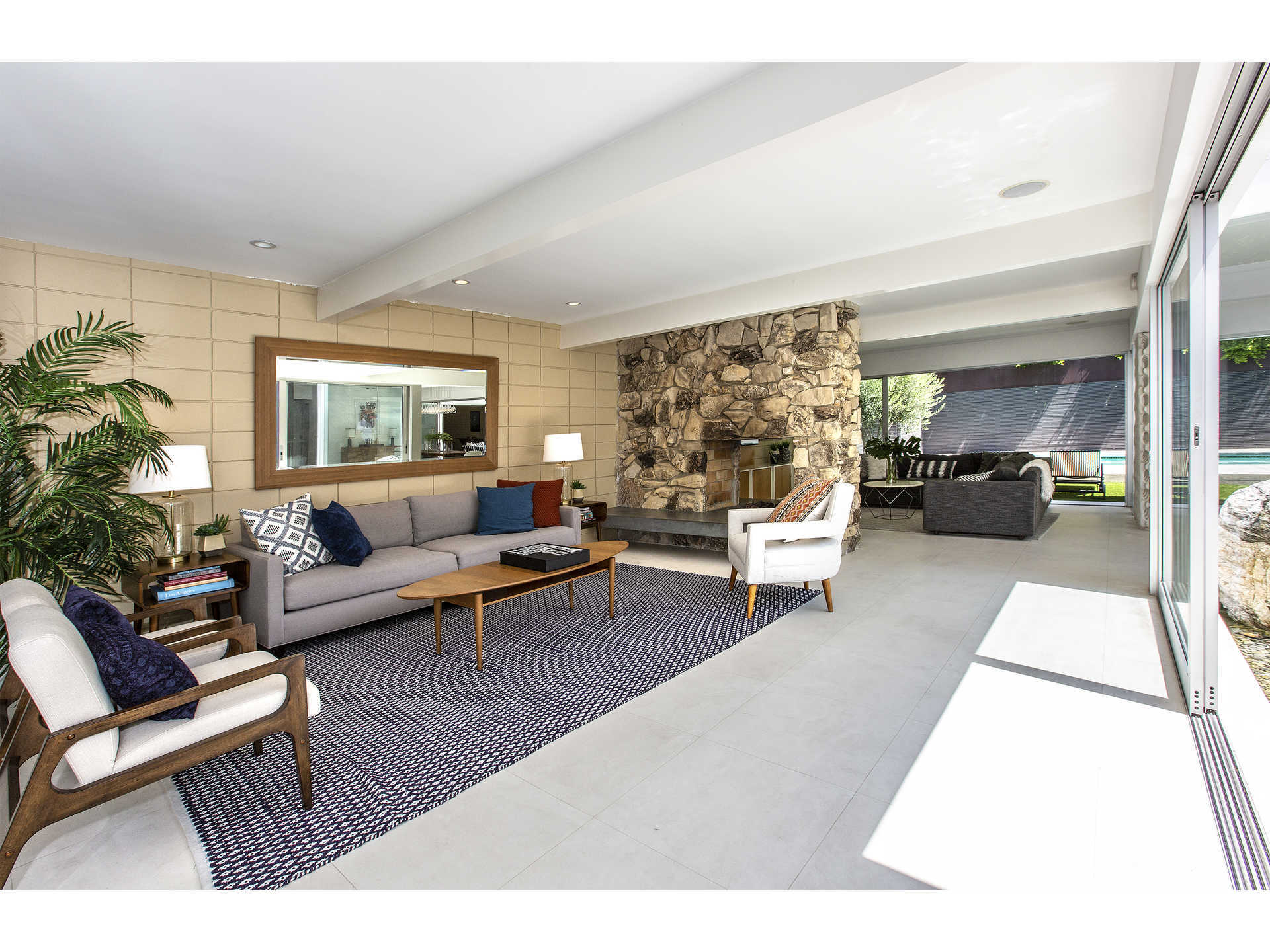 Confined by high wooden fencing around the pool area, the property remains private while offering lush tree top views on all sides. Going for the price of $3,195,000, this luminous Californian estate is destined to make a charming midcentury home for a family to fill up the living quarters!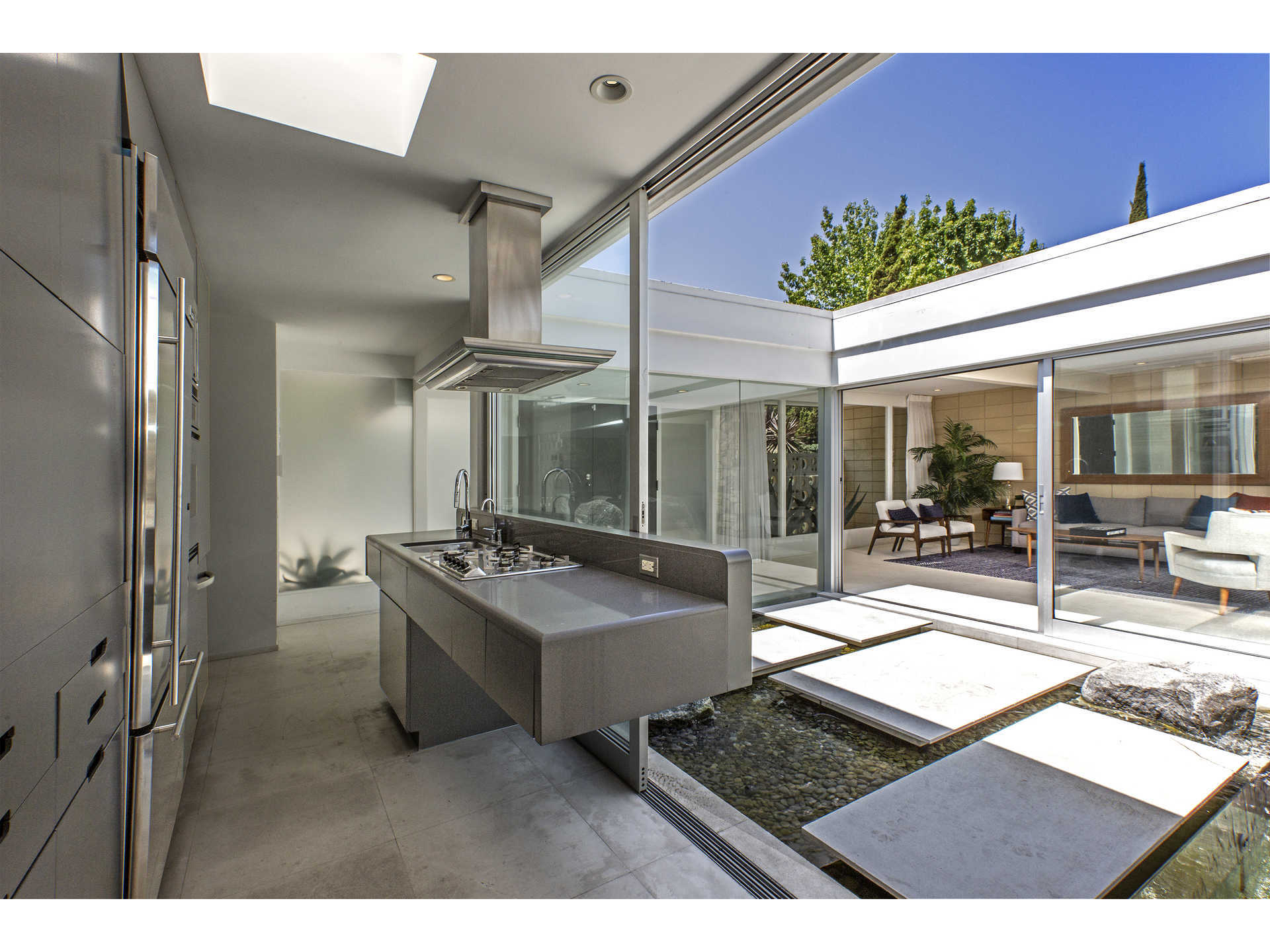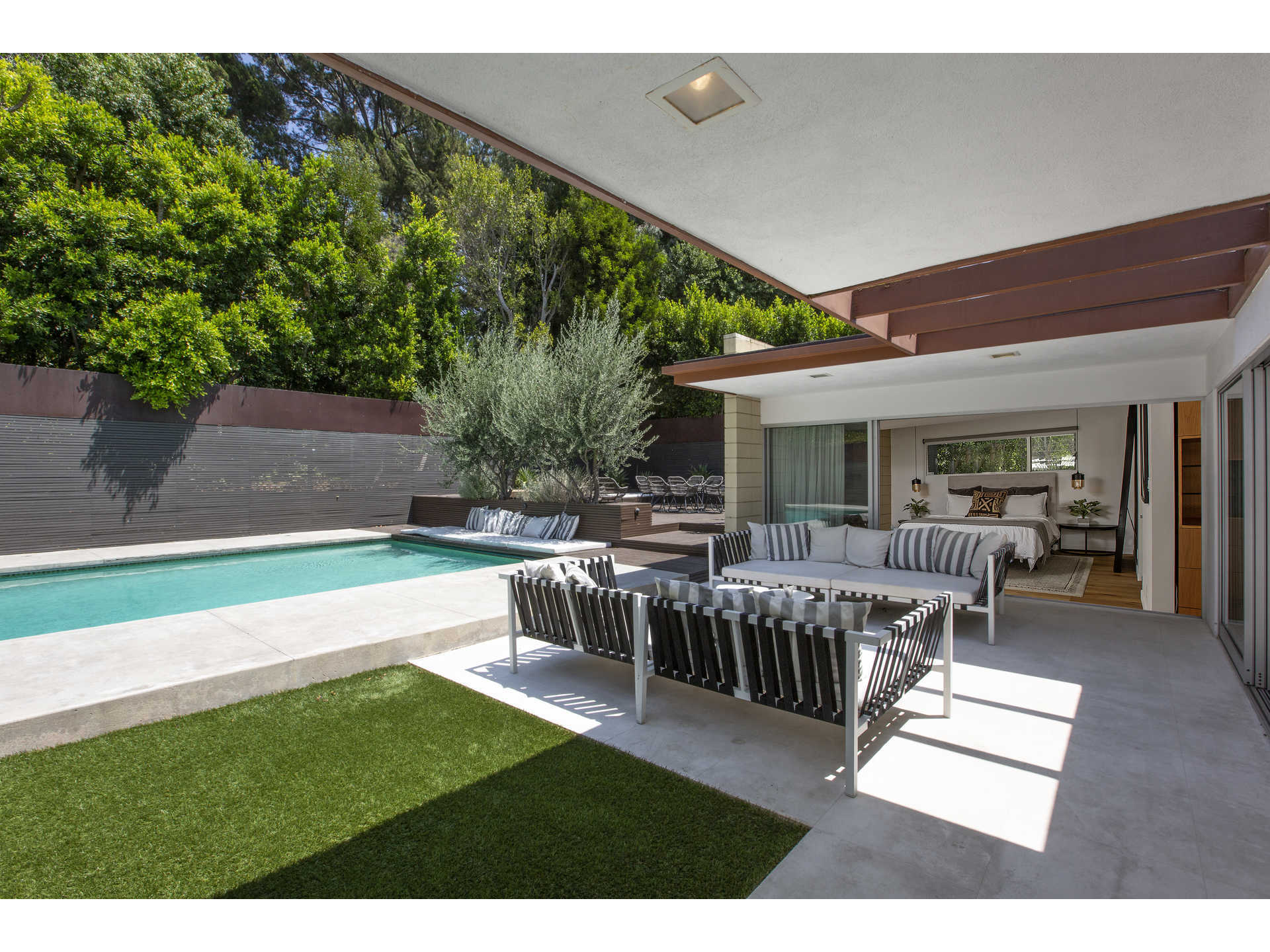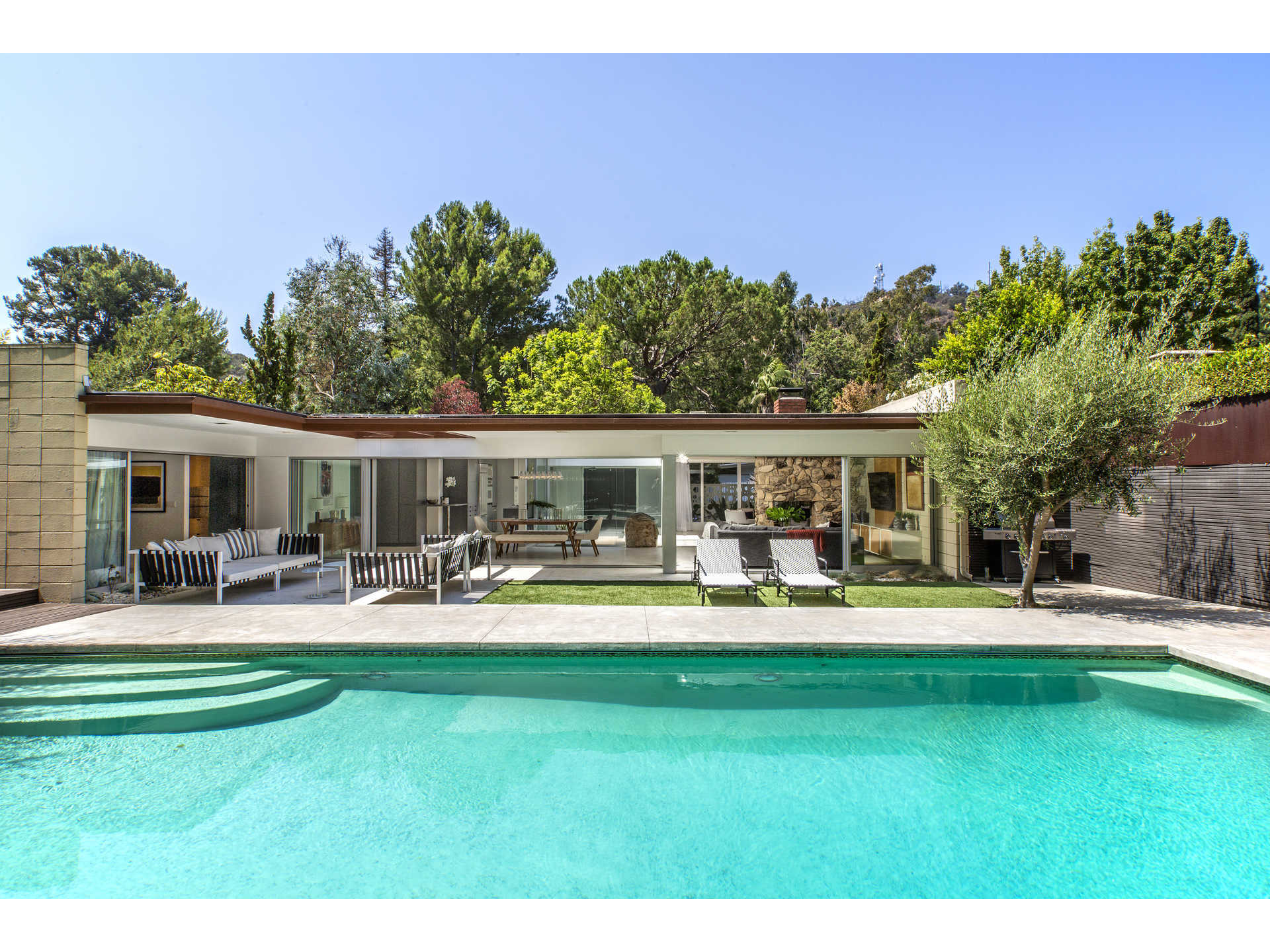 Photos via theagencyre.com